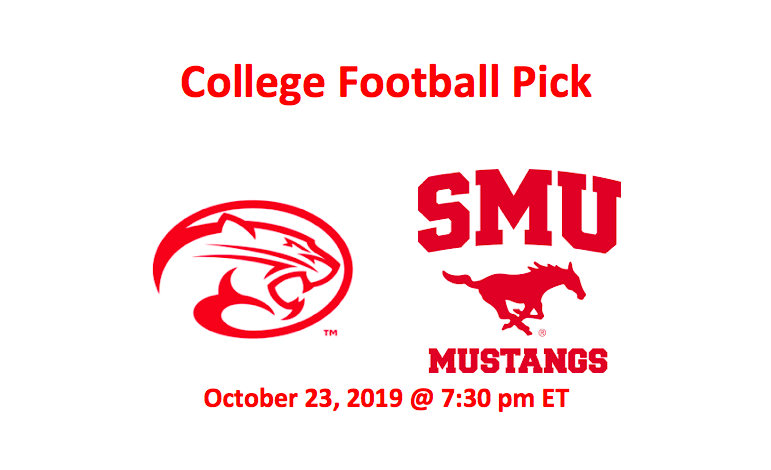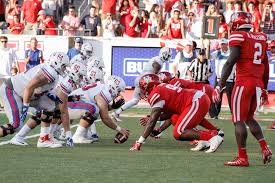 Our Houston Cougars vs SMU Mustangs pick has SMU at -13.5. This Houston Cougars vs SMU Mustangs pick notes that the 16th-ranked Mustangs are 7-0. The SMU Mustangs top the American Athletic Conference West with a league mark of 3-0. The Cincinnati Bearcats, who are ranked 18th nationally, are the only other undefeated team in the AAC. They lead the East. The Houston Cougars (3-4 Overall, 1-2 AAC) are fifth in the AAC West.
The Mustangs seven wins include a 41 – 38 victory over #25 TCU and a 43 – 37 OT win over Tulsa. SMU last played on October 19 when they beat Temple 45 – 21. Three of Houston's four losses this season were to top-25 teams, which included #4 Oklahoma (49 – 31), #20 Washington State (31 – 24), and #25 Cincinnati (38 – 23). In their last game, which was on October 20, the Cougars beat UConn 24 – 17. This meeting between the Houston Cougars and SMU Mustangs will be Thursday, October 24 with kickoff scheduled for 7:30 pm ET.
Houston Cougars vs SMU Mustangs Pick – Offense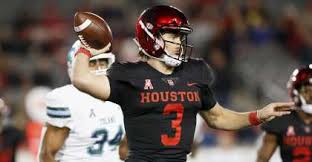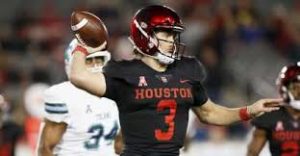 The Cougars' starting QB D'Eriq King (52.7 COMP%, 6 TDs, 2 INTs) is out, having decided to redshirt for the rest of the season. Houston will most likely start sophomore Clayton Tune at QB. Tune, who has played in two games this season and is 1 – 1, has completed 53.2% of his passes, hitting for three TDs and tossing three INTs. Look for WR Marquez Stevenson (29 REC, 15.3 AVG, 4 TDs) to be a primary target for Tune. In terms of rushing, King was a major force, averaging 5.7 YPA and scoring six times. Junior RB Kyle Porter (81 ATT, 5.5 AVG, 3 TDs) is the team's top running back.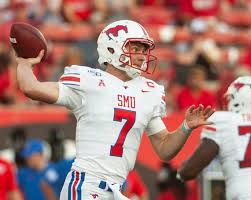 SMU junior Shane Buechele (64.8 COMP%, 18 TDs, 6 INTs), a dynamic presence in the pocket, starts at quarterback. We expect Buechele, whose targets include wideouts Reggie Roberson (42 REC, 18.9 AVG, 6 TDs) and James Proche (54 REC, 11.3 AVG, 8 TDs), to have a productive game. Senior Xavier Jones leads the Mustangs on the ground. Jones, who is averaging 5.3 YPA, has accumulated a dozen touchdowns this season. This SMU offense that can score points rapidly, and we can certainly envision them doing so against this Houston Cougars team.
Cougars and Mustangs – Defense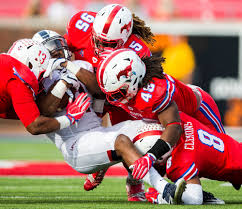 The Houston defense features LB/DL David Anenih. Anenih's posted six TFL and five sacks. He leads the team in sacks. Anenih also has three passes defended and one forced fumble. The team has posted a total of 12 sacks. Deep back/safety Grant Stuard leads the team in total tackles with 63. He's also accumulated seven tackles for a loss.
SMU has accumulated an impressive 26 sacks, eight interceptions, and 54 TFL. Three players have posted 40 or more tackles. Richard McBryde, who has made 46 tackles, also has 4.5 TFL, one FF, and 1.5 sacks. Patrick Nelson's made 45 tackles, while Delano Robinson has notched 40. Nelson also has 8.0 TFL, 7.5 SCKs, and one pick. Safety Rodney Clemons has made three picks. The Mustangs are superior on defense.
Our Houston Cougars vs SMU Mustangs Pick
Our Houston Cougars vs SMU Mustangs pick notes that the visiting team has a major advantage. The Mustangs are averaging 44.3 PPG while allowing 27.3 PPG. On the other hand, the Cougars are scoring 30.9 PPG while giving up 30.7 PPG. SMU is averaging 110 more yards per game than Houston and allowing opponents 100 fewer yards per game. We're taking the SMU Mustangs at -13.5.
Houston Cougars vs SMU Mustangs Summary
SMU Mustangs at -13.5