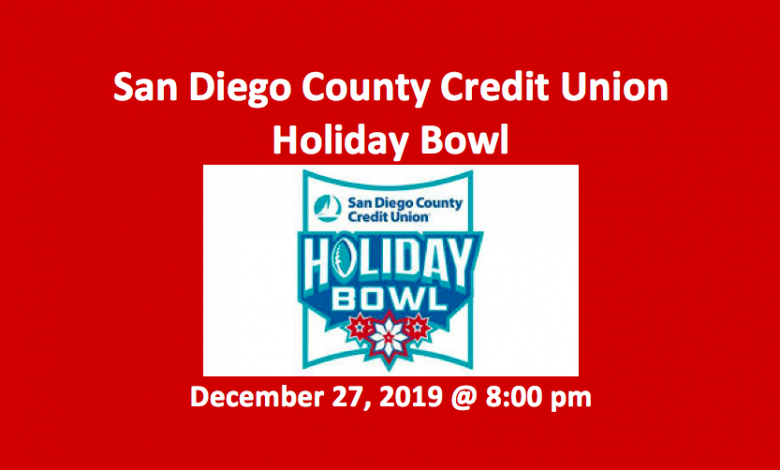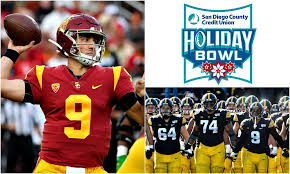 This 2019 Holiday Bowl pick has Iowa favored by 2.0 and the totals at 52.5. Our Holiday Bowl prediction offers two top 25 teams. This is the first of many upcoming postseason contests that include two nationally-ranked teams. The San Diego County Credit Union Holiday Bowl will be played on December 27 at 8:00 pm ET at the SDCCU Stadium in San Diego, CA. This is the fourth of five games being played on Friday. The final game of the day is the Cheez-It Bowl between Air Force and Washington State. The Cheez-It Bowl kicks off at 10:15 pm ET. If you haven't read our Texas Bowl pick, make sure you do so.
The #22 USC Trojans (8-4) finished second in the Pac-12 South at 7-2. They were second to the division-winning, #11 Utah Utes who were 8-1. The #16 Iowa Hawkeyes (9-3) ended the season third in the Big Ten. They finished at 6-3 while the #8 Wisconsin Badgers and #18 Minnesota Golden Gophers tied for first with a record of 7-2.
2019 Holiday Bowl Pick – Regular Season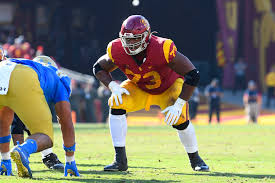 This season, the Trojans were 3-2 over their first five games. One of their wins was against the #23 Stanford Cardinal. It also included a loss to #17 Washington. That loss was followed by another one. This time it was to #8 Notre Dame. Over their last six games, USC went 5-1 losing to #7 Oregon. The Trojans did run off three straight wins to finish the regular season.
The Iowa Hawkeyes started their season with four wins. They then lost two straight games. In the first contest, #19 Michigan won 10-3, and in the second, #10 Penn State beat them 17-12. Our 2019 Holiday Bowl pick observes that in the second-half of the season, during which the Hawkeyes were 5-1, Iowa did beat #8 Minnesota 23-19. Their one loss was to the other top 25 team they played this season, #13 Wisconsin. The final in that game was 24-22.
USC Trojans vs. Iowa Hawkeyes – Stats
The Trojans are averaging 33.2 PPG. Their opponents, the Hawkeyes, are putting almost 10 fewer points on the scoreboard, as they come in at 23.8 PPG. USC puts up on average 335.9 passing YPG. That's almost as many total offensive yards as Iowa accumulates per game (369.8 YPG). The Trojans, who are good for 462.2 YPG, are posting 126.3 rushing YPG. Iowa 230.3 passing YPG and 139.5 rushing YPG.
On the other hand, defense is another story for both teams. The USC defense is giving up 27.8 PPG, while the Iowa D is allowing merely 13.2 PPG. Against the Trojans, opponents are averaging 166.3 YPG on the ground and 248.9 YPG in the air. That's 415.2 defensive YPG. In contrast, the Hawkeyes are permitting teams just 304.3 defensive YPG. The subtotals are 184.2 passing and 120.1 rushing YPG.
USC at Iowa – Players
Trojan pass attack is lethal as is their defense. USC is a sack machine. Iowa counters with a balanced attack that includes a deep receiving unit. Plus, their defense is stingy. This could be a classic battle.
USC Trojans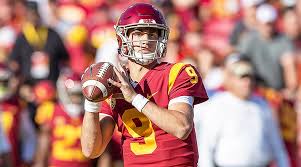 This 2019 Holiday Bowl pick observes that USC QB Kedon Slovis possesses fine passing chops. This season, Slovis has thrown for 3,242 yards and 28 scores. He's completing 71.8% of his pass attempts and has tossed nine picks and been sacked 21 times. He has three top receivers, Michael Pittman Jr. with 95 catches and 11 TDs, Amon-Ra St Brown who's caught 68 passes and scored six times, and Tyler Vaughns who also has 68 receptions and six TDs. This is a fine unit and it will generate most of USC's offense. RB Vavae Malepeai has 97 rushes for 446 yards and has scored six times.
The Trojan D comes to this game with a decent number of sacks, 33, but with just nine picks and seven forced fumbles. Their passes defended come to 48. On the sack front, DLs Drake Jackson and Jay Tufele have 5.5 and 4.5 sacks respectively. In the secondary, safety Isaiah Pola-Mao has four picks and two PD. LB John Houston Jr. leads the Trojans in total tackles with 100.
Iowa Hawkeyes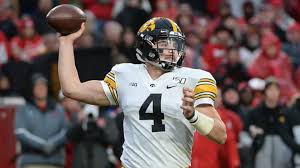 QB Nate Stanley, who's passed for 2,738 yards and 14 TDs this season, runs the offense. Stanley is completing 58.9% of his passes. He's tossed seven picks and been sacked 21 times. His receiving group includes four players with 30-plus catches and a total of 13 TD receptions. WR Ihmir Smith-Marsette has 676 receiving yards, for TD catches, and 42 receptions. Two RBs. Tyler Goodson and Mekhi Sargent have over 100 carries and more than 500 yards each. Each has rushed for four scores.
The Iowa defense does not allow a lot of or points, but, oddly, their stats rather low. The team has 29 sacks, 11 INTs, and nine FF. Passes defended are at 41. LB Joe Evans has made four sacks, while LB Kristian Welch tops the club in total tackles with 80 and has three quarterback-bring downs. DB Michael Ojemudia comes to this game with three picks and seven PD.
Five Keys to the Game
With 2019 Holiday Bowl pick, we see the following as being the keys:
Iowa D, can they stop USC pass attack?
Trojan sack-attack could harass QB Stanley
Iowa is deep in receivers, lots of choices
Hawkeye rush attack balances attack
If defense wins, then so too will Iowa
Our 2019 Holiday Bowl Pick
Our 2019 Holiday Bowl pick finds that this could be a relatively close game. However, we don't think that it will be closer than three points. Our analysis finds that the Hawkeyes will win. During the regular season, despite losing to some top teams, they played well against those teams. USC struggled mightily against quality opponents. Take Iowa at -2.0. Look for the Hawkeyes to score around 32 points against what is a loose Trojan D. USC should put up about 23 to 25. That makes the over look like a solid bet.
Here are quick links to our Military Bowl (12 pm ET), Pinstripe (3:20 pm ET), and Texas Bowl (6:45 pm ET) predictions. All are being played on December 27. Be sure to read all of our 2019 – 2020 bowl picks. You'll find links to each here.
San Diego County Credit Union Holiday Bowl Pick – Summary
Iowa Hawkeyes at -2.0 and over 52.5