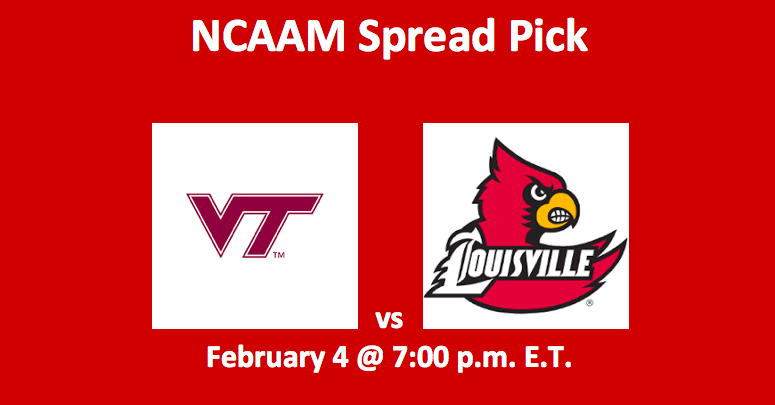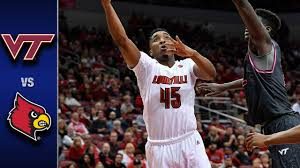 The #16 Louisville Cardinals (16-6 Overall, 7-2 ACC) visit the #11 Virginia Tech Hokies (18-3 Overall, 7-2 ACC) in a big ACC matchup. Our Hokies vs Cardinals pick has VT at -4.0.
The game, which will tip off at 7 pm ET tonight, will be played at the Cassell Coliseum in Blacksburg, VA. A bunch of teams in the ACC are tied at 7-2, including Virginia Tech and Louisville. In essence, they are third in the conference, a game out of first place.
Recent Performance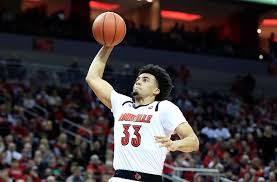 Over their last 10 games, Louisville has gone 7-3. Included in those games are victories over #12 North Carolina (83-62) and #21 NC State (84-87). In their rematch with the Tar Heels, which occurred on February 2, the Cardinals lost 79-69. Other losses in the course of those 10 games, include 71-58 to #16 Kentucky and 89-86 in OT to unranked Pittsburgh. Prior to their loss to North Carolina, the Cardinals has won six straight.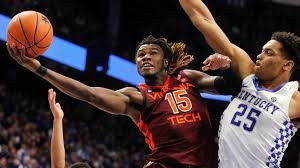 The Hokies are 8-2 for their last 10 games. Those two losses were 81-59 to #4 Virginia and 103-81 to #11 North Carolina. In their last game, which was on February 2, Virginia Tech beat #23 NC State by a score of 47-24. The Hokies are currently on a three-game winning streak.
It's hard to find an advantage when it comes to recent performance. However, Virginia Tech's defense performed well against UNC and has done a good job keeping opponent point totals down. In this Hokies vs Cardinals pick, we note that Louisville has had a tougher team controlling opponent offenses. Advantage goes to VT.
Edge: Virginia Tech
Roster and Depth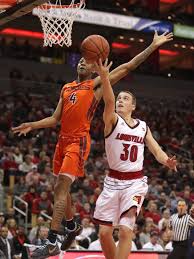 The Cardinals rely on three starters to get the job done. First and foremost, the team's primary scoring threat is forward Jordan Nwora. He's averaging 17.9 PPG while grabbing 7.7 RPG. Nwora is one of the team's best shooters, hitting 47.9% of his field goals. He's good on 40.2% of his threes. That's a team best. Also Important to this team's performance is forward Dwayne Sutton. His 10.6 PPG and 6.9 RPG are both second on the team. The primary guard spot is manned by Christen Cunnigham. Cunningham has been good for 4.6 APG and 10.4 PPG. He's hitting are 49.7% from the floor. Center Steven Enoch, 9.3 PPG and 6.3 RPG, is a 56.2% shooter.
The Hokies put four guys on the floor who are double-digit shooters, and three are guards. In the backcourt, Nickeil Alexander-Walker leads the team with 17.5 PPG and a 53.5% field goal success rate. With 5.4 APG, Justin Robinson, also a guard, is the top ball handler. His averaging 14.4 PPG. Rounding out the backcourt is Ahmed Hill. Hill, who's good for 13.4 PPG, is a 46.1% shooter. The main guy in the frontcourt is forward Kerry Blackshear Jr. Blackshear is grabbing a team-best 6.8 RPG while averaging 12.7 PPG.
The Cardinals should own the frontcourt tonight and the Hokies the backcourt. The Louisville bench has been good for about 25 PPG, while VT's has been putting in around 15. In our Hokies vs Cardinals pick, we think that offers the Cardinals a bit of an edge.
Edge: Louisville
Keys to Our Hokies vs Cardinals Pick
Cardinals are out rebounding Hokies 38.0-to-32.7
VT shooters are good from the field 49.7% and from downtown 42.2% to Cards 45.6 and 35.6
Hokies are allowing 60,2 PPG, while Cardinals are giving up 68.1 PPG
Louisville is plus-six in FTM per game
Hokies have better shutdown potential of opponent
Edge: Virginia Tech
Our Louisville at Virginia Tech Projection
Our Hokies vs Cardinals pick does see this game as being a close call. But we think that at home with such a sound D that Virginia Tech will prevail. Take VT at -4.0.
Summary #16 Louisville Cardinals at #11 Virginia Tech Hokies: 11 Virginia Tech at -4.0