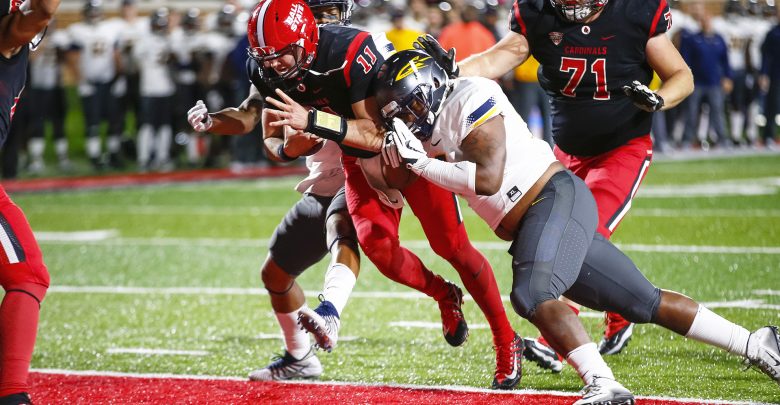 The only thing that would be scary on this Halloween night is to not get some college football betting in. Oddsmakers have set 4-4 Toledo as -18 favorites at home vs. 3-6 Ball State. The more intriguing number however is the O/U of 64.5. Toledo's offense is one of the most potent in the country, but which way does Ball State's inability to score push the NCAAF week 10 MAC free pick.
Ball State Without Their Starting QB Tonight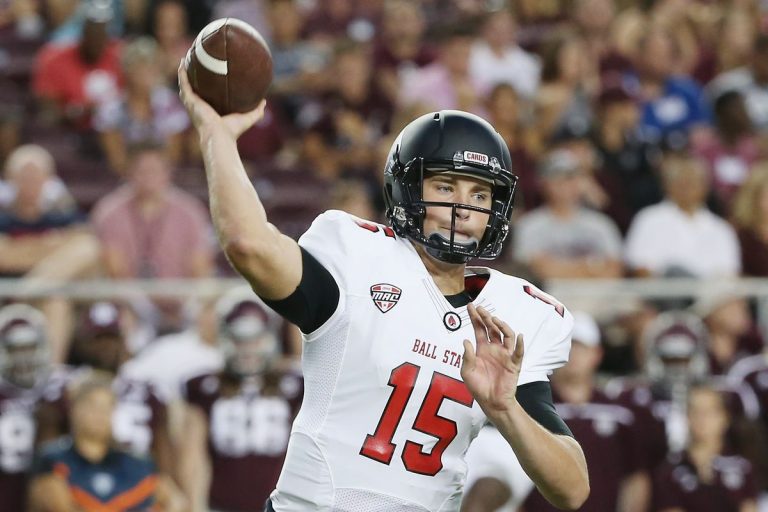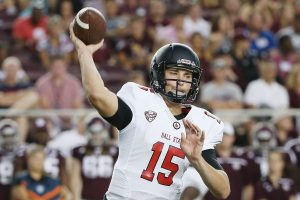 Easily the biggest story effecting the NCAAF week 10 MAC free pick total play is the fact that Ball State's starting QB Riley Neal will miss tonight's contest. Neal has been diagnosed with a torn meniscus and PCL and will be relieved by Drew Plitt, who came in last week in the 2nd quarter vs. Ohio. That's not the only injury facing the Cardinals and their offense however as starting RB James Gilbert hasn't practiced all week either because of a back injury. That's two major blows to a Ball State offense that wasn't that potent to begin with. The Cardinals have scored 20 points or less in 6 of the last 8 games. Tonight is also Ball State's 3rd game in 12 days so the team could be simply looking ahead to next week's bye. Don't expect a lot of offense out of the Cardinals tonight.
For as much as Ball State's offense may push Wednesday night's tilt towards the 'under', it's their defense that could lead to a high scoring affair. The Cardinals have allowed 94 points in the last two games and are one of the nation's worst defense vs. the rush (111th), giving up 216.8 ypg. Eastern Michigan QB Tyler Wiegers was also precise against the Ball State defense in week 8, going 22/28 for 257 with 3TD and 0 INT. Last week Ohio ran the ball 57 times for 411 yards against this defense so they really can't stop anything lately.
Toledo Facing Their Own QB Questions In This O/U Play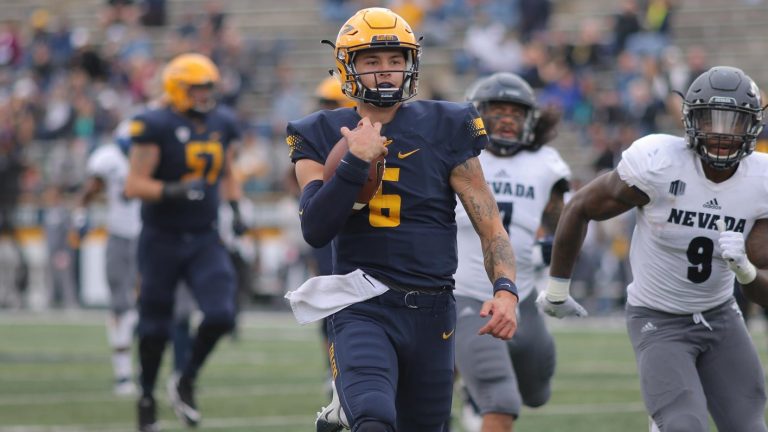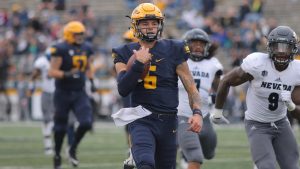 Another factor favoring an under play in the NCAAF week 10 MAC free pick is the fact that Toledo has some issues of their own at signal caller. Starter Mitch Guadagni is a game-time decision tonight after exiting last week's contest with a shoulder injury. The big thing for the Rockets is that sophomore Eli Peters has had success filling in this season, leading a win over Bowling Green and throwing 3TD vs. Western Michigan. This is a Rockets team rolling on offense too. Last week vs. Western Michigan Toledo won 51-24 to hand the Broncos their 1st conference loss of the season. Peters was 8/14 for 107 yards and 3TD in that game.
It should be noted that tonight will also be Toledo's 3rd game in 12 nights with a shorter turnaround after playing last Thursday. The Rockets also struggle mightily on defense, ranking 112th in the country in total yards allowed including being 110th in passing yards surrendered. Toledo gives up 33 ppg…but also scores 40.8 which is 12th in the nation.
NCAAF Week 10 MAC Free Pick Betting
The headline for tonight's contest is QB issues but in actuality both teams are in good spots with their backups. Last year's contest was 58-17 in favor of Toledo in a very high scoring affair that went way over the 56.6 total. Common sentiment would be to take the 'under' with two teams facing injuries but neither one of these squads like to play defense – even when they're not playing their 3rd game in 12 days. Should be a track meet tonight.
MAC Free Pick: Ball State / Toledo *Over* 64.5