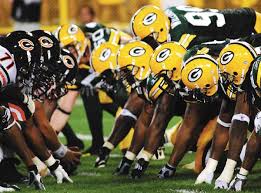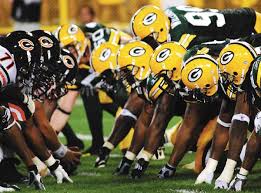 Our Green Bay Packers play Chicago Bears free pick has the Pack favored by four. The Packers (7-6) are in third place in the NFC North and two full games out of first. They are also two games away from a wild card. Time is running out for Green Bay, which, after this week 15 game, has just two more. It could be over soon for the Packers. For the Chicago Bears (3-10) it is over. They are in dead last in the NFC North and have the second worst record in the conference. There is a big wrinkle in this game. It is Aaron Rodgers' health. Although expected to start, it's unknown how long he'll last.
The Packers are on a roll having won three straight. On Nov. 28, they beat Philadelphia 27-13 and on Dec 4 they took down Houston 21-13. Then on Dec 12 they trounced Seattle 38-10. The most astonishing thing about all of these wins has been the way in which the Packer D has stepped up.
For the Chicago Bears it continues to be a tough road. Their one win over their past five games was against 1-12 San Francisco. Losses at that time include Tampa Bay 36-10, New York Giants 22-16, Tennessee 27-21, and Detroit 20-17.
Green Bay Offense vs. Bears Defense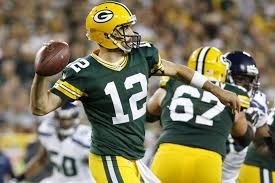 The Packer offense has been scoring on average 25.6 PPG this season. Over their past three wins, they've upped that average to 28.7 PPG. Green Bay relies heavily on the pass, which means Aaron Rodgers (65.1 COMP%, 32 TDs, 7 INTs, 26 Sacks) is key to the offense's performance. Most of the Green Bay running backs are either injured or ineffective.
In lieu of rushing, look for Rodgers to use short passes, mixing those up with longer throws. WRs Jordy Nelson (75 REC, 913 YDs, 12.2 AVG, 12 TDs) and Devante Adams (63 REC, 897 YDs, 14.2 AVG, 9 TDs) need to have big games. Also, Rodgers will probably be looking to TE Richard Rodgers (26 REC, 227 YDs, 8.7 AVG, 1 TD) as an outlet. WR Randle Cobb (60 REC, 610 YDs, 10.2 AVG, 4 TDs) is listed as questionable but is expected to play. The Packers red zone offense for the season is 58.49% (14th). But for the last three games it's jumped to 72.73% (6th).
The Bears have been pretty stingy in giving up TDs in the red zone. For 2016, they are ninth at 51.16% and over the past three games they are even better coming in at 40.00% (6th) . Chicago is allowing 22.3 PPG with opponents accumulating 342.2 YPG in offense and 235.1 of those yards being in the air. One good stat for Chicago is Green Bay's proclivity for giving up the ball. The Packers have endured 16 FF and lost the ball nine times in the process. If this game stays close, that could be a huge factor.
DB Tracy Porter (9 PD, 2 INTs, 1 FF) is questionable for the game with an illness. That could be a factor. DE Akiem Hicks (7.0 Sack, 4 TFL, 2 PD, 2 FF) and LBs Willie Young (7.5 Sacks, 3 TFL, 2 PD, 1 FF) and Leonard Floyd (7.0 Sacks, 2 TFL, 2 PD, 1 FF) are the team's ultimate defensive trio. They could cause problems for Rodgers.
Chicago Offense vs. Packers Defense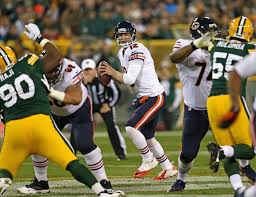 Chicago is averaging 17.0 PPG, making it tough to win and putting a lot of pressure on their defense. Of their 355.5 YPG of offense, 254.2 of those yards are through the air. Young, fourth year QB Mark (54.6 COMP%, 4 TDs, 4 INTs, 3 Sacks) will most likely get the start in this game. Unfortunately, due to suspension, he won't have Chicago's top wideout, Alshon Jeffrey (40 REC, 630 YDs, 115.8 AVG, 1 TD), to throw to in this game. WR Cameron Meredith (44 REC, 558 YDs,13.4 AVG, 3 TDs) and TE Zach Miller (47 REC, 486 YDs, 10.3 AVG, 4 TDs) will be his primary targets. RB Jordan Howard (194 ATT, 969 YDs, 5.0 AVG, 5 TDs) is the main thrust of Chicago's rush attack.
Green Bay's red zone defense, which is 63.64%, is ranked 28th in the league. The good news is they are playing a team that has a tough time getting the ball into the red zone. Interestingly enough, for a unit that has struggled, the Pack D has some solid numbers. To this game, they bring 33 sacks, 55 TFL, 13 INTs, and 66 PD. They have forced eight fumbles.
There's bad news for the Packers on D as LB Nick Perry is out. Perry leads the team in sacks, with eight, and also has 5 TFL, 5 PD, and 1 INT. Fifteen–year vet Julius Peppers (6.5 Sacks, 1 TFL, 3 PD, 1 FF) needs to be a factor, as does the team's leading tackler, safety Morgan Burnett (78 TCKLs, 3 Sacks, 8 PD, 2 INTs). Safety Ha Ha Clinton Dix (60 TCKLs, 0.5 Sacks, 1 TFL, 4 PD, 3 INTs, 1 FF) will also need to bring game.
Green Bay Packers Play Chicago Bears Free Pick
In our Green Bay Packers play Chicago Bears free pick we have a few questions. First, will weather influence this game in our Green Bay Packers play Chicago Bears free pick? Temperatures in Chicago will hover between 3 and 5 degrees throughout the entire game. The winds will be below 10 mph. Both teams are used to enduring much such conditions. Still, it could affect play to a degree especially when it comes to hanging onto the football. This may lead to a low-scoring game, which favors the Bears.
Also, we're wondering about kicking. Packer placekicker Mason Crosby has had a rough go from 30-plus yards. From 30-plus, he's been good 79% of the time. Chicago's kicker, Conner Barth, is hitting 79% of his attempts.
One other note in Green Bay Packers play Chicago Bears free pick, when these two teams met earlier the Packers won 26-10. They've been playing well on both sides of the ball. We're looking at betting the Pack ay -4.0. The game starts at 1 p.m. ET.
Green Bay Packers Play Chicago Bears Free Pick: Green Bay at -4.0