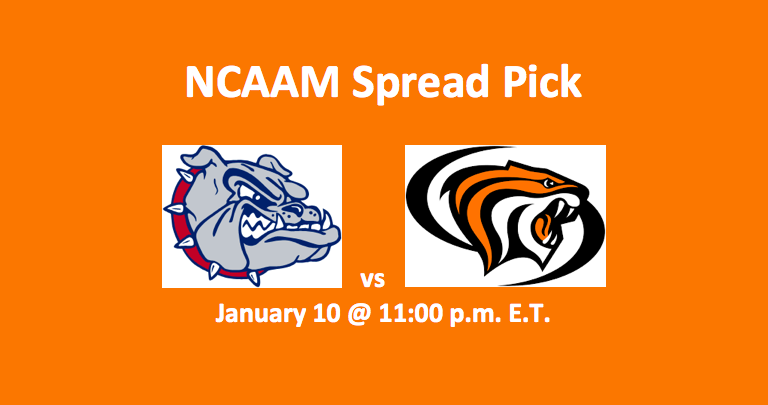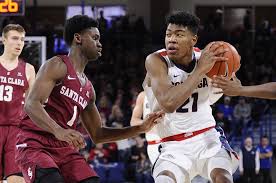 On Thursday, Jan 10 at 11 pm ET, the #5 Gonzaga Bulldogs (14-2 Overall, 1-0 WCC) welcome the unranked Pacific Tigers (10-7 Overall, 0-2 WCC). The Bulldogs are five game winning streak. The Tigers have lost their last two and are 2-3 for their last five games. Our Gonzaga vs Pacific pick has the Bulldogs favored by a hefty 25.0. That's a mighty big margin of victory. Can this Gonzaga team destroy Pacific? There's a lot pointing to a huge win by the home team tonight. Here's why the Zags are looking pretty good in this matchup again the Tigers.
Recent History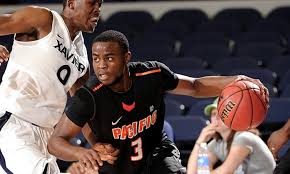 The Zags have lost two games. those losses occurred one after another as #7 Tennessee beat them 78-73 and #12 North Carolina was victorious over the Bulldogs 103-90. Those losses came two weeks after Gonzaga beat #1 Duke 89-87. Since they lost two straight, the Bulldogs have gone 5-0 with their last win being a 91-48 thrashing of WCC opponent Santa Clara.
The Tigers started the season by interspacing losses amongst wins. In their first game, they beat ISU Edwardsville 74-65, and then in their second contest they lost to #7 Nevada 83-61. In their last two games, BYU beat Pacific 90-87 and San Diego took them down 73-64. The Tigers last won on Dec. 29 beating UC Irvine in OT 84-75.
If recent history is any indicator, the Zags seem well-positioned to beat Pacific tonight. And they should do so in a resounding fashion. Our Gonzaga vs Pacific pick notes that the Dogs have a big advantage, especially playing at home where they beat Duke and came within four points of taking down Tennessee.
Edge: Gonzaga
Hard Facts and Stats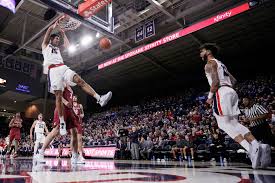 The statistics in this matchup are hard to refute. Concerning points scored per game, the Bulldogs come in at 93.6 per game, while the Tigers are averaging 75.4. The Zags are outperforming Pacific in PA (69.6-to-73.8), FG% (53.2-to-45.1), RPG (40.2-to-34.6), APG (19.1-to-10.9), BLKPG (5.6-to-1.4, and STLPG (8.1-to-6.6). Those stats are pretty convincing.
And when you compare the combined total point differential between the two teams, which is a comparative combination of both team's PF and PA, it becomes clear that the Tigers are in trouble. Zaga has an 18.4 point-advantage in PF and a 7.2 point-advantage in PA, for a total edge of 25.6. But the stat may be perhaps the most overwhelming concerns Gonzaga's average margin of victory over its current five-game run. The Bulldogs beat opponents by an average of 43.6 PPG. Our Gonzaga vs Pacific pick really does like this team's chances tonight.
Edge: Gonzaga
Keys to the Game
Here are some important factors to consider when it comes to our Gonzaga vs Pacific pick.
Tigers must slow down Gonzaga's attack
Zags must play clean; cannot be complacent
Can Pacific quell Bulldog fans?
Tigers are hitting 35% of their threes- bombs away!
Both teams need to make every shot count
Edge: Gonzaga
Our Gonzaga vs Pacific Pick
Our Gonzaga vs Pacific pick is clearly the Bulldogs at -25.0. That's a lot of points, but we do think they will do it. The Zags have one of the most productive offenses in the nation, and although their defense needs strengthening, it's good enough to curtail Pacific's output. Be sure to read our Illinois vs Michigan free pick before that tipoff at 8 pm ET.