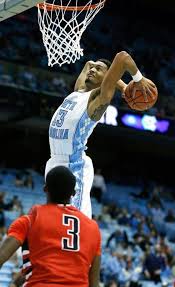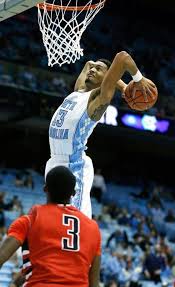 The 2017 NCAA Men's Basketball National Championship will be decided tonight, Monday, April 3. The game is scheduled to start at 9:20 p.m. E.T. at the University of Phoenix Stadium and will be aired in CBS. It features the #1 Gonzaga Bulldogs (37-1) at the #1 North Carolina Tar Heels (32-7). Gonzaga is on an eight-game winning streak while UNC has won five straight. The game opened with the Tar Heels at -2.0 and the totals at 152.5. The spread now has UNC at either -1.0 or -1.5. The over/under has moved up to 154.5. Here's our Gonzaga plays North Carolina 2017 March Madness free pick.
The Bulldogs have finally made it to the NCAA finals, and they have done it in stunning fashion, losing just one game all season. It's true that Gonzaga got a lot of guff, as their regular season conference and our-of-conference schedules were seen as being weak. But if there was any doubt, the Zags dispelled it with their stellar NCAA tournament performance. In the Final Four, they played a tough and resilient South Carolina team, beating them 77-73.
UNC has been a formidable team all season and throughout the tournament. The Tar Heels took the ACC regular season title with a 14-4 record. Three other teams ended in a virtual tie for second in the conference with 12-6 records. North Carolina has navigated the tournament niocely, although their last two games have both been squeakers. The beat Kentucky 75-73 in their Elite Eight contest and Oregon 77-76 in their Final Four game.
Point Producers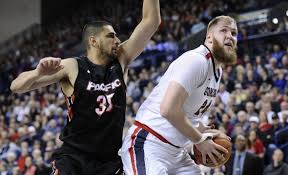 Gonzaga point guard Nigel Williams-Goss is one fine shot, averaging 16.9 PPG. In addition, he's been good for 4.7 APG, and 5.9 RPG. At 7-foot-1 and 300 pounds, senior center Przemek Karnowski is a big banger and first-year, 7-footer Zach Collins is a total inside player. His double-double against South Carolina where he had 14 points and 13 rebounds was huge, as were his six blocked shots.
You can't help but think that perhaps the Zags have a bit of an advantage against the high talented senior Kennedy Meeks. Meeks is averaging 9.4 RPG and 12. 7 PPG. He's good at taking up the slack when other players are struggling. In the Oregon game, Meeks tossed in 25 points while hitting 11 of his 13 attempts. He also had 14 rebounds in that game. UNC forward Justin Jackson is the top scorer on the team, averaging 18.3 PPG. Point guard Joel Berry II, who's averaging 14.5 points per game, has been playing a lot of minutes despite dealing with two bad ankles.
We think Gonzaga could win the inside battle in this one. Also, the Zags have the edge in three-point shots, hitting 38% while UNC is good on 36%.
Defense Versus Offense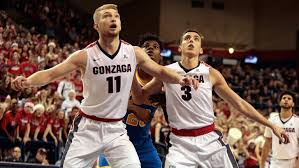 The Bulldogs are averaging 83.1 PPG while the Tar Heels have been good for 84.8 PPG. Gonzaga is hitting 50.8% of its field goals while UNC is good on 46.9%. North Carolina is better on rebounding, averaging 43.7 per game, which is tops in the nations. But the Bulldogs aren't that far behind, as they're bringing in 40.5 per game.
It's on points allowed where a major deficit exists. The Tar Heels are allowing 71.6 PPG. Gonzaga is limiting teams to 61.8 PPG. We don't expect that the Bulldogs will hold UNC to the lows 60s, but they could keep them in the high 60s. That may be good enough to win.
Pedigree Versus Destiny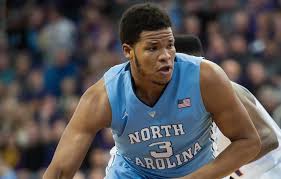 It's not an uncommon story, the team that's been to the top of the heap and won it all before versus the club that after years of striving has finally made it. UNC has the pedigree. This is their 20th Final Four and they have won the title five times. Gonzaga has never been to the final dance and now, after years of effort, they are there. Plus, they did it by posting an almost perfect season. They are the team of destiny.
Neither team is going into tonight feeling as if they have already won this thing. Plus, the fact is these are two very good teams. If the Zags are underdogs, it's by a smidge. However, if anyone does have an edge, it's UNC coach Roy Williams who is coaching in his 100th NCAA Tournament game tonight. Still, Bulldog coach Mark Few is no neophyte. Since he started coaching the Bulldogs in 1999, Gonzaga has made it to March Madness each year, and he's coached 43 tournament games. This is his first time in the finals.
Gonzaga Plays North Carolina 2017 March Madness Free Pick
Our Gonzaga plays North Carolina 2017 March Madness free pick is Gonzaga at -1.5 and over 154.5.
Gonzaga Plays North Carolina 2017 March Madness Free Pick: Gonzaga at -1.5 and over 154.5