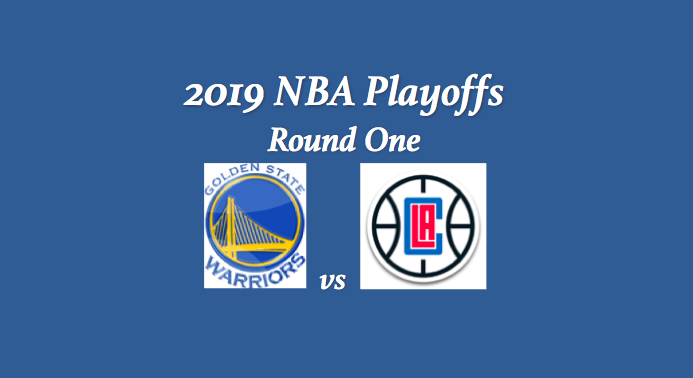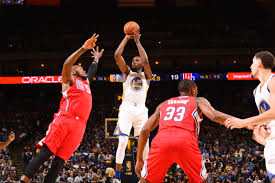 Our 2019 Golden State Warriors vs Los Angeles Clippers preview notes that the Warriors were 4-1 at the end of the season. However, this Golden State Warriors vs Los Angeles Clippers preview observes that the Clippers went 2-3 in their last five games. Over their final 10 games, Golden State was 8-2, while the LA Clippers went 6-4. It's no secret that the Golden State Warriors (57-25) topped the Western Conference as well as the Pacific Division. On the other hand, the Los Angeles Clippers (48-34) were eighth in the West. And although they were second in the Pacific, the Clippers finished a good none games behind the Warriors.
That means second-best in the Pacific hobbles into the playoffs as the eighth-seed in the Western Conference. This series tips off at 8:15 pm ET on Saturday, April 13. It is the third of four NBA playoff series starting on that day. The first two games will be played in Oakland at the Oracle Arena, and the second two being played in Los Angeles.
Warriors vs Clippers Playoff Preview – Stats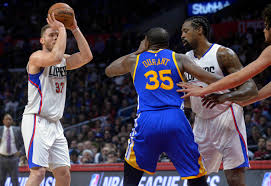 When it comes to points allowed, our playoff preview notes that although the Warrior defense gave up quite a few (111.2 OPPG), they were still on the plus-side in PPG/OPPG differential. That's because Golden State averaged 117.7 PPG. That's the most in the Western Conference and second in the NBA only to Milwaukee. The team's +6.5 PPG/OPPG differential is also first in the West and second in the league.
On the other hand, the LA Clippers are allowing opponents the highest number of points of any playoff team, 114.3. They are scoring 115.1 PPG, which is second of all Western Conference playoff clubs and fourth amongst all 16 teams in the postseason. Still, that stat leaves the Clippers at just +0.8 in terms of their differential. Taking all of those numbers into consideration, the overall advantage for the Warriors in this series is +5.7. That's a solid advantage for Golden State.
Although these two teams are exceptionally close in rebounding (46.2 GSW-45.5 LAC), assists could be a difference-maker. Golden State is averaging 29.4 APG while the Clippers are good for 24.0. Plus, the Warriors have a combined steal and block average of 14.0. The Clippers are at 11.5. The top seed in the West is also better in shooting percentage (49.1%-47.1%), twos (55.5% – 50.7%) and frees (80.1% – 76.2%). In terms of three-point shots, LAC has a very slight edge, 38.8% to 38.4%.
Golden State vs Los Angeles – Players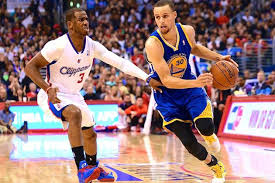 Golden State has a top-notch offense that's led by Stephen Curry (27.3 PPG, 5.2 APG, 5.3 RPG%). Curry, the consummate point guard, is good on 47.2% of his field goals and 43.7% of his three-pointers. Shooting guard Klay Thompson (21.5 PPG, 46.7 FG%, 40.2 3PT%) has had a solid season and is always a threat. The frontcourt is loaded. Led by SF Kevin Durant (26.0 PPG, 6.4 RPG, 52.1 FG%), who is still a major force on the court, this is a stellar group. Along with everything else he does, Durant is averaging 5.9 APG. Also in the paint, is center DeMarcus Cousins (16.3 PPG, 8.2 RPG, 48.0 FG%) and PF Draymond Green (7.4 PPG, 7.3 RPG, 44.5 FG%).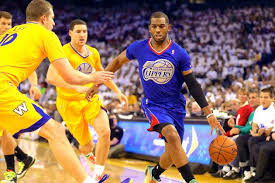 The Clippers bring a solid backcourt to this game that's led by PGs Landry Shamet (10.9 PPG, 2.2 RPG, 41.4 FG%) and Shai Gilgeous-Alexander (10.8 PPG, 3.3 APG, 47.6 FG%). Shamet's hitting 45.0% of his threes. Shooting guard Lou Williams (20.0 PPG, 5.4 APG, 42.5 FG%) is a sound setup man as well as an accurate shooter. In the paint, Montrezl Harrell (16.6 PPG, 6.5 RPG, 61.5 FG%) and center Ivica Zubac (9.4 PPG, 7.7 RPG, 53.8 FG%) offer points, rebounds, and defense. PF JaMychal Green (8.7 PPG, 6.5 APG, 48.2 FG%) can hit from the inside and outside. His three-point success rate is 41.3%.
Keys to the Warriors vs Clippers Series
LAC needs some real defense
GSW should control paint and backcourt
Can Clippers slow down Warrior offense?
Curry vs Williams – Curry advantage
Golden State in the paint is superior
Golden State Warriors vs Los Angeles Clippers Preview – Our Pick
Our Golden State Warriors vs Los Angeles Clippers preview notes that LA took the first game of the regular-season series. After that, it was all Warriors, as they went 3-1 against the Clippers. We think it will be tough for the Warriors to sweep, but it is a possibility. We're going with a five-game series. Our Warriors vs Clippers playoff preview and pick is Golden State in five games.
Summary – Golden State Warriors vs Los Angeles Clippers Pick
Golden State Warriors in 5 games