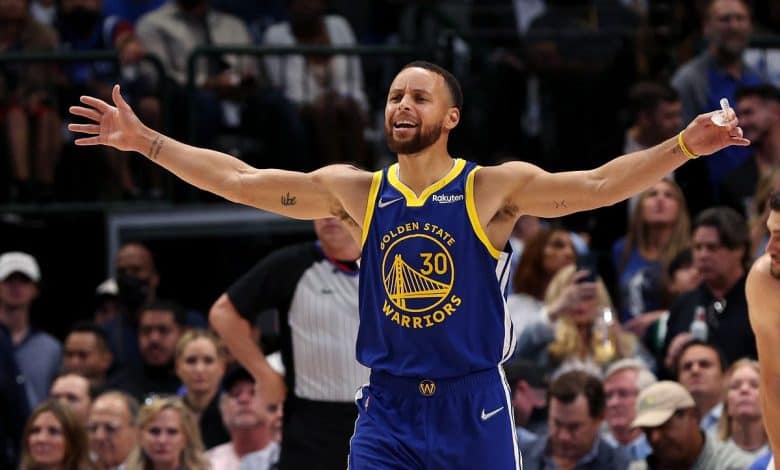 Game 1 of the 2022 NBA Finals between the Golden State Warriors and Boston Celtics takes place Thursday evening, as both teams overcame their fair share of obstacles to get here.
The Warriors enter play favored with a -3.5 spread. Let's take a look at what's at stake for both teams heading into Game 1.
Warriors Preview
The Warriors handled the Dallas Mavericks pretty easily, taking the series in five games.
Klay Thompson led in scoring in the close out game, finishing with 32 points on 12-of-25 shooting from the field.
Andrew Wiggins continues to be a breakout player for the Warriors during these playoffs, as he put in 18 points to go along with ten rebounds. Draymond Green, as is usually the case, finished with a well-rounded statline, as he had 17 points, nine assists, and six rebounds.
Kevon Looney also put in a solid performance, finishing with 10 points, 18 rebounds, and four assists. Jordan Poole put up 16 points, six rebounds, and six assists, all off the bench.
It wasn't a signature game by any means for Stephen Curry, as he had just 15 points on 5-of-17 shooting to go along with nine assists.
The Warriors are going to keep the Celtics' defense guessing with their desire to move the ball around and the ability to hit the three from anywhere. If the Warriors get hot early, they will have a great chance of running the Celtics out of their gym.
Celtics Outlook
Jayson Tatum carried the load in the Celtics' series-clinching win over the Miami Heat, as he posted 26 points, ten rebounds, and six assists.
Jaylen Brown provided 24 points, six rebounds, and six assists. Marcus Smart also had 24 points to go along with nine rebounds and five assists.
Tatum and Brown have proved they can co-exist as a dynamic scoring duo out on the wings, and the veteran role players, such as Al Horford and Smart, can get after it defensively and make life difficult for the opposing team's best player. This has given the Celtics a whole new identity in the second half of the season.
Just ask Kevin Durant, Giannis Antetokounmpo, and Jimmy Butler. They have all had their limitations when the Celtics faced off against their respective teams.
The Celtics have as well balanced a team you can hope to build, but Tatum is the guy that sets the tempo for this team. If he gets hot, the Celtics are nearly unbeatable. If Tatum gets cold, it'll be up to Brown and others to pick up his slack.
Warriors Win
The first Finals game in the Bay Area since 2019 is sure to fire up not only the home crowd but the players as well. The nucleus of Curry, Thompson, and Green have quieted a ton of narratives that they can't win without KD or that they were a fluke.
With that said, expect them all to come out fired up and put the Celtics away in Game 1.