This Reds and Giants MLB pick has two teams at opposite ends of the spectrum. There are the Cincinnati Reds (38- 60), a team coming off of a solid home stand where they went 6-3, and the San Francisco Giants (58-40), the leaders in the NL West who seemed to disintegrate on the road over the past week, going 1-7.
Now the Giants are back home and hoping to find their footing. This should be a good game to do so, as they welcome the club with the worst record in the NL Central. The Reds are also the worst road team in the Majors. Then again, that does not mean that the Giants will win tonight. They have to pick it up, focus, and win. Something they have had a tough time doing during the past seven days, as they have lost every game to San Diego and Boston and all but one to the New York Yankees.
Pitching Matchup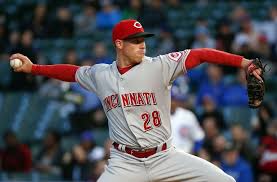 Anthony DeSclafani (2.50 ERA, 5-0) starts for the Reds. In eight starts, he's gotten five decisions and won every one of them. In his last start, which was against the Atlanta Braves, he pitched eight innings, allowing two earned runs on eight hits. He's won five of his last six starts. He allows very few walks and his WHIP is 1.21.
In our Reds and Giants MLB pick, he'll face veteran Jake Peavy (5.15 ERA, 5-8). Peavy has been off the mark this season. On average over his 14 years, he's won 11 and lost 8 and has had an ERA of 3.60. He's has a tough time this year getting past the fourth inning, and he had a very rough April, going 1-2 and post an ERA of 8.61.
We like DeSclafani in this one. Although sports bettors need to be aware that Peavy has shown ongoing improvement throughout the season.
The Difference in the Game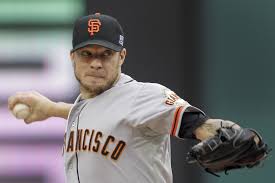 The first time these two teams met this season, the Giants went 2-1. Their one loss came when Peavy was on the mound. That was the first time that the Reds ever beat him. His mark against Cincinnati is 7-1. Peavy has done well in rematches after losing to a club. Since joining the Giants in 2014, after initially losing to a team, he has beaten them in the rematch six of six times. Might this game be the seventh?
In his one previous starts against the Giants, DeSclafani lost, allowing six runs on six hits in three innings. The final score was 9-8. That was back in May 2015. This season, he's had victories against some very good clubs, including the Texas Rangers, Washington Nationals and Chicago Cubs.
No team has given up more runs that Cincinnati. You might think in this Reds at the Giants MLB pick that fact could spell disaster for Cincinnati. But it should not be with DeSclafani i on the mound. He's done a good job keeping opponents off the base paths. The difference between runs scored is minimal with S.F. scoring 27 more runs than the Reds this season.
Reds and Giants MLB Pick
There are a few questions that need to be considered regarding this Reds and Giants MLB pick. The first is will DeSclafani continue to perform as he has for just about the entire season? If he does, it will be lights out for San Fran. The next question is can Peavy continue to improve?
Also, think about the fact that the Reds don't smack many hits, but tbey do have a home run threat in Adam Duvall, who has 23 round trippers. In addition, Jay Bruce has 21 four baggers and Joey Votto 17. Still, Cincinnati batting is hitting on average 20 points lower than the Giants. Although they are hitting the ball more, they have had precious few homers. Cather Buster Posey leads the team with a dozen long balls.
We're going with the Reds in this first game. We believe they will do some damage early on with their bats, and that DeSclafani will have another solid game.
Reds and Giants MLB Pick: The Reds, 2 units with moneyline at +115