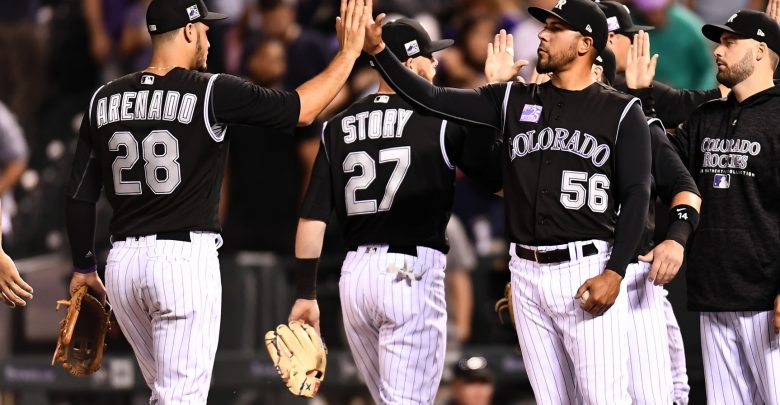 Oddsmakers have set the June 22nd MLB free pick total at 11 – mostly because they have to considering the matchup between the Marlins and Rockies takes place from Coors Field. The Rockies have put some runs on the board lately, so their side would give an 'over' lean. This game is not an open and shut case for the 'over' however considering the Marlins boast the league's worst ranked offense in runs/game. Also yes Friday night's game is at Coors Field, but also with a 14MPH wind gusting in from left field. With all the variables swaying in different directions, tonight's contest should be a fun one.
Marlins Good For 5 Runs or Less Tonight?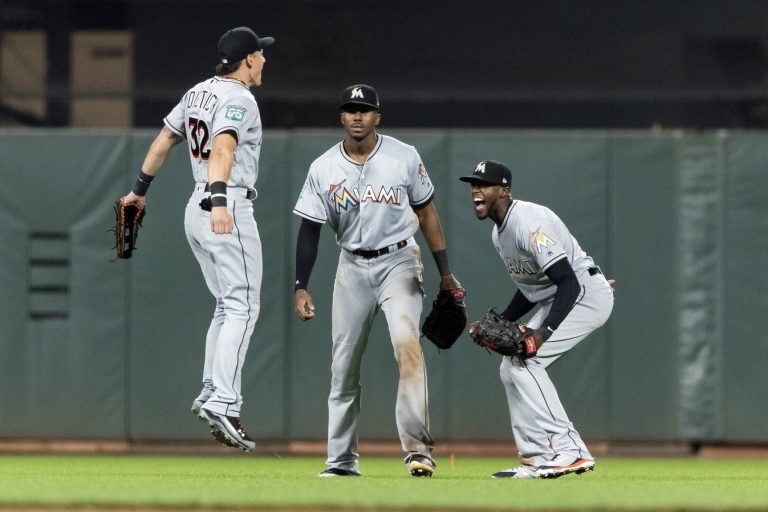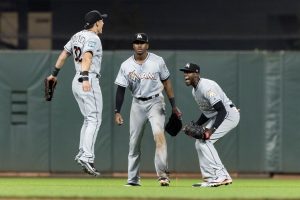 The Miami offense may be dead last in the majors but they've actually been posting some decent run amounts lately. The Marlins are averaging over 4 runs/game in their last five – all on the road. Their batters aren't going to erupt on any certain night as they've only scored over 5 runs once since June 6th. Still, Colorado's Jon Gray will give up some runs and if Miami can get half the total themselves that would be huge. Derek Dietrich could get it done as he's 5-10 against Gray in his career. The LF is also hitting .308 over the past week but the Marlins have hit just 5 HR over that span – a number that should change with a weekend in Denver.
One of the reasons that Miami won't need a whole lot of runs for the June 22nd MLB free pick for the game to go 'over' is because starting pitcher Wei-Yin Chen (2-3, 5.91 ERA). The left-hander has pitched into the 6th just once since May 1st (9 starts). His last start of April was a good one and came against the Rockies. Chen allowed just 1ER in 5.1 IP in that outing and overall Colorado has a .262 BA against the Marlins starter.
Rockies Could Use a Weekend Sweep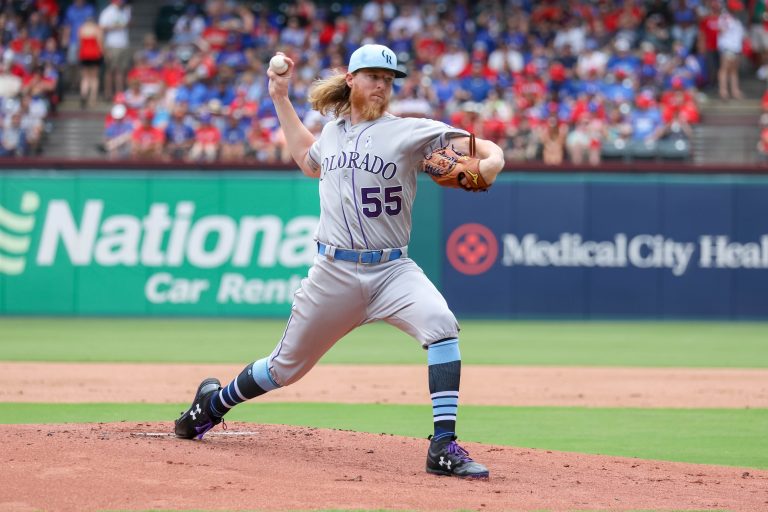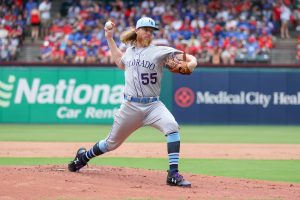 Colorado has the best hitter's advantage in the majors but that doesn't mean the opponents don't get to enjoy the same air density. The Rockies are just 14-20 at home this season but are showing signs of turning things around lately. Colorado has won three straight at Coors Field but more importantly have put up 26 runs over the last three games. Sure that came against the Mets, but the Marlins aren't exactly the 1927 Yankees either. Nolan Arenado could be a good asset for the June 22nd MLB free pick to go 'over' as he's hit .414 over the past 7 days.. Arenado has 4HR over the past week while Ian Desmond has added three more.
Besides the Rockies offense being on a roll, a reason tonight's O/U number of 11 seems feasible is because Jon Gray (6-7, 5.89) could get lit up even if it is the Marlins he's facing. Gray has allowed 4ER or more in 6 of his last 7 starts. Gray will K a batter or two however as he has 19 strikeouts in his last two starts (11 IP).
June 22nd MLB Free Pick Betting
The Rockies put up some numbers in their four game set with the Mets, winning back-to-back 10-8 games on Tuesday and Wednesday. Something that can't be overlooked there is that on Monday Colorado only scored 2 and on Thursday they put up 6. The Colorado offense is a bit too inconsistent, the Marlins can't put up more than 5, and most importantly there's a 14MPH wind coming in from left field on a cooler night at 79 degrees.
Free Pick: Miami Marlins / Colorado Rockies *Under 11*