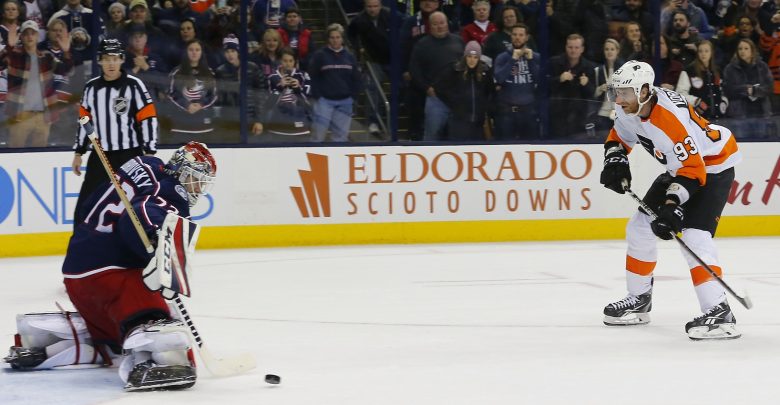 The Flyers have used a 7-2-1 run in their last 10 to climb comfortably into the Eastern Conference 6th seed. Why are things so uneasy in Philadelphia then? Mostly because of the goaltending situation as starter Brian Elliot is out until late March with an abdominal strain and backup Michael Neuvirth is out until early April with a lower body injury. That doesn't bode well for the Flyers in the 2/22 NHL free pick against Columbus. The Blue Jackets need every win after climbing into the East's second wild card spot. Do bettors trust Philly – who oddsmakers have set as -120 favorites despite their issues in net?
It's time for the new guy! Petr Mrazek makes his Flyers debut tonight. Our Flyers/Blue Jackets game thread: https://t.co/yHCi1PtbSm

— Broad Street Hockey (@BroadStHockey) February 22, 2018
Teams Meet Up for the Second Time in a Week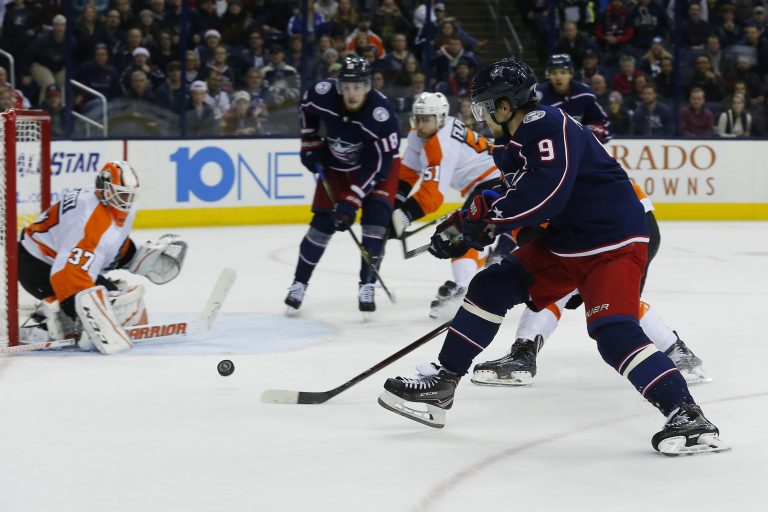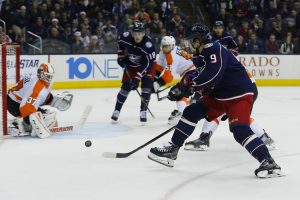 Columbus will be playing tonight's contest on just 1 days rest after getting back in the win column with a 2-1 win in New Jersey on Tuesday night. The victory snapped a three game losing skid and helped bolster Columbus' meager 13-14-0 road record. Playing with only one game off is never easy, but at least the Blue Jackets won't need a whole lot of film work for tonight's opponent. Philadelphia notched a 2-1 OT victory in Columbus last Friday as Neuvirth stopped 35 of 36 shots.
The Blue Jackets believe they have the antidote in net for the 2/22 NHL free pick. Sergei Bobrovsky got the loss in the last meeting but still only allowed two goals. In his career, Bobrovsky is 9-2-1 with a 1.81 GAA with two shoutouts against the Flyers – the team he spent the first two years of his career with. Bobrovsky is 3-1-1 in his last five starts and has allowed two goals or less in four of those games.
Philadelphia a Little More Shaky in Net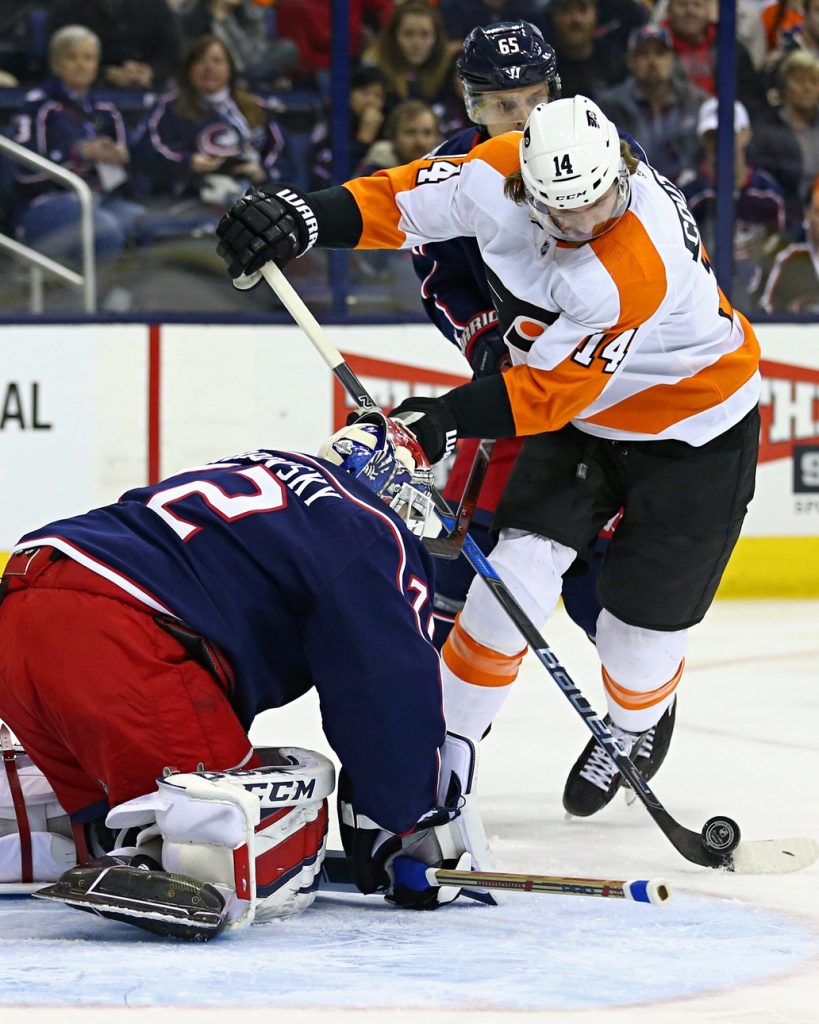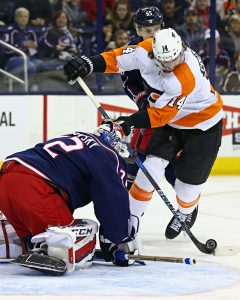 With significant injuries to their first and second string goaltenders the Flyers were forced to trade conditional draft picks to Detroit to acquire Petr Mrazek on Monday. Mrazek is looking at the move as a fresh start, which is good because he allowed 7 goals on 36 shots to the Islanders three starts ago. The 2/22 NHL free pick is Mrazek's first appearance with Philadelphia and the home town crowd is sure to embrace him – mostly because they have no other choice.
The Flyers are top 15 in both offense and defense which would take a lot of pressure of the new goaltender tonight. Philadelphia however is also going to be without Wayne Simmonds who is out 2-3 weeks with an upper body injury. The Flyers may have the depth to cover the loss of Simmonds, led by Sean Couturier who had the OT game winner in the first game against Columbus and Jake Voracek who had two goals in the 3-2 win over Montreal on Tuesday night.
2/22 NHL Free Pick Betting
"I don't care how we do it, it's two points."#CBJ v. PHI TONIGHT:https://t.co/6ZizpkOssc

— Columbus Blue Jackets (@BlueJacketsNHL) February 22, 2018
Despite the uncertainty in net the Flyers -120 is one of the most popular bets of the NHL slate with 71% of the public backing the home team. There's not a lot of trends that favor Columbus in tonight's game as the Blue Jackets are 5-11 their last 16 road games, 3-8 in their last 11 overall, and 2-9 in their last 11 after a win. The Flyers are 7-1 their last 8 which adds even more fuel to the PHI -120 fire. That being said, you can't overlook how good Bobrovsky has been against his former team including Columbus being 14-4 in the last 18 head to head meetings. Some teams just struggle with certain opponents – and that's the spot Philly is in tonight especially with a new goaltender and without Simmonds.
Free Pick: Columbus Blue Jackets +100