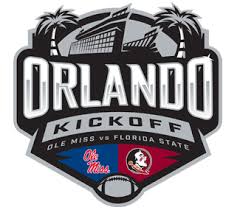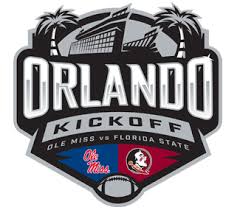 It may be the biggest game of this first week of college football as the #4 Florida State Seminoles take on the #11 Mississippi Rebels. With about 12 hours before game time, we have our free Florida State/Mississippi college football pick ready to go. Last season, Florida State was 10-3, finishing second in the ACC Atlantic Division. Ole Miss recorded the same record in the SEC West and finished second in their division.
The game, which will be played today, September 5 at Citrus Bowl in Orlando Florida, will be aired at 8 p.m. on ESPN. This contest marks the end of the first big week in the 2016 college football season.
Florida State Offense vs. Ole Miss D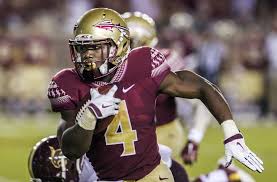 The Seminoles are lucky to have 11 starters back on offense. There is one new guy on the starting squad, quarterback Deondre Francois, a redshirt freshman. Although he has no real game experience, it's expected that Francois will be ready to go. He's got some of the best receivers in the ACC to pass to, including junior Travis Rudolph (59 REC, 15.5 AVG, 7 TDs) and senior Kermit Whitfield (57 REC, 14.0 AVG, 6 TDs). Francois should be well protected by an O-line that is seasoned and deep. Plus, the Seminoles have a magnificent running game that is anchored by junior Dalvin Cook (229 ATT, 1,691 YDs, 7.4 AVG, 19 TDs). Last season, Florida State averaged 31.7 PPG. They could do better than that in 2016.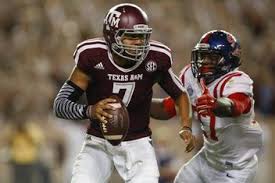 Last year, Ole Miss allowed opponents 22.6 PPG. This year may be a bit different as they see just five starters return to their D. The good news for the Rebels is that their top sack master, DE Marquis Haynes (43 TKL, 10 SCK, 6.5 TFL, 8 QBH), is back. Haynes, a junior, is probably the best pass rusher in the SEC and is destined to be a round one NFL Draft pick. Top tackler, LB DeMarquis Gates (76 TKL, 2 TFL, 4 QBH) is also back on defense. The top unit on defense is the linebacking group, which includes senior Rommel Mageo (87 TKL, 2 SCK, 2 INT, 1 QBH) and senior Tony Conner. Conner missed most of last season due to injury while Mageo comes to Ole Miss from Oregon State where he was their top tackler.
Mississippi Offense vs. Florida Defense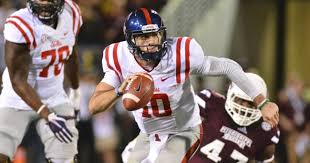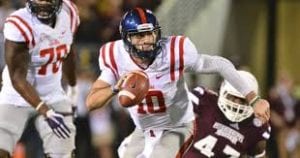 The Rebels offense includes quarterback Chad Kelly (65.1 COMP%, 4,042 YDs, 31 TDs, 13 INTs). Kelly is a dynamic presence on the field who can pass and run. Last season, he was the team's second-leading rusher, gaining 500 yards while averaging 4.7 YPC and scoring 10 TDs. What's a bit worrisome for Ole Miss is its O-line; although there are seven who have some starting experience. Last season, they allowed just 19 sacks, which was a major improvement over 2014 when they gave up 31. Kelly may have lost his two top receivers from 2015, Laquon Treadwell (82 REC, 14.1 AVG, 11 TDs) and Cody Core (37 REC, 17.4 AVG, 4 TDs), but he does have Quincy Adeboyejo (38 REC, 15.9 AVG, 7 TDs) and Damore'ea Stringfellow (36 REC, 14.0 AVG, 5 TDs) ready to rock and roll. The biggest loss for Mississippi is their top rusher, Jaylen Walton. The offense averaged 40.8 PPG last year.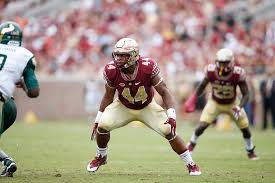 They are going up against a defense that allowed just 17.5 PPG and 32 sacks. The Seminoles see six starters come back including their top QB harasser senior DeMarcus Walker (58 TKL, 10.5 SCK, 5 TFL, 1 INT, 4 QBH). This is considered to be their deepest and best defensive line since 2012. The linebacking unit is also exceptionally solid and includes junior Ro'Derrick Hoskins (52 TKL, 6.5 TFL). Although the secondary has lost some solid players, they still look good. If there's a place Florida State is vulnerable, it's here. Still, they are, overall, one of the better D-back units in the ACC. Going up against a talent like Kelly, they will be tested throughout the night.
Free Florida State/Mississippi College Football Pick
The Seminoles are at -6.0. They started at -5.5. I think that line adjustment is an attempt to get more money on the Rebels. Our free Florida State/Mississippi college football pick is going with the Seminoles at -6.0. Florida State's offense line will be a big factor, and they look very strong. Still, don't count Ole Miss out of this game. Rebel QB Chad Kelly can make a lot of things happen. That is if his line gives him the time to do so.
Free Florida State/Mississippi College Football Pick: Seminoles at -6.0