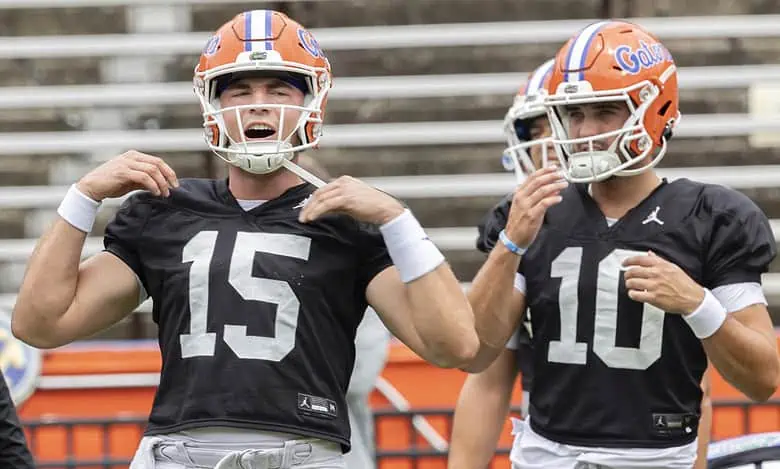 The 2023 college football season technically started last weekend, but Week 1 action is going to begin on Thursday night. The Utah Utes are set to host the Florida Gators, and this will be the biggest game of the day.
Florida finished the 2022 season with a record of 6-7, and this program is looking to get back on track in a big way. The Gators did beat Utah last season in the first game of the year, but life on the road won't be as easy for this team.
Utah won the Pac-12 Championship a season ago, and they are one of the favorites to get that done again this year. The Utes have won 14 straight home games, and their fans will be creating a great home-field environment in this one.
Utah is currently a 4.5-point betting favorite, but there has been plenty of movement in these odds since they were initially posted.
Florida Focusing on Defense
Florida is going to have to improve on both sides of the ball this season, but defense is their main focus. The Gators completely fell apart on defense at the end of the 2022 year, and that unit will be tested in this game.
Florida did hold Utah to just 26 points a year ago, and they are catching a big break in terms of a key injury. This team wants to play slow when they have the ball, as that should allow them to keep the defense off of the field as well.
Graham Mertz will be starting at quarterback for the Gators this season, and he had a terrific career at Wisconsin. Florida does have some weapons on the outside, and they will look to hit on some big plays on offense.
Utah Wants to Score
Cameron Rising is eventually going to be the starting quarterback for Utah, but he will miss this game due to injury. Rising is good enough to make a run at the Heisman Trophy this season, and his absence is a huge blow for the Utes.
Utah still has enough talent on this offense to push the tempo and keep pressure on the Florida defense. The Utes will be looking to score points in a hurry, but they will also need to find a way to get defensive stops.
The crowd should give the Utah defense a boost in this game, and the defensive line will be able to get into the backfield at times. Utah is comfortable with this being a high-scoring affair, but they also must defend.
Utes Get Revenge on Gators
Not having Rising on the field for this game is going to be a huge disadvantage for the Utes, but there are still some other talented players on the roster. Utah has been preparing to be without their star all offseason, and they will have a good game plan in place.
Florida is really going to miss quarterback Anthony Richardson this season, and that will impact the offense. The Gators don't have the defense to shut down Utah, and they won't be able to score enough, either.
Utah is able to get revenge and win this game, but take the 4.5 points as Florida is going to keep this thing close.