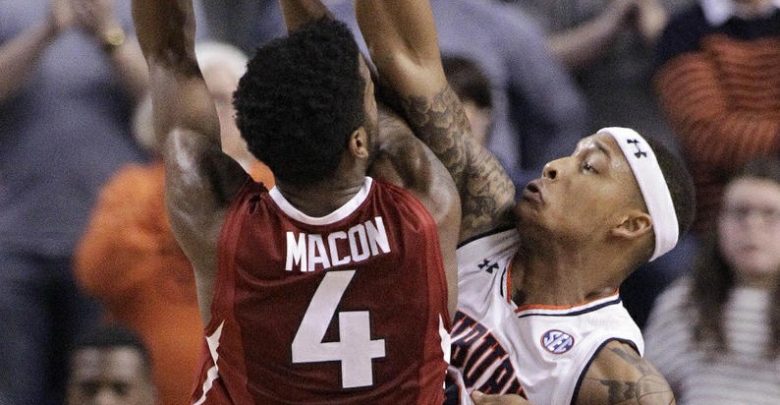 After being a tourney bubble team roughly three weeks ago, the Arkansas Razorbacks have won five of their last six to make a berth in the field of 64 all but guaranteed. The Razorbacks can cement their resume with a win over #13 Auburn in the 2/27 college basketball free pick. The Tigers don't plan on going down without a fight however. Auburn has a one game lead over Tennessee in the SEC and can give themselves some padding as the Volunteers have an equally tough matchup at Mississippi State on Tuesday.
Auburn is going for a regular season championship, but we've got our own agenda tomorrow night.

Tickets » https://t.co/tE6bDCGfEc

Full preview ⤵️https://t.co/4zCm3z4kFo

— Razorback Basketball (@RazorbackMBB) February 26, 2018
Auburn Can Clinch A Share of the Conference Crown With a Win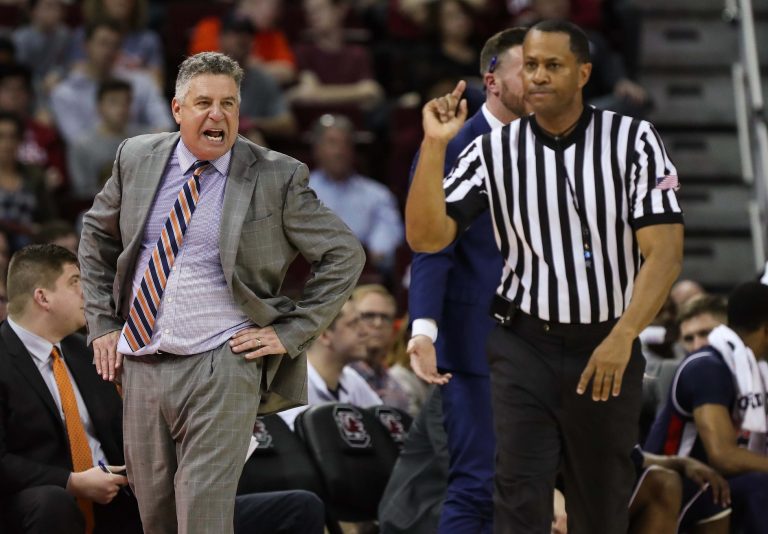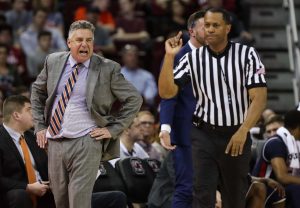 Coach Bruce Pearl's turnaround of the Auburn program is almost complete as a win in the 2/27 college basketball can clinch a share of the SEC title for the first time since 1999. Of course the Tigers had that same opportunity on Saturday but dropped a 66-72 contest at Florida. The defeat was the second straight road loss for the Tigers who are still an impressive 7-3 away from Auburn on the year. They face a tough challenge at Bud Walton Arena – the Razorbacks are 14-2 at home on the season and will be celebrating Senior night on Tuesday.
At the start of February Auburn was 20-2 and a top 10 team in the country. Coming into tonight's game though they've dropped three of their last six games and seem to be limping down the stretch instead of getting hot. Starting F Anfernee McLemore was lost for the season three games ago which didn't help. When you combine the suspensions of Danjel Purifoy and Austin Wiley the Auburn rotation only runs 7-8 players deep tops. Of course that's the same rotation that put up 90 points against Alabama's top rated conference defense two games ago so anything is possible tonight.
Arkansas Turns to Home Court to Avenge Earlier Loss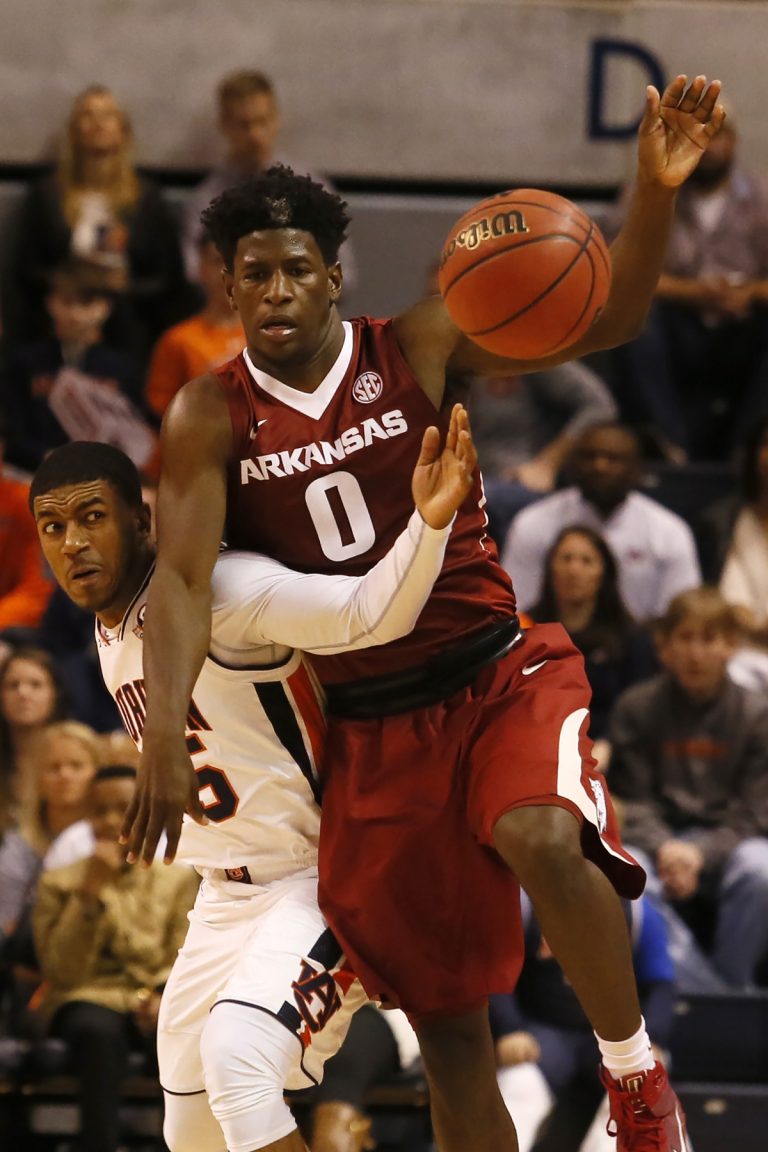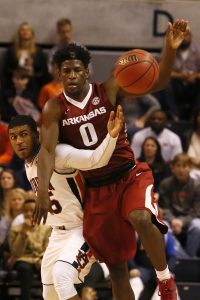 Arkansas got out of the gates really slow in the first meeting this year, going down 30-47 at the half. The Razorbacks did outscore Auburn 47-41 in the second but still fell 77-88 as just +4.5 underdogs. The benefit of being at home in the 2/27 college basketball free pick as well as the fact of it being Senior night in Fayetteville could be enough to turn the tides for the rematch. The Razorbacks shot 48.4% in that first game – but Auburn hit at a 51.7% clip from the field and 55% (11-20) from three point range so Arkansas never really had a chance.
The Razorbacks have the advantage of being at home, but they dropped their last contest here 72-87 against Kentucky as 5 point favorites. Their only other home defeat was also brutal, a 54-75 loss to LSU on January 10th against LSU as -9 favorites. The Razorbacks are good at home, but they aren't invincible. Something else to chew on is that a win over Auburn on Tuesday would be the 4th ranked team to fall at Bud Walton this season. The previous three victories have also come by an average of 12.3 points.
2/27 College Basketball Free Pick – Betting
The line has shifted to ARK -1 after opening as a PK with public bettors split nearly 50/50. Even though Auburn has a win this year, this meeting is just traditionally a bad matchup for the Tigers. Arkansas is 7-2 against Auburn under coach Mike Anderson including 3-1 at home. Arkansas is a deep team that had 11 players see action on Saturday against Alabama. Daryl Macon leads the Razorbacks with 9 games of 20+ points in his last 11. Auburn's offense looked human scoring just 66 points in Gainesville on Saturday (they average 84.3 which is 16th in the country) and the Tigers could be in for another rough outing tonight.
Free Pick: Arkansas Razorbacks -1