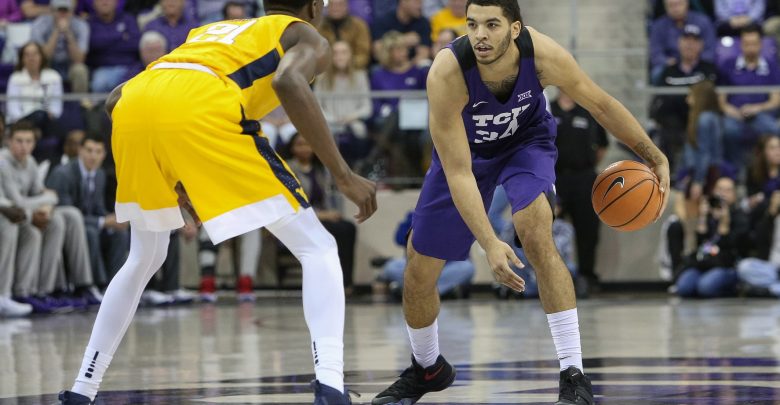 It's been road woes and a turn of the calendar year that have doomed TCU this season. The Horned Frogs started off the season 12-1 but since January 1st have gone just 5-7 and are 2-5 on the road overall this year. That last stat doesn't bode well heading into Morgantown, where #17 West Virginia is 11-3 on their home court this season. Oddsmakers initially set the 2/12 college basketball free pick line at WVU -6 but it has moved up to WVU -8 as bettors are expecting the Mountaineers to get back to their recent ways after a recent skid.
The West Virginia Mountaineers fall to #20 in the latest @AP_Top25
Poll.#WVU owns an (18-7) record with TCU & #13 Kansas on the schedule this week.
https://t.co/g4xpn3B6BT

— Brandon VanSickel (@Brandon59Sports) February 12, 2018
TCU Looks for the Regular Season Sweep of WVU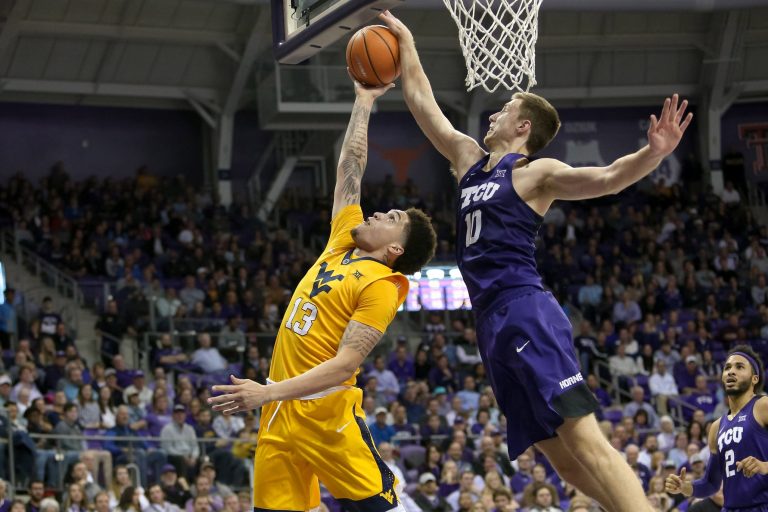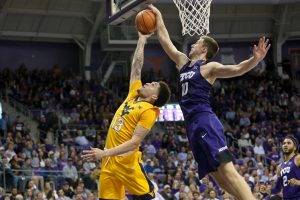 Despite being pretty significant underdogs in the 2/12 college basketball free pick, Texas Christian should have some confidence going into tonight's game after capturing an 82-73 home win over the then #7 Mountaineers on January 22nd. TCU was +2 home underdogs in that contest but stymied the West Virginia offense into shooting 33.3% from the field (25-75) and just 25.9% from three point range (7-27). The Horned Frogs seem to have an edge in tonight's game on the boards as well as they outrebounded West Virginia 43-35 in the first contest including 14 boards from Kenrich Williams and 10 from Vladimir Brodziansky.
Is +8 points too much tonight in a Big 12 conference that is expected to put 7 teams into the tournament and where even last place Iowa State is 13-11? TCU's road record of 2-5 looks horrible, but two losses were in OT, two more were by less than 5 points, and the other one was a 64-71 loss at Kansas as +7 point underdogs. TCU has lost three of the last five but it's not like West Virginia has been tearing things up dropping four of their last six.
Does West Virginia Just Not Match Up With the Horned Frogs Well?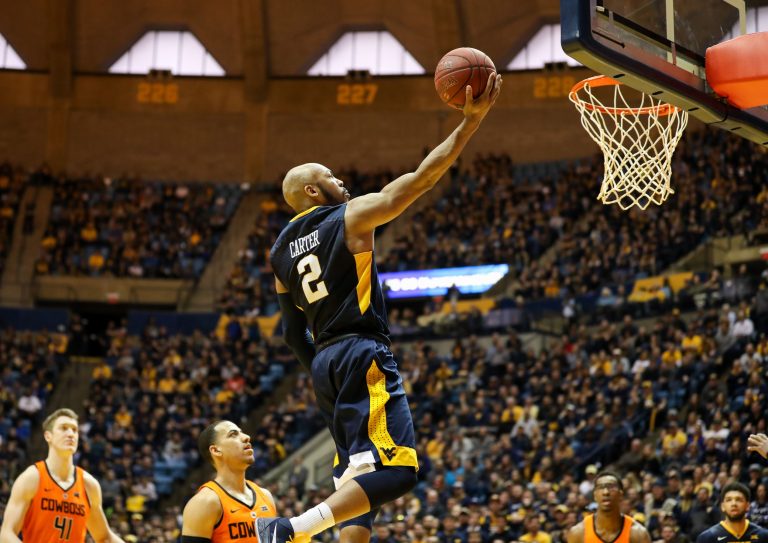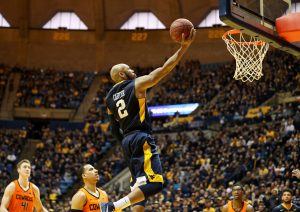 TCU lost their starting point guard Jaylen Fisher on January 13th but it may have forced them to become a more diverse team as West Virginia found out in their first meeting two Mondays ago. Jevon Carter should be in for a big night in the WVU back court, but how are the Mountaineers going to stop 6'11" Brodziansky who is regarded by many as the best inside/out big man in the conference? West Virginia goes 6'8″, 6'8″, 6'8″ across their front line while TCU has a guard that is 6'7″ in Williams.
Both teams enter the 2/12 college basketball free pick with just 1 days rest but it's West Virginia that has more questions to answer after losing 85-88 to Oklahoma State as -12 favorites on Saturday. It wasn't even poor shooting that doomed WVU this time as they hit 51.9% from the field, the Cowboys simply outplayed them in every aspect of the game – on West Virginia's home court. That game has to give TCU even more confidence heading into tonight, especially as they are riding high off a 16 point win over Texas in their last contest.
2/12 College Basketball Free Pick Betting
RT TCUBasketball "RT Big12Conference: One way to guarantee victory? ????
Never give up the lead ????.

Center of the Year finalist Vladimir Brodziansky scored 2️⃣ 5️⃣on 11 of 19 shooting in TCUBasketball's 3rd straight home win over Texas. pic.twitter.com/AMnj71e4KF" #TCUBasket…

— James Appleton (@barkingtunaweb) February 11, 2018
TCU hasn't defeated a ranked team on the road since Jan 19th, 1998 in Hawaii but nobody said they had to win tonight – just cover. +8 points just seems like a lot in a tightly contest Big 12 conference game but nearly 70% of the public is still liking West Virginia at home in this game. TCU features five starters that average in double figures in scoring so the #13 offense in the country can weather the storm on the road if one or two players struggle. The Horned Frogs have the matchups to keep the 2/12 college basketball free pick close – if not win outright.
Free Pick: Texas Christian Horned Frogs +8