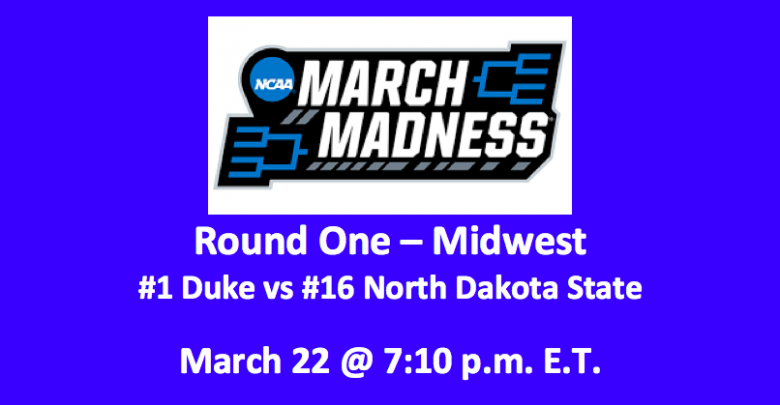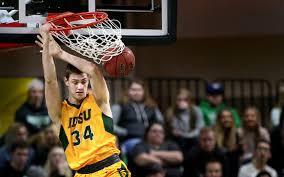 Our Duke vs North Dakota State pick and preview has the Blue Devils favored by 26.0 points. This 2019 NCAA Tournament East Region game is schedule to tip off Friday, March 22 at 7:10 pm ET. The first-seed Duke Blue Devils (29-5), who are ranked first nationally, came in third in the ACC. The Blue Devils then won the ACC Tournament title, beating Florida State in the final 73-63. The 16th-seed North Dakota State Bison (24-9) finished first in the Summit League and then won the conference tournament, beating Omaha 73-63. The Bison then won their First Four game, beating North Carolina Central 78-74.
Duke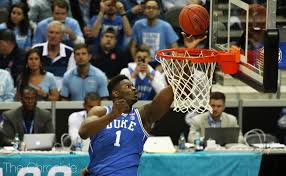 The Duke Blue Devils feature two 22-point-plus scorers, are putting up on average 83.5 PPG, and put up a tough to penetrate defense. Our Duke vs North Dakota State pick likes this team's frontcourt, which features R.J. Barrett (22.9 PPG, 7.5 RPG, 4.1 APG) and Zion Williamson (22.1 PPG, 8.9 RPG, 69.3 FG%). When you add forward Cam Reddish (13.7 PPG, 3.7 RPG) and center Marques Bolden (5.8 PPG, 4.7 RPG, 60.4 FG%) to the mix, you get the best frontcourt on the nation. Guard Tre Jones (9.3 PPG, 3.8 RPG, 5.3 APG) is an accomplished playmaker. The Blue Devils are scoring 83.5 PPG, grabbing 41.8 RPG, and 15.9 APG. Steals come in at 9.5 per game and blocks at 6.8 per game.
North Dakota State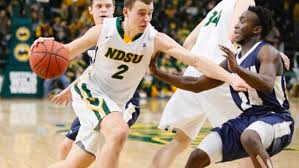 Our Duke vs North Dakota State pick notes that it's tough for the Bison to match up with the Blue Devils. Guard Vinnie Shahid is NDS's top scorer, averaging 12.8 PPG. Tyson Ward, who's also in the backcourt, also scores in double digits. He's averaging 12.3 PPG. Ward tops the Bison in rebounds with 6.3 per game. Two forwards, Deng Geu (9.9 PPG, 5.0 RPG, 53.5 FG%) and Rocky Kreuser (9.0 PPG, 3.7 RPG, 45.3 FG%), are top performers for this team. The Bison are hitting 45.6% of their shots and knocking in 36.6% from the arc. They have been good for 73.2 PPG and 31.5 RPG. The Bison are averaging 11.6 assists per game.
NCAA Tournament Round One – Duke vs North Dakota State Pick Preview
Our Duke vs North Dakota State pick finds that if the Blue Devils cannot dominate the Bison from start to finish, they're going to have a tough time in this tournament. Duke is superior in every way. Our pick is the Blue Devils at -26.0.
Summary East Region, Round One – Duke vs North Dakota State Pick & Preview: Dujke Blue Devils at -26.0