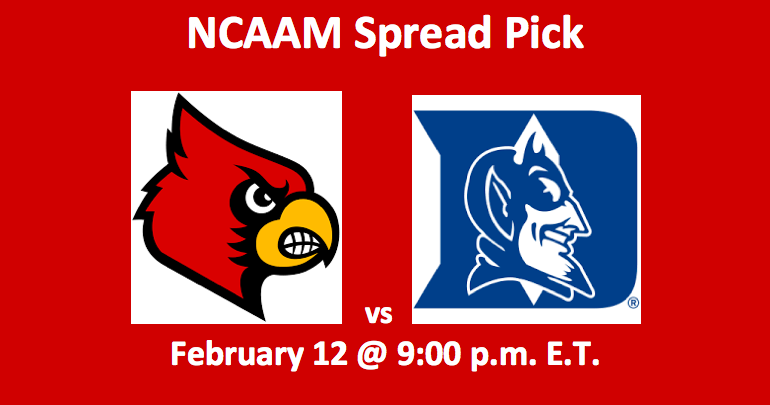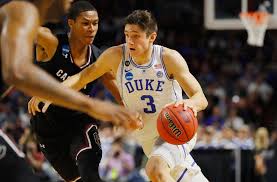 The #2 Duke Blue Devils (22-2 Overall, 9-1 ACC) visit the #16 Louisville Cardinals (17-7 Overall, 8-3 ACC) tonight for a 9:00 pm ET tipoff. Our Duke at Louisville basketball pick offers the Blue Devils at -8.0. Since they were surprised by Syracuse 95-91 in OT on January 14, Duke has won seven games in a row. From January 12 through January 30, the Cardinals reeled off six straight wins. However, in their last three games, Louisville is 1-2 having faced three top-25 teams. Their one win was over #11 Virginia Tech 72-64, while the Cards lost to #9 North Carolina 79-69 and #22 Florida State 8-75 in OT. Here's our Duke at Louisville basketball pick for February 12.
Cards Outmatched in Scoring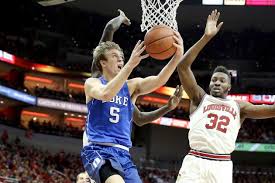 Our Duke at Louisville basketball pick first notes that the Cardinals should be completely dominated by the Blue Devil offense. Duke is averaging 86.8 PPG to Louisville's 78.6 PPG. However, the Cards dominate the Devils in two-of-three shooting categories. While Duke is sinking 48.9% of their field goals to Louisville's 45.7% success rate, the Cardinals are better when it comes to three-point conversions (36,5%-to-32.0%) and free throw shooting (76.7%-to-67.7%).
When it comes to offensive rebounds, Duke is about +5 per game over Louisville. We expect that advantage to give the Devils more chances at putting in their bread-and-butter shot, the two-point field goal. We like Duke on offense.
Edge: Duke
Duke D Can Dominate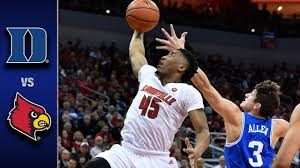 The Blue Devils defense is giving up 65.5 PPG, while the Cardinal D is allowing 65.5 PPG. Our Duke at Louisville basketball pick finds that the Devils are better on RPG (42.2-to-37.5), STPG (7.4-to-3.0) and BKPG (10.5-to-4.9). With this type of major advantage, you have to wonder if the Cardinals will get enough chances at shots, possessions, and second shots to be able to keep up with the Duke offense?
Edge: Duke
Five Keys to Blue Devils and Cardinals
Duke starting front three scoring about 60 PPG, Louisville's good for 38 PPG
Blue Devil's top three rebounders averaging 21 RPG, Cards 19.6
Duke guard Tre Jones top playmaker and defender
Louisville gets more from their bench
Cardinals at home a factor
Edge: Duke
Our Duke at Louisville basketball Pick
When push comes to shove, our Duke at Louisville basketball pick is the visiting Blue Devils at -8.0. Louisville has struggled with teams like Duke as of late and the Devils are on a major roll.
Summary NCAAM Duke at Louisville Pick: Duke at -8.0