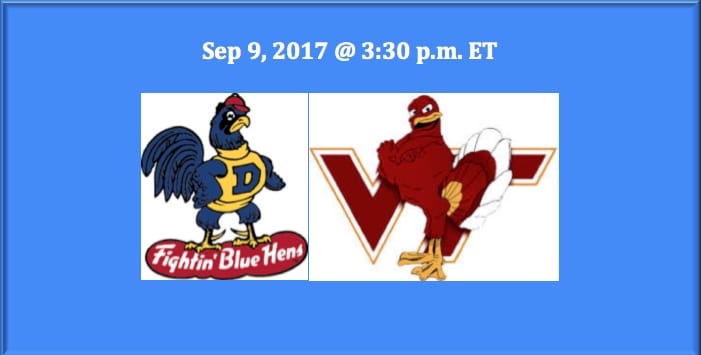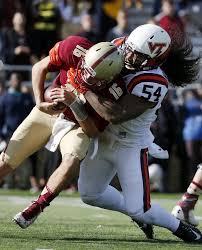 The Delaware Fightin' Blue Hens (1-0) of the FCS take on the FBS #18 Virginia Tech Hokies (1-0) of the ACC. The Blue Hens come to this very challenging game having beaten the Delaware State Hornets by a score of 22-3. The Hokies started their season by beating the WVU Mountaineers 31-24. Our Delaware plays Virginia Tech 2017 college football free pick has the Hokies favored at -41 while the over/under is at 54.0. That's a large spread even for a FCS and FBS matchup. We feel that this contest has a high over/under and extra-large spread. With that in mind, here's how we think this game, which kicks off at 3:30 p.m. E.T. on Virginia Tech's home field, will go. There may be some cash to be made here.
Delaware Offense at Hokies Defense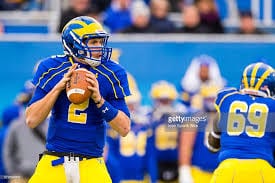 First-year head coach Danny Rocco had a solid debut as the man at the helm for the Hens. Against the Hornets, they tallied a huge number of yards (432- 224). In the game, Hens wide receiver Diante Cherry caught a 31-yard touchdown pass and ran 19 yards for another score. However, the team had a tough time scoring, as they crossed the goal just twice, and those scores occurred in the final 18 minutes of the game. Although this is the first time that Delaware plays Virginia Tech, the Fightin' Blue Hens have played FBS teams in the past. In their last half-dozen meetings with FBS teams, they are 0-6.
In the season opener, senior LB Andrew Motuapuaka had a fine first game. He made 12 tackles and also notched two QBH, one sack, and one TFL. Although the VT defense could not hold WVU back, as the Mountaineers accumulated 371 yards in the air and 221 on the ground, they were able to stymie drives and shut them down when needed.
Virginia Tech Offense at Fightin' Blue Hens Defense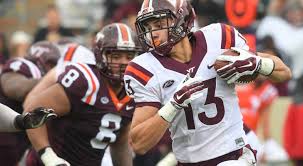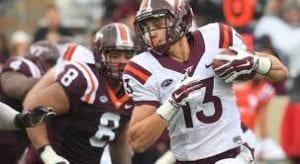 Virginia Tech red-shirted freshman QB Joshua Jackson performed well in his debut game. Jackson passed for 225 yards, one TD, and went 15-of-26. Jackson also has 11 carried for 101 yards and one TD. Senior WR Cam Phillips had seven receptions for 138 yards and one score. Expect the VT offense to be fairly explosive in this game.
The Blue Hens look to be out muscled on the frontline by the Hokies. Likewise, you can expect the Hokie receivers and rushers to out-speed the Delaware defenders. If they can stop Jackson and Phillips, they'll have a chance in this game.
Delaware Plays Virginia Tech 2017 College Football Free Pick
After considering history and talent, we expect that VT will beat the Figntin' Blue Hens. However, they may not cover the spread. Our Delaware plays Virginia Tech 2017 college football free pick is the Blue Hens at +41. We also like the under at 54.
Delaware Plays Virginia Tech 2017 College Football Free Pick: Delaware at +41 and under 54