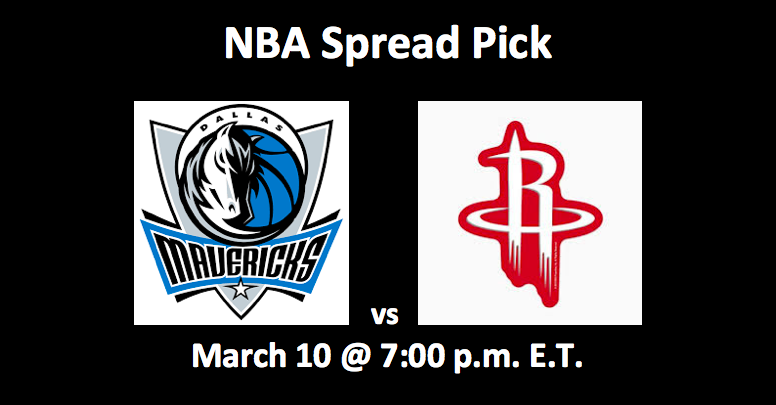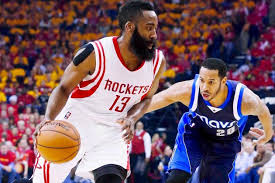 The Houston Rockets (40-25 Overall, 17-16 Away) travel to play the Dallas Mavericks (27-38 Overall, 21-11 Home) tonight, Sunday, March 10, 2019 at 7 pm ET. Our Dallas Mavericks vs Houston Rockets pick has the visiting team at -9.0. Houston comes to this game atop the NBA Southwest, and they are third in the West. Dallas, which finds itself 13 games out of first place in the division, is fourth in the Southwest. Tonight's home team is 13th in the West, and although not eliminated, they are 9.5 games out of a playoff spot. That's with 16 games left to go in the season.
Although the Mavs have beaten the Rockets two of three times this season, they are now playing out the season string. On the other hand, Houston is looking to jockey their way up the playoff ladder or to at least hold onto their present spot. Plus, they'd like to stay on top of the NBA Southwest Division. Presently, San Antonio is in second place, 3.5 games away from Houston. Here's our Dallas Mavericks vs Houston Rockets pick for Sunday, March 10, 2019.
Recent Trends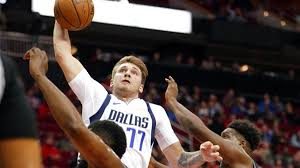 The Rockets come into this game having won seven in a row and going 8-2 over their last 10. In those seven wins, they've beaten teams by an average of 8.6 points. However, their last three wins were by an average of 13.0 points. The Mavericks have lost four straight contests. In those four losses, Dallas has been outscored by an average of 20.75 points. They're 1-9 for their last 10.
In the last 10 games between these two clubs, Houston is 6-4 ATS. The Rockets are 17-8 ATS in their last 25 games with the Mavs. Also against the spread. Houston is 4-1 when playing on Dallas' home court. The edge in terms of trends is Houston's.
Edge: Houston
Health and Depth
Our Dallas Mavericks vs Houston Rockets pick notes that the Rockets come into tonight's game with a very healthy squad. They are deep in front and back. On the other hand, the Mavs are playing what may be considered their bench. That's because they got rid of four starters at the trade deadline. They did so to pick up 7'3" Kristaps Porzingis from the Knicks. They also wanted to relieve some salary cap glut so they could eventually sign some quality free agents down the road.
For Dallas, veteran PF Dirk Nowitzki has struggled, averaging just 5.6 PPG and 13.2 minutes per game. On the other hand, Rockets PG James Harden has been on fire. In the last 10 games, he's averaged over 36 PPG. Houston is running like a finely oiled machine. Dallas is sputtering along. The visiting Rockets look good here.
Edge: Houston
Keys to the Game
Harden and company are shooting the lighting out of the scoreboard
ATS results have favored Rockets
Dallas is down four starters
Houston surging
Nowitzki is tired
Edge: Houston
Our Dallas Mavericks vs Houston Rockets Pick
Perhaps if Harden and a few other Houston starters don't show up, Dallas will win tonight. But we expect Harden and the rest of the Rockets to show up physically and mentally. Houston has its eye focused on winning and going into the postseason on a roll. Remember, last year they too Golden State, the eventual NBA champs, to a seventh game in the Western Conference Championship series. Our Dallas Mavericks vs Houston Rockets pick is the Rockets at -9.0.
Summary Dallas vs Houston Pick – March 10, 2019: Houston at -9.0