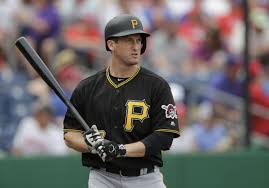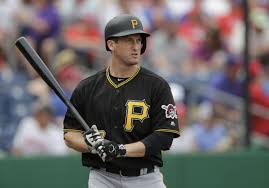 The first place Chicago Cubs (10-8, 6-3 Away) visit the last place Pittsburgh Pirates (8-10, 5-4 Home) starting Monday, April 24. The game starts at 7:00 p.m. The Cubs and the Pirates have both gone 5-5 over their last 10. The difference in that record is Chicago lost their last game and Pittsburgh won their last. The Cubs are at -130 while the Pirates are at +118. The totals are at 8.0 runs. Our Cubs plays Pirates 2017 MLB free pick sees this game as being a close one.
Pitching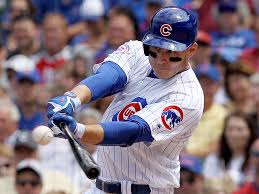 Brett Anderson (1-0, 4.40 ERA) starts for the World Champion Cubs. Chicago's starters have struggled this past week and Anderson is being asked to get them back on track. Over three starts, Anderson has gone just 14.1 innings, averaging 4.2 innings per start. The good news is that closer Wade Davis is four-for-four on saves and has an ERA of 0.00. If Anderson can get in six innings and the middle and late relief can hold up, the Cubs will have a chance tomorrow night.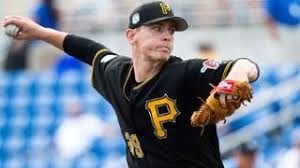 Chad Kuhl (1-1, 2.60 ERA) is ready to go for the Pirates. Kuhl has thrown a total of 17.1 innings over three starts, averaging almost six per start. He's struck out 14 and walked 7. In his last start, which was against St. Louis, he gave up two runs over six innings and lost 2-1. Closer Tony Watson has done a decent job saving six and posting one blown save. His ERA stands at 1.13.
Hitting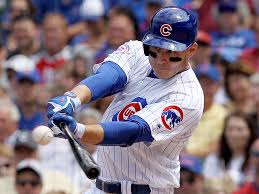 Chicago brings a .252 BA to the plate and a total of 88 RBI on the season. They've slugged 20 homers. Jason Heyward and Anthony Rizzo are both batting in .297. Rizzo has four homers and 11 RBI while Heyward has posted two homeruns and 12 RBI. Jon Jay leads the team in batting with a .333 average. Willson Contreras and Kris Bryant each have 10 RBI and Addison Russell has driven in 13 runs.
The Pirates are batting .231 and have just 51 RBI. Their OBP stands at .306 and SLGP at .357. David Freese has a .315 BA, which is the best on the team. He's tied with Andrew McCutchen for homers (3) and RBI (9). Freese has drawn 10 walks, which is also tops for the Bucs.
Cubs Plays Pirates 2017 MLB Free Pick
Cub pitching has struggled and Anderson has had a tough time getting past the fourth inning. But Chicago can hit the ball. Pittsburgh starter Chad Kuhl is off to a good start, but Pirate hitting has been very weak. The Cubs' RS/RA differential is at +9 while the Pirates' is at -16. Our Cubs plays Pirates 2017 MLB free pick is Chicago at -130.
Cubs Plays Pirates 2017 MLB Free Pick: Chicago at -130