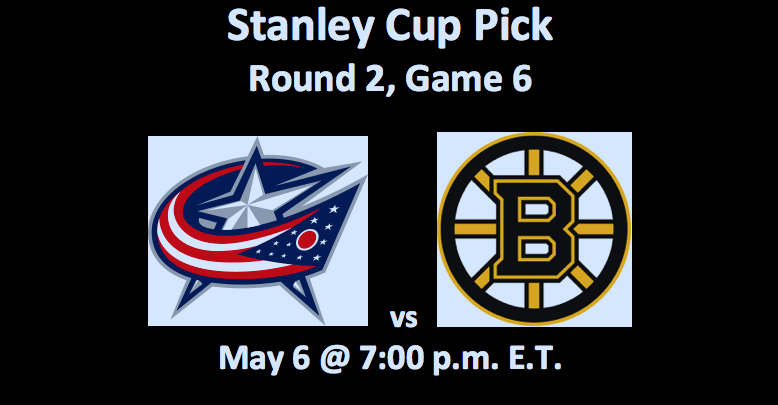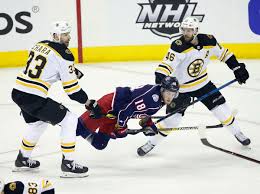 Our Columbus Blue Jackets vs Boston Bruins pick looks at whether or not Columbus can force a game seven after dropping two straight. This Columbus Blue Jackets vs Boston Bruins preview notes that the Bruins lead the series 3-2 as it shifts back to Columbus for a 7:00 pm ET start on Monday, May 6.
The game will be played at the Nationwide Arena in Columbus. Our Blue Jackets vs Bruins pick expects the emergence of Boston's stars, as well as Columbus' physicality against them, to be pivotal in this matchup. Here's how we see this game seven going.
Columbus Blue Jackets vs Boston Bruins Pick – Goaltending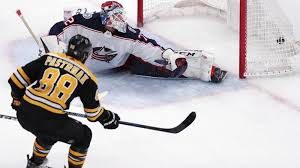 Both goaltenders have been outstanding during this series. For Columbus, Sergei Bobrovsky is the biggest reason the Blue Jackets haven't been eliminated yet. He has been stellar and has stopped many shots where he should have had no chance. Bobrovsky enters game six with at .928 save percentage and a 2.33 GAA in the postseason.
Boston had trouble cracking him early in the series but have potted four goals in each of the last two games. Despite this, he has given the Blue Jackets a chance to win every game, and the Bruins will need to get plenty of chances to come out on top in game six.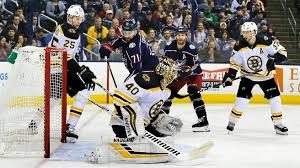 Tuukka Rask has arguably been just as good as Bobrovsky. Rask enters game six with a .925 save percentage and a 2.24 GAA in the playoffs. Against Columbus, he has averaged just 2.02 goals against.
Similar to Bobrovsky, he has given his team a chance to win in every game. Rask has done a good job of keeping the momentum on Boston's side, making the big save when required.
Boston Bruins – Top Line Find their Footing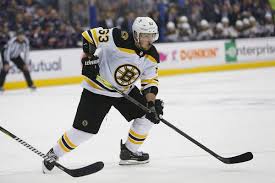 Although it took a while for Boston's top players to start factoring into this series, they have finally started producing. David Pastrnak looked shaky in the first round. He was held pointless in three of the seven games against Toronto. He was mostly nonexistent through the first three games this round. Pastrnak had a single goal in game two, from a puck that bounce off of his skate. His presence has been felt in the last two games though. Pastrnak had three goals and an assist in these games, including, with 1:28 left last game, the game winner. Similarly Brad Marchand was stifled in games one through three. He was held pointless and looked frustrated. In games four and five though, he has scored once and added three assists.
Columbus Blue Jackets – Will Need to Rely on Physicality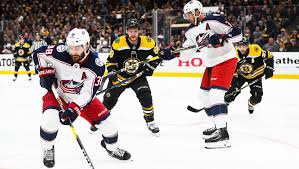 A big reason why the Bruins stars were held off the board during the first half of the series was the physically the Blue Jackets were playing with. While they have outhit Boston in every game of the series, the Bruins top players, Marchand and Pastrnak, have taken less hits in the last two games. Over the past two contests, Marchand has taken a total of three hits. For comparison, he took a total of nine hits in Columbus' wins. Pastrnak has taken a total of five hits over the last two games compared to ten in regulation time of games two and three. If the Blue Jackets continue to allow the Bruins' stars to feel comfortable, they will likely get burned in game six.
Columbus Blue Jackets vs Boston Bruins Pick: Summary
For Columbus to stave off elimination they will need to be more physical against the Bruins star players. They have made a mistake in allowing Pastrnak and Marchand to gain confidence during games four and five. With both goaltenders playing great, we see the outcome of game six coming down to the performances of Boston's stars. Our Columbus Blue Jackets vs Boston Bruins pick likes the Bruins' chances in game six. They come in with more momentum after an emotional game five win, and look to have found their footing in the series.
Columbus Blue Jackets vs Boston Bruins Pick: Prediction
Boston Bruins (+100) money line over the Columbus Blue Jackets