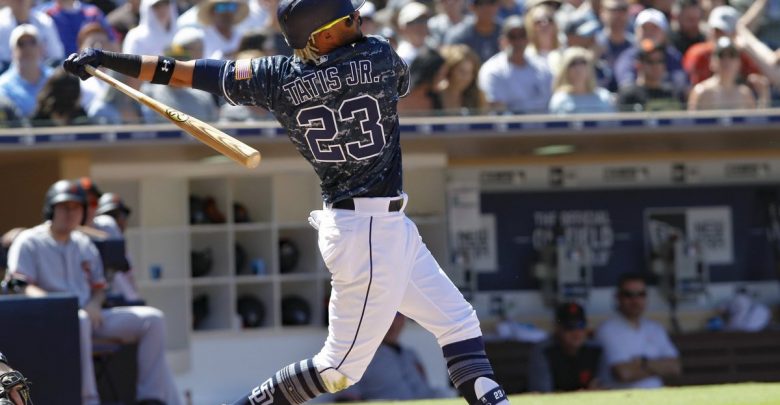 The Colorado Rockies and San Diego Padres square off in the opener of a four-game series at Petco Park Thursday. Both teams are heading in the wrong direction of late. San Diego has lost 10 of its last 12 at home and is 10-19 since the start of July. Colorado is 8-23 in its last 31 games. The Padres are a half-game ahead of the Rockies at the bottom of the NL West.
Colorado will send Jon Gray (10-7, 4.03 ERA) to the mound to square off against Eric Lauer (6-8, 4.43 ERA) for San Diego. The Rockies are coming off a two-game sweep in Houston where they were outscored 25-9. The Padres split a two-game series in Seattle.
The game is pretty much a pick 'em with both teams at -110, and the over/under is 8.5.
Rockies Look For Better Ending
This Colorado team was in the Wild Card conversation less than a month ago. Now they are 10 games below .500 at 52-62 and looking more like a last-place team than a playoff contender.
Gray will take the mound looking to rebound from a shaky start last time out in which he went only four innings, allowing 11 hits and four runs. Gray will be excited to see the Padres, who he has dominated in his career. With a career record of 10-3 and an ERA of 2.87 and a WHIP of 1.06 in 18 starts, he has definitely had the better of the NL West rivals.
Rockies hitters will be excited to see Lauer as well. They have combined for an OPS of 1.095 in 50 plate appearances. Trevor Story should be popular in daily fantasy lineups as he is 4 for 6 with a double and two homers off the young lefty.
Colorado has only Carlos Estevez listed as day-to-day.
Youth Provides Hope
The Padres were always looking at the competitive window starting in 2020, but the team showed glimpses of a contender early in the season. Since then, the Padres have regressed as most thought this young team might do. But there have been plenty of bright spots to keep Padres fans hopeful. Fernando Tatis Jr. has been on a tear since the All-Star break, with an OPS of .933 and seven homers. Most years he would be a front-runner for Rookie of the Year, but the Mets' Pete Alonso has that in the bag.
Lauer doesn't have overwhelming power stuff but does a good job of keeping hitters off-balance. His WHIP is 1.34, and he has only allowed 12 homers in 105 2/3 innings. He has really struggled against the Rockies in the past, with an 0-3 record and a 12.51 ERA in four career starts.
The Padres have Garrett Richards and Jacob Nix on the 60-day IL, and Pedro Avila and Jorge Ona listed as day-to-day.
The Pick
We are making this pick based on starting pitchers' career numbers. Both teams have been struggling, but Gray has dominated the Padres, and the Rockies have absolutely destroyed Lauer. This one seems like a no-brainer at -105 for the Rockies. I would think this line would creep closer to -120 Rockies as the day goes, so get in early.