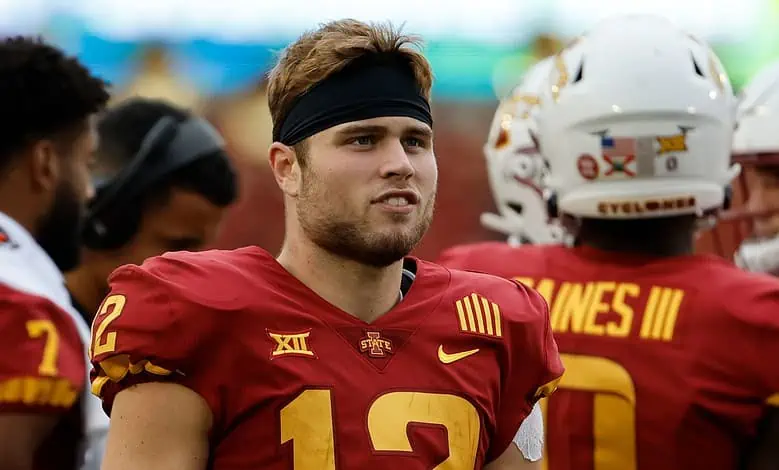 Some College Athletes Taking Plea Deals
We are finally starting to get some resolutions to the cases against college athletes who illegally placed wagers in the state of Iowa. Regulators in the state of Iowa found that illegal activity was taking place at the University of Iowa and Iowa State University, and several high-profile athletes were involved.
At first it looked as if jail time was coming for a number of athletes, but most have started to accept plea deals. The biggest blow for these players was losing their eligibility at the NCAA level, and that is going to impact the football and basketball programs in the state as well.
All of this illegal action has also caused the Iowa Racing and Gaming Commission to look at making some changes to the current laws.
Dekkers is Biggest Name
This weekend is going to be the annual Iowa-Iowa State football game, and it's typically one of the biggest games of the year for each team. Iowa State is an underdog at home this weekend in part to the fact that quarterback Hunter Dekkers is not going to be on the field.
Dekkers was originally charged with tampering records in relation to sports betting, and he was looking at potential jail time. Earlier this week it was announced that he accepted a plea deal to be charged with underage gambling, and he is only going to be required to pay a fine.
Current Iowa State offensive lineman Jake Remsburg also accepted the plea deal as did former player, Dodge Sauser. Remsburg is currently serving a six-game suspension at Iowa State, but he maintained his eligibility as he was not found to have wagered on Iowa State games.
In total there were 16 athletes at the two universities that were charged with a crime during this probe, and only five cases have been decided at this point. Regulators were tipped off about the potential of illegal gambling taking place, and it didn't take much effort to uncover a slew of players in the mix.
Currently this issue only appears to be impacting college athletes in the state of Iowa, but other states are working to ensure this isn't happening elsewhere. The NCAA has also been pushing out information to warn players about the dangers of illegal wagering.
IRGC Posts Rule Changes
This scandal not only made the colleges and universities in the state look bad, but it also was a shot at the IRGC. The regulators should have been able to stop these actions from taking place, and the sportsbooks in the state should have been able to recognize this as well.
The IRGC has now created new rules that specifically makes it illegal for customers that are wanting to share accounts with others. This is now going to place even more emphasis on the sports bettors, and they should be aware that stricter penalties are in place.
Betting on college sporting events in Iowa is still going to remain as a legal betting option, but the hope is that more awareness of this situation will prevent any future issues.