College Football
Central Michigan Chippewas vs. Western Michigan Broncos Betting Pick – Week 11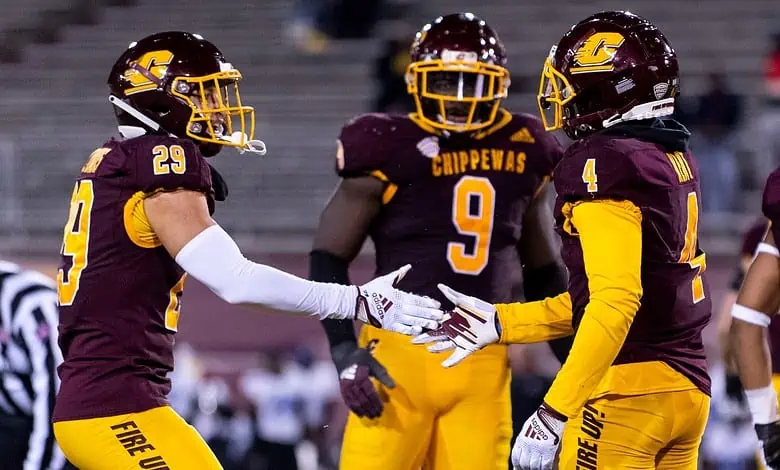 The college football week of action is going to start on Tuesday night as the MAC will once again have some games going on. There is a big rivalry game set for Tuesday night as the Western Michigan Broncos are going to host the Central Michigan Chippewas. 
Central Michigan comes into this game with a record of 5-4 on the year, and they also have plenty of momentum. The Chippewas just beat the Northern Illinois Huskies on the final day of October, and they will also be rested ahead of this game.
Western Michigan has gone just 3-6 on the year, but they were also winners in their most recent game. The Broncos were able to get past Eastern Michigan, and they are now trying to beat their other in-state rivals. 
Western Michigan is coming into this game as a 3.5-point betting favorite over Central Michigan. 
Chippewas Looking For Offense
Central Michigan is coming into this game averaging 23.3 points per game, and they need to find a way to score more points in MAC action. The Chippewas haven't gotten great play at the quarterback position as Jase Bauer has thrown for just 1,337 yards and six touchdowns. 
Bauer has been a great weapon on the ground for this team as he has found the end zone nine times. Look for Central Michigan to try to run the football effectively in this game, but it's not easy to do. 
It has been an up and down season on defense for Central Michigan, and they won last weekend despite giving up 31 points. Central Michigan will need to be great on Tuesday night in order to get some much needed stops. 
Broncos Must Defend
One quick look at the Western Michigan results this season will show you that this team has to find a way to get stops. Over the last five games, Western Michigan  has given up at least 24 points in three of those five games. 
This will be a game in which the defense for Western Michigan can shine as they are facing a team that really struggles on offense. When the Broncos have the football, they will be looking to run as much as they possibly can. 
Running back Jalen Buckley leads the team with 139 carries for 775 yards and seven touchdowns. Western Michigan has already used a number of quarterbacks this season, and that's not a position of strength for this team. 
Broncos Beat the Chippewas
Central Michigan does appear to be the better team this season, but that doesn't usually matter when these rivals take the field. Home field advantage is going to be huge for Western Michigan, and this offense is going to have a big day. 
Central Michigan has had some games in which they have struggled to score, and that will be a big problem in this game. Look for the crowd to mess with the Chippewas on offense, and that is going to lead to some issues. 
Bet the Western Michigan Broncos -3.5 as they move to 4-6 on the year by beating their in-state rival.