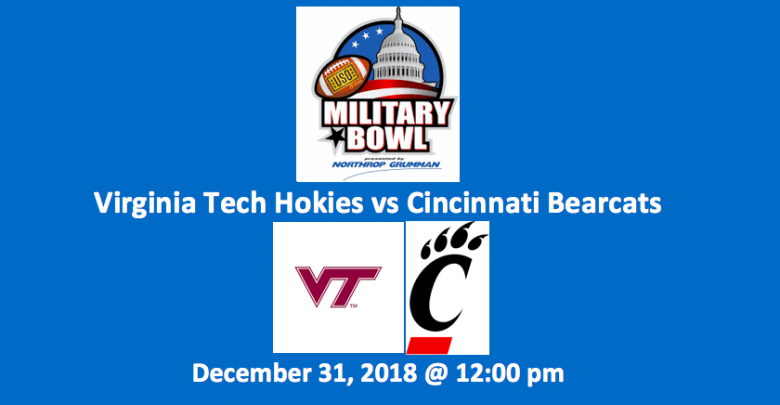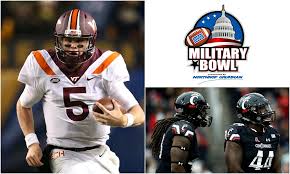 The Military Bowl Presented by Northrop Grumman is the first of six bowl games being played on New Year's Eve. There will be 11 games held over the next two days. This first game of the day, which will kick off at 12:00 pm ET, features the Virginia Tech Hokies (6-6, 3rd ACC- Coastal) vs the Cincinnati Bearcats (10-2, 3rd AAC – East). The game will be played at the Navy-Marine Corps Memorial Stadium in Annapolis, MD. Our Military Bowl free pick has the Bearcats favored by either 4.5 or 5.0. The over/under stands either 52.5 or 53.0.
The Bearcats earned a 10-2 mark partly due to their light schedule which included Miami (Ohio) and Alabama A&M. After winning their first six games, Cincinnati suffered their first loss, as Temple beat them 24-17 in OT. After three more victories, the Bearcats lost for a second time, as #11 UCF took them down 38-13. In their final game, they beat East Carolina easily 56-6. The Hokies were impressive in their first game of the season, beating #19 Florida State 24-3. After another win, they record only two wins over their next eight games. They ended the season beating rival Virginia 34-31 in OT and Marshall 41-20.
Cincinnati – Analysis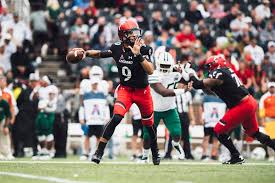 Our Military Bowl free pick notes that the Cats bring a robust offense and a stingy defense to the field. Cincinnati averaged 34.9 PPG while allowing just 16.1 PPG. They had 458.2 YPG of total offense and gave up just 290.6 of total defensive yards. This is a team that ably ran and passed the ball. Their defense was able to stop opponent rushing and passing games.
Freshman QB Desmond Ridder (62.5 COMP%, 19 TDs, 5 INTs) proved to be an accurate passer and a decent rusher. Ridder averaged 3.8 YPG as a rusher and scored five times. Sophomore RB Michael Warren II gained over 1,100 yards this season, scoring 17 TDs. There are five pass catchers on this team with 20 or more receptions. The top dog is WR Kahlil Lewis. He took in 55 passes for 768 yards and nine TDs.
Virginia – Analysis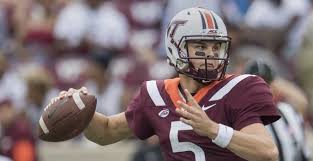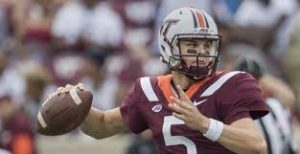 The Hokies had ab able offense, as they put up on the scoreboard an average of 29.8 PPG. However, VT allowed 30.7 PPG. In terms of yardage, the defensive gave up 436.8 YPG, while the offense accumulated 426.9 YPG. Our Military Bowl free pick observes that while the Hokies featured a healthy ground and air attack, they were greatly hampered by a D that could stop neither the run nor the pass.
QB Ryan Willis (58 COMP%, 22 TDs, 8 INTs), a junior, passed to close to 2,500 yards. Willis has four players who each have a minimum of 25 catches. WR Damon Hazelton leads the team with 45 receptions, 745 yards, and 8 TDs. Senior Steven Peoples (149 ATT, 760 YDs, 5.1 YPA, 5 TDs) leads what is an average rush attack at best.
Five Keys to the Game
Bearcat D is tough and seasoned
Hokies defense is lacking
Cincinnati's balanced attack is tough to stop
Solid receiving group for VT
Bearcats hold edge in QB battle
Our Military Bowl Free Pick
Our Military Bowl free pick favors the Bearcats due to their balanced attack and premium defense. However, this won't be an easy win for them, as VT does have a good team and they come from a superior conference. We see a lot of points going up on the scoreboard in this one. Take Cincinnati at -4.5 and the over at 52.5. See our 2018-2019 college football bowl schedule for more picks.
Summary Virginia Tech Hokies vs Cincinnati Bearcats Picks: Cincy at -4.5 and over 52.5