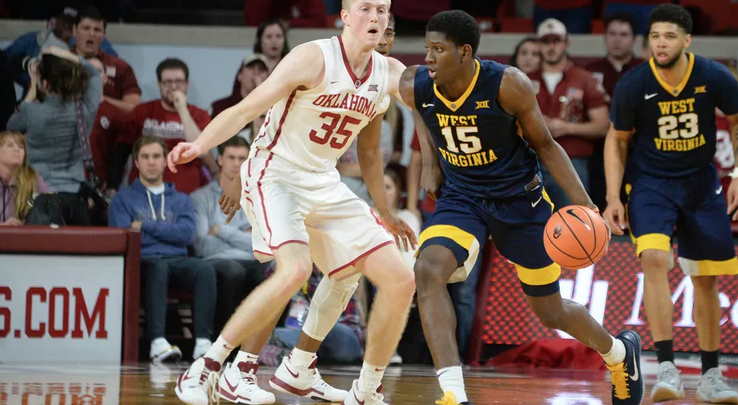 After a disappointing effort against the Kansas Jayhawks on Saturday, the Texas Tech Red Raiders will look to rebound against West Virginia on Monday night. The Big 12 Conference is still wide open, but Texas Tech can't afford any more losses at this point. West Virginia and Texas Tech met earlier this season, and the Red Raiders earned a 62-59 victory in Morgantown.
Texas Tech spent some time near the top of the AP rankings earlier this season, but they have struggled in Big 12 play. The Red Raiders come into this game with a 5-4 conference record and are in the middle of the pack. Things have not gone well at all for West Virginia, and they are in last place in the Big 12 with a 2-7 record. Texas Tech is -11.5 over West Virginia on Monday night.
Red Raiders Can't Find Offense
The biggest reason for the Texas Tech struggles in conference play has been their lack of consistent offense. The Red Raiders scored just 63 points in their loss to Kansas on Saturday, and are averaging just over 70 points per game this season. Texas Tech is allowing just 57.8 points on the defensive end, but at some point, they have to find a way to score.
Sophomore guard Jarrett Culver has been a one-man show on offense for the Red Raiders this season. Culver leads the team with 18.1 points, 6.8 rebounds, and 3.8 assists in what will likely be his last season in college basketball. Matt Mooney and Davide Moretti are the only other Texas Tech players averaging double-figures, and this kind of effort won't get the job done in one of the better conferences in the country.
"Press" Virginia Letting Down Mountaineers
West Virginia coach Bob Huggins has had great success throughout the years with his full-court press, but this team can't seem to figure it out. The Mountaineers are routinely one of the best defensive teams in the country, but they are allowing over 75 points per game this season. Injuries have plagued West Virginia for much of the season, and this team just doesn't have enough talent or depth to win consistently.
The loss of Sagaba Konate has forced several of the West Virginia players to be more aggressive on offense. Esa Ahmad is one of those guys, and he leads the team with 12.4 points and 6.0 rebounds per game. The Mountaineers really struggle shooting the ball this season and are shooting just over 32 percent from the three-point line. A bad shooting team that struggles to get any stops is a recipe for disaster in Morgantown.
Texas Tech Bounces Back With Win
These two teams played a back and forth game in their first meeting, and this game should be much of the same. Neither team is very good on offense, and this should be a low-scoring, ugly affair. It will be interesting to see how Texas Tech responds after a disappointing loss on Saturday, but I think they respond with a victory. West Virginia just isn't very good, and they won't be able to keep up on the road. Bet Texas Tech -11.5 over West Virginia in this game.