College Basketball Picks
Saturday February 9th Big Ten CBB Free Pick: Rutgers at Illinois
Illini Try to Avoid a Letdown After Big Win Over Michigan State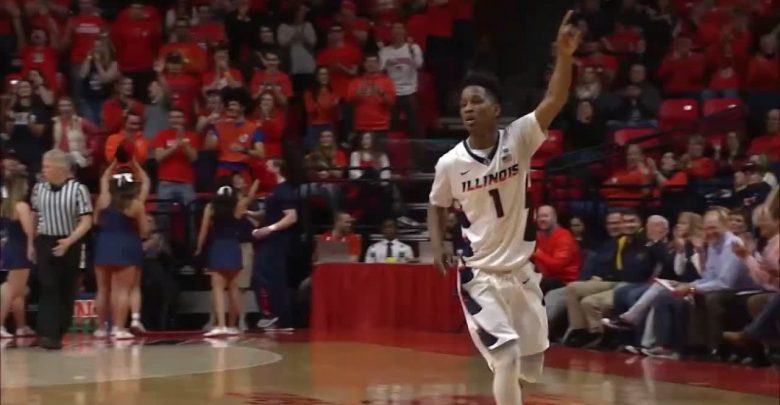 The Illini men's basketball team has had a big week but if they want to keep the momentum going from the win over #9 Michigan State this week then a victory vs. Rutgers on Saturday is a must. Illinois has definitely played much better lately, but the Scarlet Knights can't be overlooked as both teams sport 4-8 conference records. Some people might say Illinois is getting too much love in the February 9th Big Ten CBB free pick being favored by 6, but maybe the Illini have truly turned a corner?
Rutgers Must Protect the Ball to Keep The Contest Close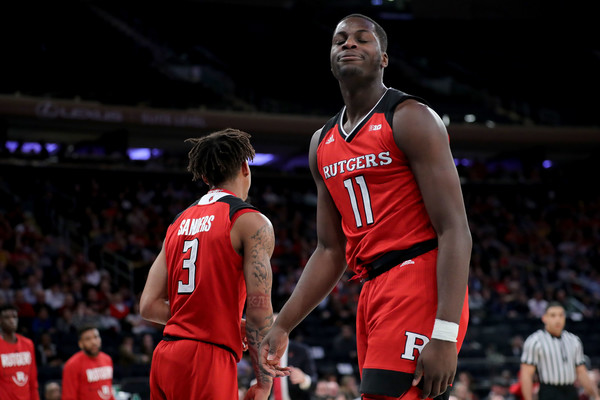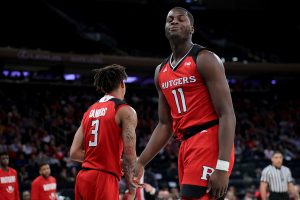 Turnovers are a critical aspect of any game but it's something to keep an especially close eye on in the February 9th Big Ten CBB free pick. This is because the name of Illinois' game is creating havoc on defense (24 turnovers from MSU) and it's something Rutgers struggles with (turnovers on 19.2% of possessions). With a State Farm Center crowd that is going to be amped up from back-to-back home wins, Rutgers could be feeling the pressure on Saturday afternoon.
Rutgers has fallen 62-76 to Ohio State and 65-77 to Michigan in their last two outings. That was expected though as the Scarlet Knights were at least +9.5 underdogs in both contests. Steve Pikiell's team sees Saturday's contest in Champaign as very winnable vs. the 8-15 Illini. The Scarlet Knights are one of the biggest teams in the Big Ten and the top rebounding squad led by 7 footer Shaquille Doorson and Eugene Omoruyi. Rutgers recently had a run where they won 3 straight Big Ten games (for the 1st time ever) beating Nebraska, @Penn State, and Indiana so this team shouldn't be overlooked.
Illinois In Prime Letdown Spot?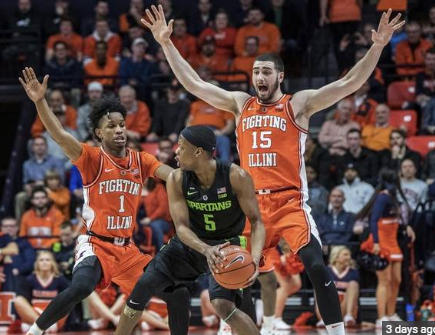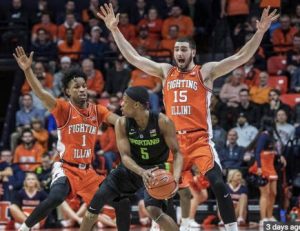 The Illini have, by their own admission, had a down year. Their record has to be taken with a grain of salt however as the team has the 2nd toughest schedule in the country behind Kansas according to KenPom. Illinois' 79-74 win over Michigan State on Tuesday was hardly a fluke either. This is a team that has shown signs of coming together recently with a 71-64 win over Nebraska and a 78-67 win over Maryland on the resume over the last two weeks. What makes Illinois such a risky bet in the February 9th Big Ten CBB free pick is their tendency to completely lay an egg, such as in a 71-95 loss at Iowa a couple weeks ago followed by a 12 point home defeat to Wisconsin.
Illinois definitely has the talent and the home court advantage going for them in the February 9th Big Ten CBB free pick. Ayo Dosunmu put up 24 vs. the Spartans while Giorgi Bezhanishvili added 16. Trent Frazier has a 30 point game vs. Minnesota over the last 10 days and Tevian Jones shot 4-9 from three point range to power the win over Maryland. 7'0″ Adonis De La Rosa will combat Rutgers' size – and he's a Bronx kid with added incentive to beat the in-state team in this one. Throw in the experience from guys like Kipper Nichols and Aaron Jordan and the Illini should be able to avoid the letdown in this one.
February 9th Big Ten CBB Free
Illinois giving 6 points to a team with the identical conference record as them might seem like a lot. In reality though, the Fighting Illini are extremely talented and are riding some nice home momentum right now. The Michigan State win won't serve as a letdown, instead it will do the opposite and get the campus fired up for Orange Krush hoops again. Expect a raucous environment as the Illini get their third win in a row.
Big Ten Free Pick: Illinois Fighting Illini -6