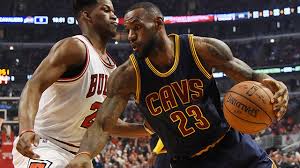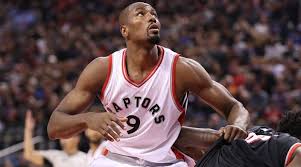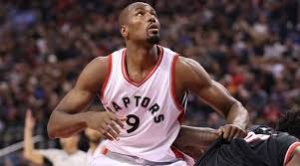 The Cleveland Cavaliers (26-14 Overall, 11-10 Away), who are first in the Central Division and third in the Eastern Conference, will be at the Toronto Raptors (28-11 Overall, 14-2 Home), who are second in the Atlantic Division and second in the East, tonight at 8:00 p.m. E.T. Our Cleveland plays Toronto 2018 NBA free pick offers the Raptors at -3.0 and the over/under at 219.5. The Cavs have struggled on the road as of late, losing three of their four most recent away games. The Raptors had run off five straight wins until they lost to the Miami Heat 90-89 on Jan. 9. Fatigue may have been a factor, as the night prior to that loss Toronto beat the Brooklyn Nets 114-113 in OT.
Cleveland and Toronto Matchup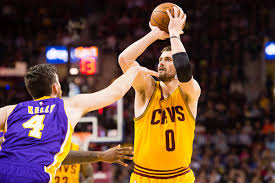 At +7.7, The Raptors have the best PF/PA in the Eastern Conference, while Cleveland's is at an even +2.0. Toronto is scoring on average 111.5 PPG and holding opponents to 103.8 PPG. And while the Cavaliers are close to Toronto in terms of PF at 110.2, they are deficient when it comes to PA, allowing on average 108.2 PPG. Although rebounding, field goal percentage, and assists are fairly even between these two clubs, the Raptors do excel when it comes to blocked shots, averaging 6.1 per game while the Cavs have been good for 3.8.
SF LeBron James (27.2 PPG, 8.2 RPG,9.0 APG) is still a workhorse and superstar. He's the leader of this team, but it's tough for him to win games from coast to coast on his own. He's averaging a hefty 37.0 minutes per game. James is hitting 39% of his threes and 56% from the field. PF Kevin Love (19.4 PPG, 9.6 RPG, 46 FG%) is an able three-point man, hitting 41%, and he's also upfront tough. These days the Cavs have issues in the backcourt, and they are searching for consistency.
PG Kyle Lowry is listed as day-to-day and is not expected to play in this contest. If he does not play point for the Raptors tonight, look for Delon Wright to get some extra minutes on the court. He's a 51% shooter and is good on 36% of his threes. Along with being an able shot, SG DeMar DeRozan (25.3 PPG, 4.3 RPG, 5.0 APG) is also a fine assist-man. Guys with fine offensive and defensive chops include PF Serge Ibaka and centers Jakob Poeltl and Lucas Nogueira. Together they are averaging four blocks per game.
Other Factors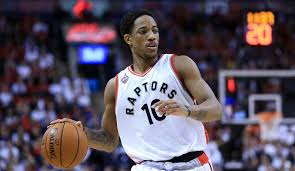 For the Cavaliers SG Iman Shumpert and PG Derrick Rose are both out and although Isiah Thomas was finally able to play for the Cavs this past week, he was tossed from the Minnesota game due to a second flagrant foul. As noted, for the Raptors, Lowry is day-to-day.
The Cavs are at the end of a road trip where they have certainly struggled and their defense has failed them. Toronto is an excellent home team and should be primed for tonight's game after dropping their last contest by one point to Miami.
Our Cleveland Plays Toronto 2018 NBA Free Pick
There are a few reasons why we like Toronto in this game, including the three-point spread, the Raptor's home record, and the team's defense. Cleveland has been a tad disorganized on this road trip. Our Cleveland plays Toronto 2018 NBA free pick is the Raptors at -3.0. We are also going with the over at 219.5.
Summary Cavaliers and Raptors Picks- Toronto at -3.0 and over 219.5