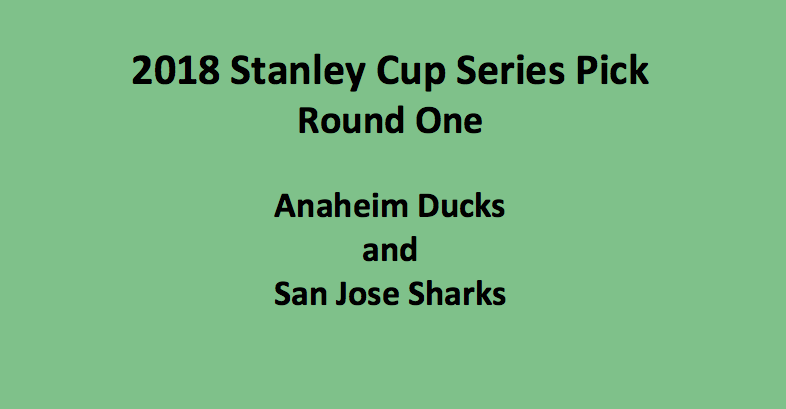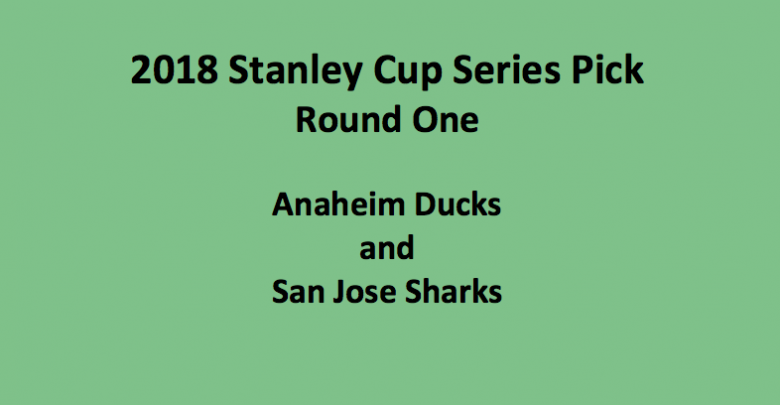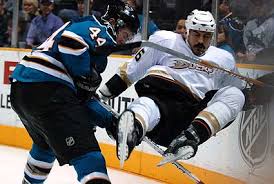 The number two and number three teams in the Pacific Division of the Western Conference will meet in round one of the Stanley Cup Playoffs. The Anaheim Ducks finished with 101 points this season, while the San Jose Sharks ended the 2017-18 season with 100. Overall, both teams have good defenses, with Anaheim maintaining a bit of an edge. The Sharks put a better offense on the ice. Although neither is stellar. Our Anaheim plays San Jose 2018 Stanley Cup series pick has the Ducks favored in this one. Here's how we see this series unfolding.
Goaltending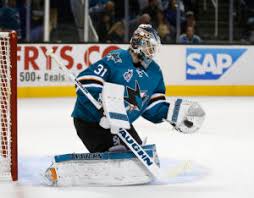 The Sharks come to this series riding goalie John Gibson's career-high win mark of 31. In 60 games, he posted a 2.43 goals-against average. Goalie Ryan Miller had an overall mark of 12-6-6 and recorded a goals-against average of 2.35. We expect San Jose to go with Gibson in net, but Miller has solid postseason experience, as he has posted 28 career playoff victories.
Although Shark goalie Martin Jones recorded a career-worst 2.55 GAA, he did manage 30 wins for the third time in three seasons. Aaron Dell played his second NHL season this year and notched 15 wins. Dell has no Stanley Cup playoff experience.
Anaheim Offense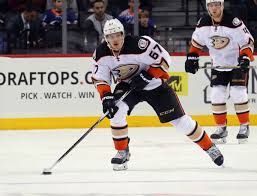 The Ducks were ranked 23rd on the power play at 17.8% and 18th in goals per game at 2.8. Two centers offer some good chops on offense as Richard Rakell and Ryan Getzlaf have accumulated 69 and 61 points respectively. Rakell leads the team in goals with 34 and Getzlaf leads in assists with 50. Getzlaf is +20. He did miss 19 games between late October and mid-December due to facial surgery. His 11 goals over 56 games was a career-low. In 121 postseason contests, he has 37 goals and 81 assists.
Anaheim also managed to get 20 goals this season from winger Ondrej Kase. They also saw 20 from center Adam Henrique. He came from the New Jersey Devils to the Ducks in a late November trade
San Jose Offense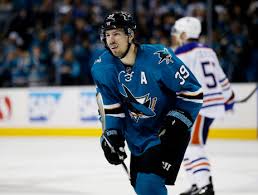 This team was 13th in average goals scored with 3.0 and 15th on the power play with a 20.7% success rate. Winger Logan Couture leads the team in goals with 34 and has made 27 assists, while wing Joe Pavelski has 44 assists and 22 goals. Couture has 10 power play goals and 11 power play assistants. Norris Trophy winner Brent Burns, a defenseman, who had slow start as he made just seven assists in his first 19 games — leads the team with 67 points.
Sharks winger Evander Kane will make his postseason debut. Over 17 games, he has nine goals and five assists. He was acquired in February from the Buffalo Sabres. The Kane Atlanta Thrashers made him the fourth overall pick in the 2009.
Defense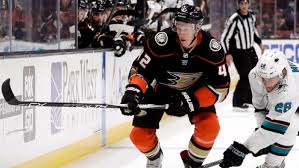 Our Anaheim plays San Jose 2018 Stanley Cup series pick sees these two teams as being close defensively. The Ducks were third in goals-against per game at 2.5. They were also fifth on the penalty kill at 83.2%. For the Ducks, defenseman Josh Manson brings a +/- of plus 34 to the ice, while making 30 assists and recording on average 20:21 ATOI. On defense Brandon Montou and Hampus Lindholm are both at +16, while Montou has 24 assists and Lindholm 23.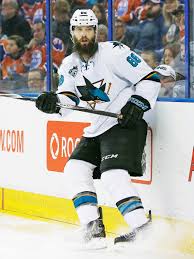 The Sharks were ninth overall on goal against at 2.8 and second on the penalty kill at 84.8%. Although defenseman Brent Burns topped the club in points with 67 and assists, with 55, he was also -16. He's a workhorse, topping the team in average time on the ice at 25:15. On defense, Marc-Edouard Vlasic is +9 and he's got 32 points including 21 assists. Justin Braun is putting in on average 21:20 on the ice while putting up 32 points and a +/- of plus-seven. The Shark D could shut down, or at least slow down, the Anaheim offense.
Anaheim Plays San Jose 2018 Stanley Cup Series Pick
The Ducks went on a 10-1-1 run at the end of the season to sneak past the Sharks. San Jose faltered at the end of the year, going 1-4-1. In the regular season, San Jose was 3-0-1 against Anaheim. Three of those games went to a shootout. We expect this to be a very close series. See our Anaheim plays San Jose 2018 Stanley Cup series pick below.
Prediction
San Jose Sharks (+110) over the Anaheim Ducks (-140) in seven games