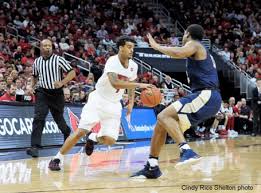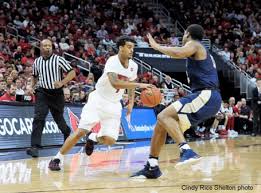 The Clemson Tigers (11-6 Overall, 1-4 ACC) visit the #12 Louisville Cardinals (15-3 Overall, 3-2 ACC) for a 9 p.m. ET game. The Tigers, who have lost four straight ACC games, are desperate for a conference win. Louisville, who are presently at -7.0, will play Clemson without their star guard Quentin Snider. Our Clemson plays Louisville college basketball free pick sees the possibility of an upset. But will it happen?
The Clemson Tigers have struggled against nationally ranked teams, going 0-3. However, their last two games against ranked teams, both ACC opponents, were close. On Jan. 7, they lost to #23 Notre Dame 75-70, and on Jan. 14, the Tigers were beaten by #19 Virginia 77-73. The Tigers also lost to North Carolina 89-86 in OT on Jan. 3 and to Georgia Tech 75-63 on Jan. 12. Their last win was 73-68 against Wake Forest on Dec. 31.
The Cardinals, who are 4-1 for their last five, have had some big wins. Wins include beating #6 Kentucky 73-70, #16 Indiana 77-62, and, most recently, #7 Duke 78-69. Recently, Louisville also took down Georgia Tech 65-50 and Pittsburgh 85-80. They lost to #23 Notre Dame 77-70 on Jan. 4.
Clemson Tigers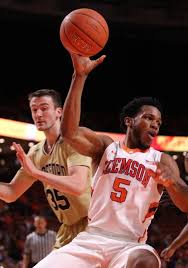 Forward Jaron Blossomgame (18.4 PPG, 6.0 RPG, 52 FG%) is the team's top point scorer and rebounder. Forward Donte Graham (91. PPG, 5.2 RPG, 39 FG%) is also a top performer up front. Senior guard Avry Holmes (11.3 PPG, 40 FG%, 39 3PT%) is a dead-on shooter and sophomore guard Marcquise Reed (9.7 PPG, 43 FG%, 45 3PT%) offers stellar shooting chops. Guard Shelton Mitchell (8.4 PPG, 3.3 APG, 42 FG%) brings good playmaking skills and a 39% success rate on threes.
The Tigers are a disciplined team that's third in the nation in team fouls. They offer a decent defense, which is allowing 67.8 PPG. They are scoring on average 76.6 PPG. Their field goal and penalty shooting are both better than those of the Cardinals. On free throws, they're a good five percentage points better than Louisville.
#12 Louisville Cardinals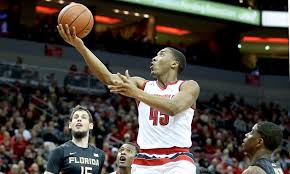 With star guard Snider (12.1 PPG, 4.0 APG, 37 FG%), the Cardinals will look to freshman guard Ryan McMahon (2.1 PPG, 32 FG%, 36 3PT%) to start. Various others will back him up, including senior Tony Hicks (3.0 PPG, 35 FG%). Top point scorer, Donovan Mitchell (13.6 PPG, 5.1 RPG, 38 FG%) controls the boards. The Cardinals are rich in the frontcourt and will utilize Deng Adel (10.4 PPG, 4.3 RPG, 37 FG%), Jaylen Johnson (8.0 PPG, 6.5 RPG, 60 FG%), and Ray Spalding (6.9 PPG, 5.6 RPG, 64 FG%).
Expect the Cardinals to dominate the boards. They're taking down six more rebounds per game than Clemson. They're also blocking an average of 6.6 SPG and holding teams to 62.3 PPG. Louisville is averaging 75.8 PPG.
Clemson Plays Louisville College Basketball Free Pick
There are a few factors that favor the Tigers covering. The first is the absence of starting guard Snider and the lack of quality backup in that area. Also, Louisville is averaging 19.7 fouls per game, while Clemson is averaging just 14.6 fouls. The Tigers are a better free throw shooting team.
Finally, Clemson has done a good job of staying close against various ranked teams. That's why in our Clemson plays Louisville college basketball free pick we're taking the Tigers at +7.5.
Clemson Plays Louisville College Basketball Free Pick: Clemson +7.5