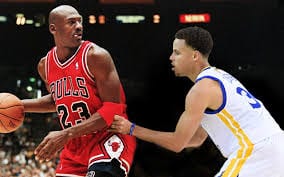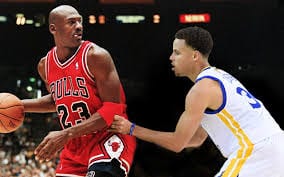 In our Chicago plays Golden State NBA free pick, the Bulls travel to California without SF Jimmy Butler. The Warriors will be without center Zaza Pachulia and PF David West. Still, Golden State is loaded with scoring potential and a decent defense. The home team is favored in this one by 16.5 points.
Chicago (26-26 Overall, 11-15 Away) is seventh in the NBA East and have gone 3-2 for their last five and 5-5 for their last 10. The team's last three wins were against Philadelphia 121-108 on Jan. 29, Oklahoma City 128-100 on Feb. 1, and Sacramento 112-107 on Feb. 6. The Bulls last lost on Feb. 3 to Houston 121-117 in OT. This is their fourth road game in eight days.
The Warriors (43-8 Overall, 22-3 Home) were surprised by Sacramento, losing 109-106 on Feb. 4. That was their last game, which means they come to this contest rested. Prior to that loss, they ran off five straight wins, beating the Hornets, Clippers, Trail Blazers, Hornets and Clippers.
Chicago Bulls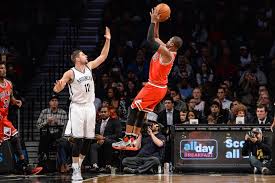 Without Butler, the Bulls will be missing a guy who's averaging 24.6 PPG, 6.5 RPG, and 4.8 APG. SG Dwayne Wade (19.1 PPG, 4.5 RPG, 3.9 APG), who is listed as questionable will likely play, as will PF Christiano Felicio (4.6 PPG, 4.9 RPG) who is also questionable. The team's third top scorer, PF Taj Gibson (11.7 PPG, 7.0 RPG, 52 FG%), has a keen shot and a solid inside game. SF Doug McDermott (9.9 PPG, 3.1 RPG, 44 FG%) should see a lot of action. He's hitting 37% of his threes. Center Robin Lopez (9.6 PPG, 6.9 RPG, 50 FG%) is blocking 1.62 shots per game.
Golden State Warriors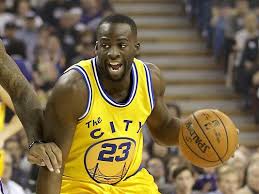 The Warriors come to this game loaded with scoring potential. In the frontcourt, SF Kevin Durant (25.8 PPG, 8.4 RPG, 4.8 APG) and PF Draymond Green (10.5 PPG, 8.4 RPG, 7.4 APG) are top players on offense and defense. Together they are averaging more than three steals and three blocks per game. Center JaVale McGee (5.8 PPG, 2.7 RPG, 68 FG%) will see extra action with Pachulia out. In the backcourt, PG Stephen Curry (25.6 PPG, 4.3 RPG, 6.4 APG) and SG Klay Thompson (21.4 PPG, 46 FG%, 40 3PT%) deliver a one-two punch on offense.
Chicago Plays Golden State NBA Free Pick
The Warriors dominate Chicago in most areas. Golden State is averaging 118.2 PPG, has an offensive efficiency mark of 113.8 and defensive average at 101.4. On the other hand, the Bulls are averaging 102.6 PPG, have an OEFF grade of 104.7 and a DEFF mark of 104.6. The Warriors are also better on field goals by five percentage points, on threes by seven and on twos by five-and-a-half.
Our Chicago plays Golden State NBA free pick is the Warriors at -16.5.
Chicago Plays Golden State NBA Free Pick: Golden State -16.5