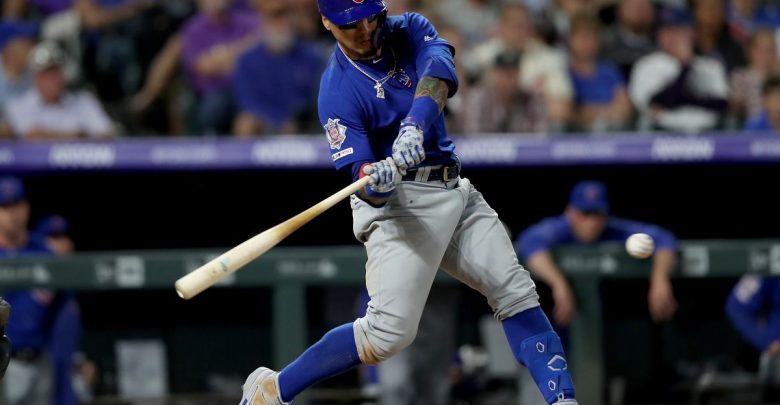 The two teams that have represented the National League in the last three World Series finish up a four-game series on Sunday night. The Chicago Cubs are coming off a come-from-behind win in the ninth inning on Saturday night, with Anthony Rizzo hitting a two-run home run off Los Angeles Dodgers closer Kenley Jansen for a 2-1 victory.
The win put the Cubs in a tie atop the National League Central with the Milwaukee Brewers entering tonight's contest. Los Angeles comes into the game with a still comfortable 9.5-game lead over both Colorado and Arizona in the National League West. The Dodgers will look to bounce back in the finale by sending possibly the best pitcher in baseball to the mound. Hyun-Jin Ryu will get the start against Chicago starter Jose Quintana.
The moneyline for this contest has the Chicago Cubs +155 and the Los Angeles Dodgers -170. The over/under for the game has been set at 8.
Struggling For A Win
As good as the Cubs have been this season, Quintana has had his troubles getting a win, last recording one on May 5. The left-hander has dropped five straight decisions and currently sits at 4-6 with a 3.89 ERA. He has 69 strikeouts and 24 walks in 78 2/3 innings of work. His last outing wasn't good, as he went just 4 2/3 innings, giving up three earned runs on five hits and four walks in a loss at Colorado.
The Chicago offense has been hot and cold this season, scoring 10 runs one day — Thursday against Colorado — and just eight runs in the three games of this series. Once the Cubs get going, though, they can be a force to be reckoned with. Rizzo leads the team with 19 home runs and 51 RBI, with Javier Baez just behind him in both categories with 17 homers and 46 RBI. Throw those two in the lineup with Kris Bryant (15 homers), Kyle Schwarber (15), Willson Contreras (13) and Jason Heyward (10), and there could be some fireworks.
Simply The Best
When your "bad" outing is a six-inning start in which you give up one earned run, strike out six and walk none, you've set yourself a pretty high standard. That's the case with Ryu, who comes into this contest 9-1 on the season with a league-best 1.36 ERA. Ryu has 77 strikeouts and has walked just five batters in 86 innings of work. He'll have his work cut out for him with the Cubs, but if he can avoid walks as he usually does, he'll minimize the effect of any big hits.
The Dodgers' offense was slowed down by former teammate Yu Darvish on Saturday night, which gave Los Angeles its fifth loss in nine games, a major slump by this team's standards. Still, this lineup is powerful, led by National League MVP candidate Cody Bellinger, who leads the team in batting average (.355), home runs (22), RBI (57) and runs scored (53). Max Muncy is another power source for the Dodgers, hitting .279 on the season with 16 home runs and 43 RBI.
Dodgers Win Series
Facing Ryu at any time is a difficult proposition, but having to see him on the mound after he had an off outing and following a Dodgers loss is even more difficult. The Cubs' bats will have trouble against the left-hander, and Los Angeles will get things back on track in the series finale. I'm putting my money on the Dodgers -170.