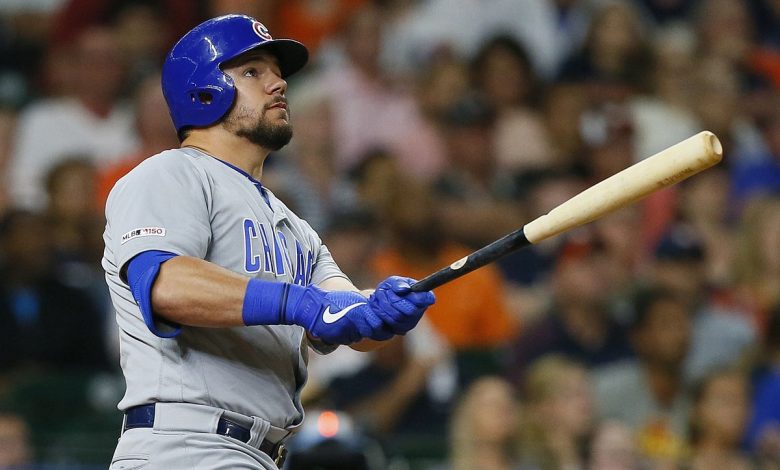 Expect the public to hammer Chicago in August 14th Brewers at Cubs betting. David Ross' team is 13-3 with the best winning percentage in baseball, but listed at just -105 tonight. Milwaukee, who is 7-10 and in a two game losing streak, is -115.
Do those odds mean Craig Counsell and company have the pitching edge on Friday night? The game is at Wrigley Field, where Chicago is 8-1 on the season. Oddsmakers must like something when Milwaukee's Brandon Woodruff (1-1, 2.59) faces Tyler Chatwood (2-1, 5.40).
Brewers Lean to Woodruff
Milwaukee seems to be slumping a  bit having lost 3 of 4. This is a team with postseason aspirations, but who have started under .500 and are already 6.5 GB from Chicago. The Brewers have scored just 2 runs in each of the three defeats and have been held to three or less in 6 of the last 10.
The Milwaukee bats might not see much of an offensive resurrection in August 14th Brewers at Cubs betting against Chatwood. The Brewers are hitting just .238 as a team vs. the right-hander and have just two extra-base hits in 48 total PA. Christian Yelich is 4-15 (.267) with 7 K's vs. the Chicago starter.
Friday's total is 8, does that mean Woodruff is able to handle the Cubs' bats. The right-hander has allowed 2ER or less in all four of his starts this season. That includes 5.0 IP of 2ER ball in his first start of the season on July 24th. Woodruff made one start vs. Chicago last season, allowing 4 ER in 4.0 IP.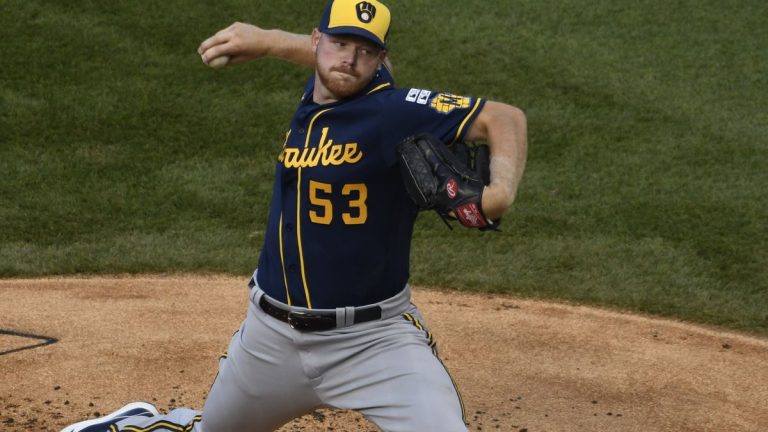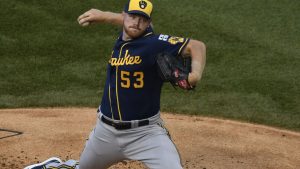 Cubs Took Series Opener
Chicago took 2 of 3 from Milwaukee to restart the regular season back at the end of July. One of those victories came 9-1 on a Chatwood gem as he hurled 6.0 innings of 3-hit ball with 8 K's. The Cubs picked up on those winning ways in Thursday's 4-2 victory powered by a Kyle Schwarber home run.
Ian Happ has the Cubs only HR vs. Woodruff, and in fact Chicago is hitting just .211 collectively vs. the Milwaukee starter.  The Cubs also likely won't have Kris Bryant (wrist) for Friday's game. Chicago has shown nice depth on offense though as their 5.19 runs/game are 7th in MLB.
The big question mark for August 14th Brewers at Cubs betting is Chatwood. That wouldn't have been the case before his last outing, but 8 ER allowed in 2.1 IP at Kansas City is pretty shaky. The good news for Chicago backers is that Chatwood is 2-0 with a 0.71 ERA in two starts at Wrigley Field this season. He also had a 1.26 ERA in six appearances vs. Milwaukee last season.
August 14th Brewers at Cubs Betting Pick
This game is shaping up to be a pitcher's duel and a 7MPH wind blowing in from left only fuels that notion. Chatwood might just be like Kyle Hendricks in that he's a completely different pitcher at home. Milwaukee's struggling offense wont' get much Friday night, but the Cubs might not either.
PIck: Under 8