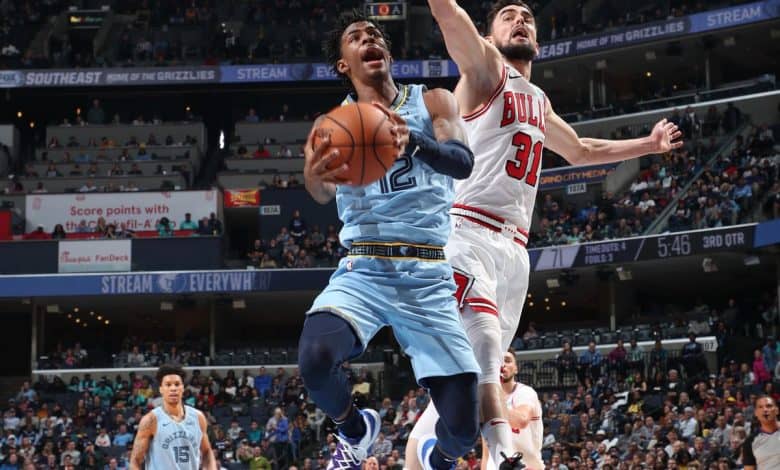 Following a loss to the lowly Timberwolves on Sunday, Chicago will not have to wait very long to try and bounce back. They'll face off with a Grizzlies team that fell to the Pacers on Sunday night, despite a 30-20 performance from Jonas Valanciunas. Both teams are currently in the play-in mix in their respective conference and could badly use this victory.
Things have just not come together for the Bulls as we all expected it to following the trade deadline. Nikola Vucevic has not turned them into a winner, but it seems perhaps a team that is now soft on the interior. To compensate adding him, they moved Thad Young into the starting lineup ahead of Lauri Markkanen, a surprising demotion for the once-promising forward. GET ZACH LAVINE SOME HELP!
Memphis, on the other hand, is pretty much just taking things in stride. Jaren Jackson Jr. is still yet to play in 2020-21, but the team is looking pretty good in his absence. It stinks that all three of his NBA seasons have now been negatively impacted by injury, but at just 21 years of age, he has plenty of time to prove that he belongs in the league and that his health doesn't mean he isn't a trustworthy player.
Odds: The Grizzlies are favored, to nobody's surprise. MEM -2.5. The over/under is set at 229 points.
Bulls Try to Snap Out of Funk
22-30 is very much a disappointment for the Chicago Bulls. They have a superstar in LaVine, and now an All-Star mate with him in Vucevic. They have a gem in Patrick Williams that has only gotten better as his rookie season has gone along. But there are still some holes on this roster, and they are going to have to decide if LaVine is their point guard or if they should bring in a better one.
Billy Donovan has been doing a nice job and is setting smart rotations. Daniel Theis' value will be realized when they start going against more physical teams. Al-Farouq Aminu should be getting minutes ahead of Troy Brown but is finding himself glued to the bench most nights. That's got to sting, given the type of impact player he has been his entire career.
Grizzlies Seeking Home Victory
Bettors will have a hard time just flocking to Memphis in this one, considering that Zach LaVine is two games removed from dropping 50. But Valanciunas had 34 points and 22 rebounds against Indiana and is ready to follow it up with another dynamite effort. He's a tremendous big man that really doesn't get enough respect from the rest of the league.
Ja Morant has had his ups and downs but has been having a dominant sophomore season. Memphis is actually the second-youngest team in the NBA. So as they win all the games they do, keep in mind that they do it with a startling lack of veteran presences.
Grizzlies Get the Dub
Sorry Bulls, but 22-31 will be your record when this game concludes. JV and Kyle Anderson are about to go off.
FREE PLAY: MEM -2.5
OVER/UNDER: OVER 229 POINTS