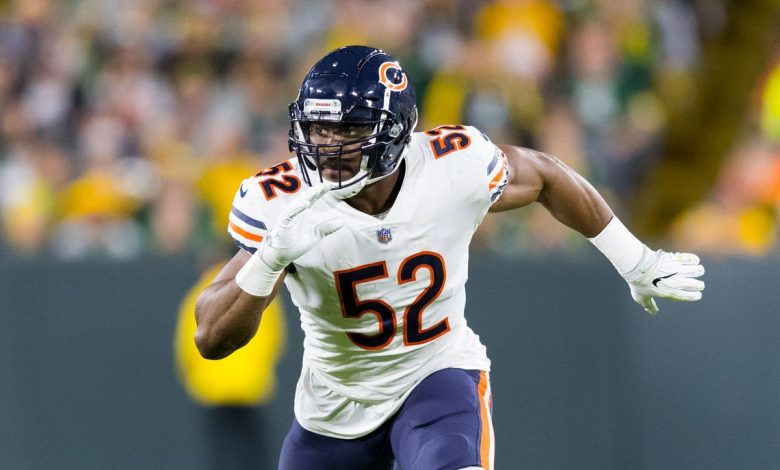 The annual Thanksgiving Day game hosted by the Detroit Lions will have an NFC North flavor to it again this season, as the Lions take on the Chicago Bears. Both teams have struggled this season, though the Bears have been playing a bit better lately, winning two of its last three, including a victory over the Lions three games ago.
Detroit comes in having lost four straight, all but one of them without starting quarterback Matthew Stafford, who has been out with broken bones in his back the last three weeks. His backup, Jeff Driskel, hasn't played bad, but he might not even be in this one, as he's day-to-day with a hamstring injury, leaving undrafted rookie David Blough as the team's only signal-caller.
The moneyline for this contest has the Chicago Bears -190 and the Detroit Lions +170. Chicago is favored by 3.5 points on the road, while the over/under for the game has been set at 38.
Still A Struggle
Even with two wins in its last two games, Chicago hasn't exactly been lighting up the scoreboard, averaging just 17.1 points per game. Quarterback Mitch Trubisky has had his troubles, throwing for just 1,858 yards and 10 touchdowns to go with six interceptions this season and averaging just 5.8 yards per pass attempt. Without a threat of downfield passes, defenses have been able to stack up against the Chicago running game, which is averaging just 78.5 yards per game this season.
Defensively, Chicago remains one of the best in the league, though it's not quite up to the lofty standards set by last year's team. Still, the Bears do allow just 17.1 points per game, with teams managing just 96.8 yards per game on the ground. Linebacker Khalil Mack leads the Bears with 6.5 sacks, while Roquan Smith has been a force, pacing the team with 83 tackles.
Next Man Up
The Lions' offense has been beset with injuries in recent weeks, from leading rusher Kerryon Johnson being lost for the season a month ago, to Stafford's troubles, to Driskel, wide receiver Marvin Hall and tight end T.J. Hockenson all being questionable for Thursday. Assuming Driskel is able to play, he'll be handing it off to Bo Scarbrough, who has played just two games but is leading the team in rushing yards per game with 76.5.
Coach Matt Patricia's defense has struggled throughout the season, ranking 29th in the NFL in yards allowed per game (396.2) and tying for 25th in the league with 26.5 points allowed per game. The team's leading tackler, safety Tracy Walker (62 tackles), missed last week's game and is questionable for this one. The Lions will try to stack up against the Chicago running game to force Trubisky to make plays in the passing game, though he did have three touchdown passes against Detroit in their first meeting this year.
Bears Squeak Out An Ugly Win
This game could very well be full of short drives and punts, as neither offense has been very good of late. Chicago's defense will likely limit whoever is throwing the ball for Detroit, while Trubisky could have some trouble in the spotlight yet again. Look for the Bears' defense to come up with a couple of turnovers that end up being the difference in this one. I'm taking Chicago -3.5 to win.