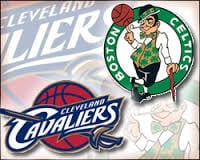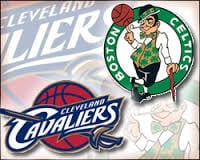 The Cleveland Cavaliers, who are ahead in this series three games to one, will try to finish off the Boston Celtics tonight when the two teams tip off at 8:30 a.m. at the Boston Garden. The Cavs come to this game healthy and focused while the Celts are without their key man Isaiah Thomas. Although the Celtics did cover in the last game, they did lose the contest. The final score was Cleveland 112 and Boston 99 with the spread at 15 points. For this Cavaliers play Celtics NBA East Finals free pick, Cleveland is a 10-point favorite at -107 and Boston is at +107, while the over/under stands at 216 and -107.
Important Factors in Game Five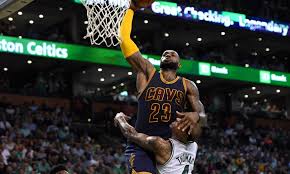 As everyone knows, Boston's Isaiah Thomas is out for the duration. Also injured and day-to-day for Boston are front men Amir Johnson, Jaylen Brown, and Jae Crowder, SF. Center Al Horford and SG Marcus Smart offer solid offensive and defensive chops. But don't expect that to be enough.
We expect LeBron James to be on a mission tonight. That mission is to finish off this series once and for all. He wants to get onto the finals against the Golden State Warriors. Of course, it won't be all James. This is a deep team with plenty of quality scorers, and they are healthy. Boston does have home court, but don't expect much from that fact tonight.
Five Keys to the Game
Home court for Boston might generate some energy
Horford, Smart, Bradley and Olynyk need to all go all-out
James has to stay focused on the W
Other Cavs need to contribute
Celts must contain early lead by Cleveland, as it will only grow in second half
Cavaliers Play Celtics NBA East Finals Free Pick
We really believe that this is it for Boston. Look for a big statement-win by Cleveland. With that said, our Cavaliers play Celtics NBA East Finals free pick is Cleveland at -10.0. We're going with under 216.
Cavaliers Play Celtics NBA East Finals Free Pick: Cleveland at -10.0 and under 216