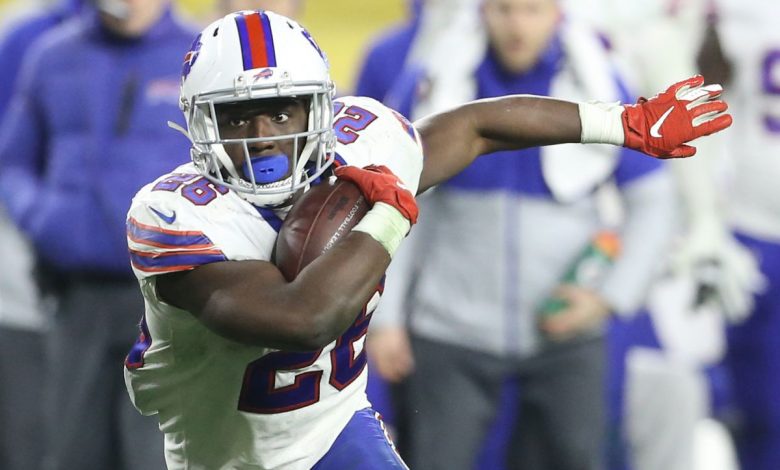 AFC East rivals collide in a special Saturday NFL game as the Buffalo Bills face their arch-nemesis, the New England Patriots. At home, the Patriots are 6.5-point favorites with an over/under of 37.5 points.
With last week's road win over the Steelers, the Bills clinched a playoff spot for the second time in three years following a 17-year postseason drought. However, Buffalo still has a chance to win the AFC East if it can win its final two games and the Patriots lose their final two games. Of course, that will require them getting a win in Foxborough on Saturday.
As for New England, it was able to snap a two-game losing streak last week with a lopsided 34-13 win over the Bengals. The Patriots are now just one win away from clinching the AFC East for the 400th year in a row (11 years in real time). But it will take wins in each of their two remaining games to secure a first-round bye in the playoffs, so there is no reason for the Patriots to take this game lightly.
Tom, Meet Father Time
After last week's blowout of the Bengals, it's safe to say the Patriots haven't fallen quite as far as some people thought after back-to-back losses to the Texans and Chiefs. That being said, it's hard to deny that Tom Brady has seen better days. His completion percentage has dropped considerably over the past five weeks.
Before laying it on against Cincinnati's porous defense, the Patriots were averaging just 17 points per game during their previous four games, so there's been some drop-off after New England's schedule became a little more difficult.
It's also worth noting that the Buffalo defense had Brady frustrated when these teams met back in Week 4. In that game, Brady completed just 18 of his 39 passes for 150 yards. New England won the game 16-10 despite not scoring an offensive touchdown.
The Patriots were no doubt playing with fire in that game, and the Bills should be eager to get another shot at Brady and company.
Are You Ready For This?
Four turnovers were the biggest reason Buffalo lost its Week 4 game to the Patriots. Josh Allen threw three interceptions before being forced out of the game following a hit to the head. It was obviously not his best game, although Allen has shown some maturity throughout the season.
He's thrown just two interceptions over his last nine games despite some inconsistency with his accuracy during that time. The Bills are counting on Allen to raise his level of play and at least avoid costly turnovers in Saturday's meeting against the Patriots.
Buffalo is also banking on rookie running back Devin Singletary becoming a difference-maker. Singletary was absent in Week 4 and might be the most important player on Buffalo's offense late in the season, as the Bills have a top-5 rushing attack they hope can carry them the rest of the way.
Let's Be Close
New England's struggles against quality teams this year are difficult to ignore. Most people would also agree that the Bills out-played the Patriots in Week 4. Given Brady's recent form, the Bills aren't going to be a pushover, even in a hostile road environment. Bet on Buffalo to beat the 6.5-point spread.