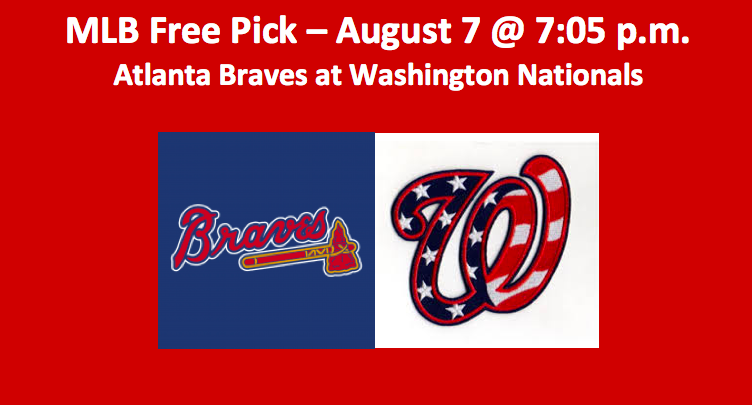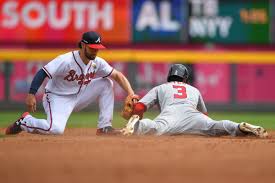 The Atlanta Braves (60-49 Overall, 32-26 Away) meet the Washington Nationals (58-54 Overall, 29-26 Home) tonight at 7:05 p.m. E.T. for the second game of a four-game series. The Braves have won six-of-ten, while the Nationals, who took last night's game 8-3, have gone seven-of-ten. The Nats have won the last two in the series and taken six games total in the series, while the Braves have beaten Washington seven times this season. Atlanta is 1.5 games behind the East division-leading Philadelphia Phillies and two games away from a wild card, while Washington is five out of first and seven away from a wild card. Our Braves play Nationals Aug 7 MLB pick offers Atlanta at +185 and Washington at -195. The over, at 7.5, is -125, while the under is at +105. Atlanta with the run line at +1.5 is -128, while Washington at -1.5 is +118.
Pitching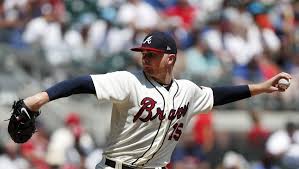 Lefty Sean Newcomb (10-5 W/L, 3.23 ERA, 1.20 WHIP) starts for Atlanta. Although Newcomb is 2-3 in July, he finished strong with two wins. In the three games previous to those wins, he pitched 12 innings and gave up 13 runs on 14 hits, including four homers. In his last two games, both wins, he went a total of 14.2 innings, allowing just two runs on five hits. He's faced the Nats twice this season. The first one, an 8-1 loss, was on Apr 2. He lasted four innings, giving up six runs on five hits. In May, when he went 5-0, he beat Washington on May 31. He pitched seven innings giving up two runs on four hits.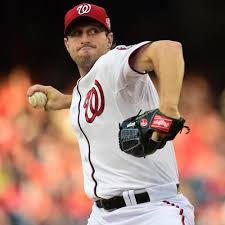 Righty Max Scherzer (15-5 W/L, 2.33 ERA, 0.91 WHIP) gets the nod. He was 4-1 in July. He beat Atlanta July 22, giving up two runs on eight hits over six innings. In Apr, he went 1-1 against the Braves. Scherzer tops the league in strikeouts (210) and wins and is second in ERA. He had a tough June, when he went 1-3, but had a solid May, going 4-0 over six starts.
Hitting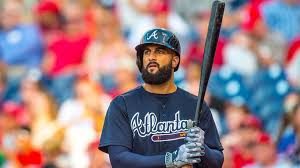 For the Braves, right fielder Nick Markakis leads the team in batting average (.321), hits (137), and is second in doubles (32). Freddie Freeman, who is batting .315, leads the team in RBI (69) and OBP (.396). Ozzie Adams is tops in homers with 20 and doubles with 32.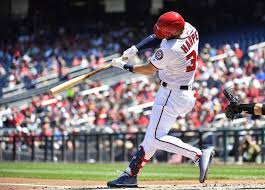 Although Bryce Harper is batting just .236 for the Nationals, he's tops in homers (27) and RBI (70). Anthony Rendon has 28 doubles and a .287 average, both of which are team-bests, as well as 56 RBI. Trea Turner has 122 hits and is batting .271.
Our Braves Play Nationals Aug 7 MLB Pick
Scherzer is the best, while Newcomb is pretty darn good. Scherzer has gotten good run support in winds. Newcomb 's run support has been spotty. We expect a pitcher's duel. We're taking the under at 7.5. We are also going with Washington and run line (-1.5) at +118. That's our Braves play Nationals Aug 7 MLB pick.
Summary Atlanta at Washington Picks: Washington at +118 (-1.5) and under 7.5 (+105)