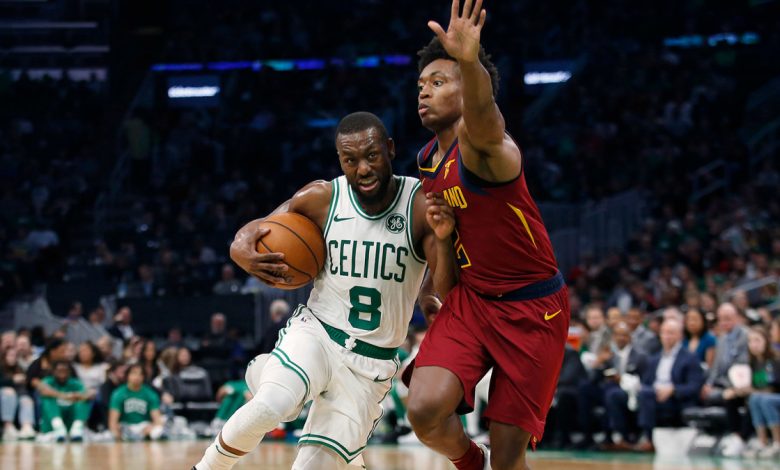 A pair of Eastern Conference contenders that made plenty of personnel changes in the offseason square off on Wednesday when the Philadelphia 76ers host the Boston Celtics. Both teams are looking to take the next step towards the NBA Finals after Boston went out in the first round and Philadelphia in the conference semifinals a season ago.
Players like Kyrie Irving, JJ Redick and Jimmy Butler won't be a part of this rivalry anymore after moving on in the offseason. And one player has switched jerseys, as Al Horford left the Celtics as a free agent over the summer, signing a deal with the 76ers to form quite a duo with Joel Embiid up front for Philadelphia.
The moneyline for this contest has the Boston Celtics +210 and the Philadelphia 76ers -250. Philadelphia is a six-point favorite at home, while the over/under for the game has been set at 214.
New Leader
Irving had worn out his welcome a bit in Boston, especially with a lackluster effort in the Celtics' playoff loss to Milwaukee. Enter Kemba Walker, an eight-year veteran who has spent his entire career with Charlotte and is coming off a career year, setting new personal standards with 25.6 points and 5.9 assists per game. Thus far, he has blended well with Jaylen Brown (13.0 ppg) and Jayson Tatum (15.7 ppg), as they all played together over the summer with Team USA.
The biggest question early on for the Celtics will be the interior, where Horford was a sterling defender, and Aron Baynes provided solid minutes as well. Both are gone, leaving big shoes to fill for newcomer Enes Kanter and possibly Gordon Hayward at power forward. They'll be tested in this one by the big lineup of Philadelphia.
Solid Five
Philadelphia has been in flux for a little while, with Butler coming onto the team during the season last year as well as Tobias Harris in a separate trade. Now Butler is gone, but Harris is still around, able to grow into his role on the team entering his first full season in Philadelphia. There's no shortage of scoring options, with Embiid (27.5 ppg), Harris (18.2), Ben Simmons (16.9), Horford (13.6) and Josh Richardson (16.6) all coming off double-figure scoring seasons.
Richardson came over in the Butler sign-and-trade deal and will provide more athleticism at shooting guard than Redick did. This team should be able to guard pretty much anyone, and they have plenty of offensive firepower as well. The question is, will there be enough shots to keep everyone happy, and can Simmons finally become enough of an outside threat to force teams to respect his jump shot?
Philadelphia Wins A Close One
These two teams have a long history, though with the new faces in place, some of the recent rivalry is gone. Still, both teams feel like they have a legitimate shot at the Eastern Conference crown and will want to send an early message. Look for a physical battle that allows the 76ers to pull out the win, though Boston will keep it close. Because of the point spread, I'm taking Boston +6 to give the Sixers a tight game.