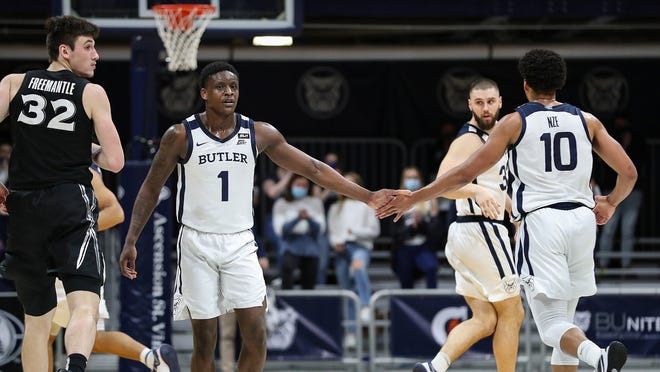 There's value on both teams in the March 10th Butler vs Xavier matchup as part of the Big East tournament's opening round – but that's just because they both could easily lose. The Musketeers are in a free fall, losing 5 of their last 7 at the most important time of the year.
Butler is no better however, as they only have two wins in their last seven games as well. The Bulldogs are also extremely banged up though, which is one of the major reasons why Xavier is such a lofty -6 point favorite in Wednesday night's game from the Madison Square Garden.
Too Many Injuries For Butler?
Everyone knows the Bulldogs have been tough this time of year in the past, but there may just be too many injuries to overcome in the March 10th Butler vs Xavier contest. Bryce Nze, the 3rd leading scorer is questionable with an ankle injury. 4th leading scorer Aaron Thompson is already gone with a shoulder injury and Bo Hodges is questionable with a calf injury. If they sit, that's 34ppg missing.
LaVall Jordan likes his chances with the guys he does have. Chuck Harris has gone for 20+ in consecutive games, including 29 vs. #17 Creighton on Saturday. Jair Bolden has a dozen-plus in three of the last four as well.
Can Butler win this one with defense, even while depleted? That was the approach in taking down then #8 Villanova (73-61) and Seton Hall (61-52) over the last three games. Those are a couple of top five teams in the Big East and Butler was at least a +7 point underdog in both. Those contests were in Indianapolis though, and the team is just 1-9 away from home this season.
Xavier Looks Good In This Series
Wednesday's meeting will be the third of the season between these two teams, with Xavier winning them both so far. Those include a 63-51 home win as -11 favorites and getting a 68-55 victory at Butler as +2 point dogs. That success would seem to give the Musketeers an edge here, but not the way Xavier has played lately.
What has gotten into Travis Steele's team? They were 11-2 at one time before taking a dive and ending the regular season 13-7. They ended the year with losses at Georgetown and at Marquette, both teams below them in the Big East standings. Luckily, Butler was the second worst team in the conference this season.
To be fair, Xavier did play just one game from January 10th to February 13th due to COVID restrictions. It's been since that 7-game startup that the Musketeers are just 2-5 over, although they did beat Butler as well as Creighton for those two victories.
Free March 10th Butler vs Xavier Pick
Xavier has had Butler's number this year. The Musketeers big problem has been getting back into groove since their month-long layoff. Xavier seems to 'get up' for games that count (the win over Creighton) and come tournament time these do-or-die contests are emotionally charged.
Xavier 76 – Butler 66
Free Pick: Xavier -6