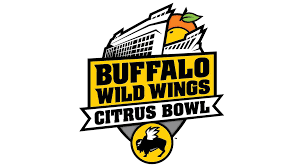 We're now in that part of bowl season where two nationally ranked teams are meet on the gridiron. Our 2016 Citrus Bowl free pick offers the #20 LSU Tigers and #13 Louisville Cardinals. After a 2-2 start, LSU head coach Les Miles was replaced with Ed Orgeron who guided the team to five wins and just two losses. A bowl win would be big here. They ended their season with back to back losses which dropped them from the top five to the second tire of the ranked. A win may get them up the ladder a bit.
For the LSU Tigers (7-4 Overall, 5-3 Southeastern Conference) it was a tough season, as they finished third in the SEC West Division. Midway through the season, they beat #22 Mississippi 38-21. The Tigers battled #1 Alabama mightily, losing 10-0 and the next week beat #25 Arkansas 38-10. The next week they endured a tough loss to #23 Florida 16-10. In their final game of the season, the Tigers enjoyed a 54-39 blowout win against Texas A&M.
The Louisville Cardinals (9-3 Overall, 7-1 Atlantic Coast Conference) finished second in the Atlantic Division behind #2 ranked Clemson. The Cardinals lost one conference game and that was to the then fifth-ranked Clemson 42-36. Out of conference losses to Houston 36-10 and Kentucky 41-38 really put a damped on the season.
#20 LSU Tigers
The Tigers are scoring on average 28.3 PPG. It's not a huge number of points, but when you have a stingy defense, you usually don't need a whole lot of scoring. This is a rush-based offense. Of their 39 touchdowns, 29 have been rushing. The Tigers have given up just 18 sacks.
LSU QB Danny Etling (60.0 COMP%, 9 TDs, 4 INTs) will pass minimally. Malachi Dupre (34 REC, 454 YDs, 13.4 AVG, 3 TDs) is the team's top receiver. Derrius Guice (157 ATT, 1,249 YDs, 8.0 AVG, 14 TDS) and Leonard Fournetteare (129 ATT, 842 YDs, 6.5 AVG, 8 TDs) are the primary weapons in the ground attack. However Fournetteare, who has dealt with injuries all season, will not play in the Citrus Bowl.
Opponents are scoring on average 16.4 PPG. They've scored just 16 TDs in total. The Tigers have 29 sacks, 68 TFL, and 9 INTs. Plus, they have 49 PD, 33 QB hurries, and 8 FF. Their turnover margin is even. They will be tested in this game, as the Cardinals have a massive offense. Then again, the Tigers held Alabama to just 10 points this season
#13 Louisville Cardinals
Averaging 45.3 PPG, the Louisville ground attack averaged almost seven yards per rush and pushed the football over the goal line 37 times. Plus, the Cardinals had 32 passing TDs. The O-line had a tough time controlling on-coming rushers, as teams sacked Louisville QBs 39 times this season.
QB Lamar Jackson (57.6 COMP%, 30 TDs, 9 INTs) is the dynamo for what is an impressive offense. Along with his passing chops. Jackson is also an impressive runner, averaging 6.6 YPA and scoring 21 rushing touchdowns on 234 carries and a total of 1,538 yards. There are three more rushers in the squad. They've totaled 15 TDs while averaging between 6.6 and 7.6 YPA. There are also three receivers with 35 or more catches each. James Quick is tops with 688 total yards. He has six scores while Cole Hikutini has scored eight times and made 49 receptions.
The Cardinals had a stout rush defense, allowing just 1,320 yards on the ground and six touchdowns. Teams averaged 2.99 YPA. The Cardinal D allowed 23.3 PPG. They've made 29 sacks, 84 TFL, and 14 INTs. Included in their stats are 12 FF, 39 PD, and 28 QB hurries. Their turnover margin is at minus seven. That's worrisome.
2016 Citrus Bowl Free Pick
It's true that LSU has one tough defense. But their offense is hampered and Louisville brings a lot of ways of scoring to this game. Our 2016 Citrus Bowl free pick takes the Cardinals at +3.0. We like the under at 60.0.
The 2016 Buffalo Wild Wings Citrus Bowl will be played at 11 a.m. ET on Saturday, Dec 31 at Camping World Stadium in Orlando, FL. It will be broadcast on ABC.
2016 Citrus Bowl Free Pick: Louisville at +3.0 and under 60.0