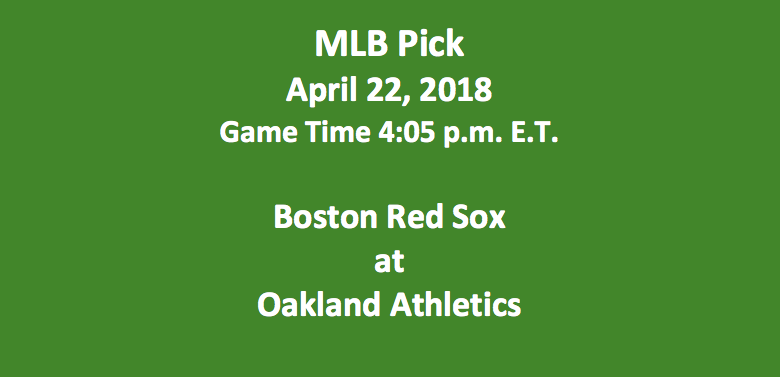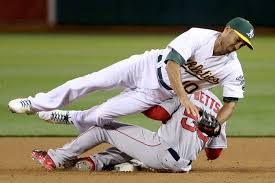 The Oakland Athletics (11-10) found one way to beat the very hot Boston Red Sox (17-3) last night, no-hit them. That's what A's starting pitch Sean Manaea did, as he earned his third victory with a 3-0 win. It starts all over again today, as our Boston plays Oakland 2018 MLB free pick has the Red Sox at -135, while the home team is at +129. The over/under for this game that has a 4:05 p.m. E.T. start is 10.0. With the runline, the Sox are at +123 (-1.5) and the Athletics at -122 (+1.5). Will Boston get back on track today? Thus far this season, they have not lost two straight.
Red Sox at Athletics Pitching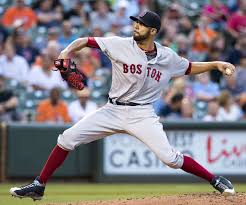 Lefty David Price (2-1 W/L, 2.25 ERA, 7.65 K/9) gets the start for the team from Beantown. He comes to this game with a 1.10 WHIP. The Sox have won three of his four starts. His last start was April 17 against the Angels where he went five innings, allowing one run on three hits while striking out six. In the start prior to that win, he lasted one inning versus the Yankees, as he gave up four runs on three hits. Boston lost that game 10-7. In relief, Matt Barnes has four holds and is averaging 11.25 K/9, while closer Craig Kimbrel has notched five saves while posting an ERA of 0.00 and averaging 11.25 K/9.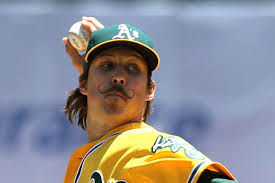 Daniel Mengden (2-2 W/L, 4.50 ERA, 6.75 K/9), a righty, will take the mound for the A's. After losing his first two starts of the season, Mengden has taken away two wins. In those two wins, he's gotten a lot of run support as Oakland has scored 24 runs. He won his last start against the White Sox, going eight innings and allowing one run on a solo homer. Ryan Butcher, who has four holds, brings a 1.93 ERA, while closer Blake Treinen has three saves, one loss, and a 0.87 ERA.
Offensive Matchups
Mookie Betts (.366 BA, 14 RBI, 6 HR) is a real threat, while three hitters have 15 or more RBI each. Betts OB% is at .459. The Sox have a lot of fine batters who are hitting .300 or higher. They have exceptionally live bats. The A's top hitter, Jed Lowrie, is batting .367. He has 33 hits, 23 RBI, and six homeruns. All of those stats are tops for the Athletics. Matt Chapman (.295 BA, 13 RBI, 5 HR), who has 11 walks, is putting up solid numbers, while three hitters have six doubles each.
Boston Plays Oakland 2018 MLB Free Pick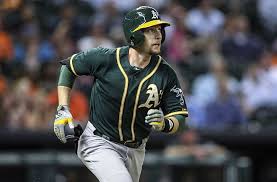 The A's have a team batting average of .268 while opponents are hitting .264. The Sox are batting .282 as a team, while opponents are hitting just .211. We certainly like Boston in this game based on both their superior hitting and pitching staff. Our Boston plays Oakland 2018 MLB free pick is the Red Sox at +123 (-1.5) and the under at 10.0. We think that the Red Sox hitters will bring their bats back to life after being completely shut down yesterday.
Summary Red Sox and A's Picks: Boston at +123 (-1.5) and under 10.0