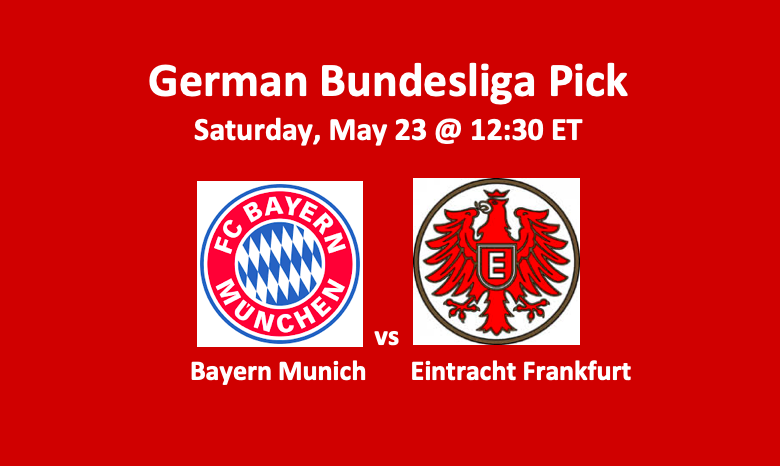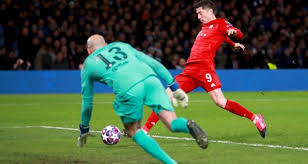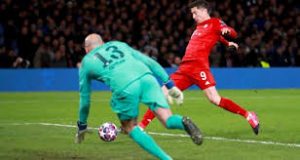 Our Bayern Munich vs Frankfurt pick has the top team in the German Bundesliga, Bayern Munich, playing the club in 13th place, Eintracht Frankfurt. German Bundesliga is the first professional soccer league in Europe to restart. Teams are a bit rusty and a team like Bayern Munich, which is securely in first place, could have a tendency to become complacent. They don't have to do much to win the title, and that means an odd game or two has a good chance of going south. In this game, where they are close to being four-point favorites, Munich could end up on the losing side of the spread. The two teams will meet on Saturday, May 23, 2020 at 12:30 pm ET.
Bayern Munich vs Frankfurt Pick – Form and Stats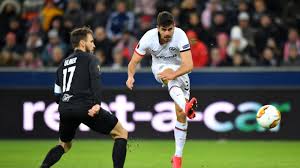 When it comes to form Bayern Munich has won five games in a row while Eintracht Frankfurt is 1-1-3. The last time these two teams met was November 2, 2019 when Frankfurt surprised Bayern Munich 5-1. In the three matches prior, Bayern Munich won three straight out scoring Eintracht Frankfurt 13-1.
Munich comes to this game having scored 75 goals and allowed 26 making them plus-49. Frankfurt has scored 39 and allowed 44, which means they are miunus-5. The means that Bayern Munich is +54 overall. Bayern Munich leads in assists 59 to 30. They should dominate this game.
Munich and Frankfurt – Players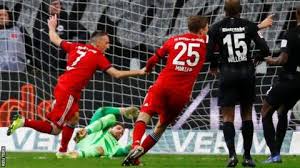 Bayern Munich is led by superstar Robert Lewandowski who has scored 25 goals. Midfielder Thomas Muller tops the team in assists with 16. Forward Serge Gnabry is a major threat as he's second in goals (11) and assists (9). Midfielder Phillipe Countinho has eight goals and six assists. This team is loaded with top scorers as well as a fine defense.
For Eintracht Frankfurt, forward Goncalo Paciencia has scored seven goals and three assists. Those seven goals are tops on this team, and Paciencia is second in assists. Defender Martin Hinteregger comes to this match with six goals.
Our Bayern Munich vs Frankfurt Pick
Our Bayern Munich vs Frankfurt pick likes the top team in the German Bundesliga. The Munich point spread is at -2.5 at +105. The moneyline has them at -700. We're willing to take the chance and bet on Bayern Munich's firepower to come through. Take the first-place club in the German Bundesliga at -2.5.
Bayern Munich vs Frankfurt Summary
Bayern Munich at -2.5 (+105)