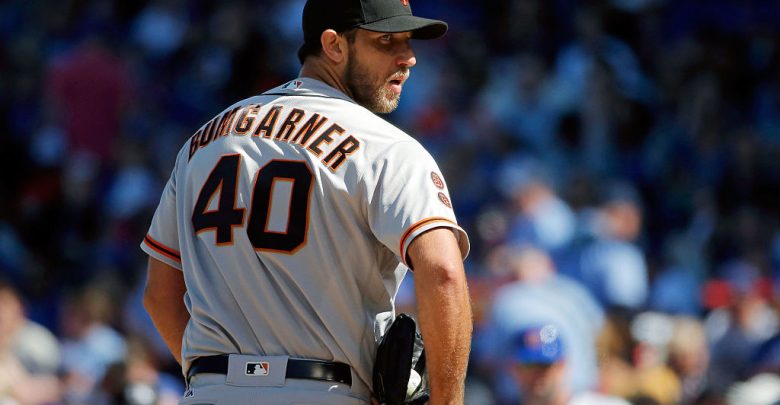 It's Dallas Keuchel vs. Madison Bumgarner when Houston visits San Francisco in the August 7th MLB free pick. Oddsmakers aren't expecting a whole lot of offense in this afternoon's contests as they've set the O/U at just 7 runs. The stakes are high in this one as the Astros are holding off the streaking A's with a 4.5 game lead in the AL West. San Francisco meanwhile is 6GB in the wild card with 5 teams ahead of them so they're entering into do or die territory at this point of the season.
Keuchel Looks to Stay Hot for Houston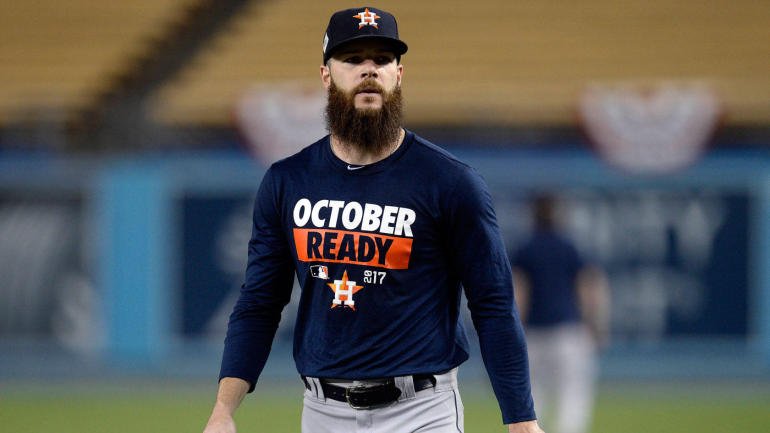 On a staff full of aces, it's been Dallas Keuchel (9-9, 3.61) leading the way for Houston for the past six weeks. The left-hander has gone 6-1 with a 2.37 ERA and 1.18 WHIP since June 27th. There is some hope for the Giants offense in the August 7th MLB free pick however as Keuchel has allowed 3ER in each of his last 2 starts. That being said, Keuchel has only seen the Giants a total of 38 AB – 21 of which come from Evan Longoria who played a majority of his career in the AL with Tampa Bay. Either way the 'Stros are 6-1 in Keuchel's last 7 starts and that includes 5 straight wins on the road.
Even if Keuchel somehow does get into trouble on Tuesday afternoon, he's got a red hot offense behind him that can help the Astros get the W. Evan Gattis is hitting .417 his last 5 games and Marwin Gonzalez has 4HR in his last 6 contests. Gattis has hit .308 with 3 extra base hits in his career against Bumgarner and Josh Reddick is 2-3 with a HR vs. the Giants starter. The Astros are also 9-3 their last 12 road games vs. a left-handed starter.
Giants Turn to Bumgarner To Try and Stay In the Hunt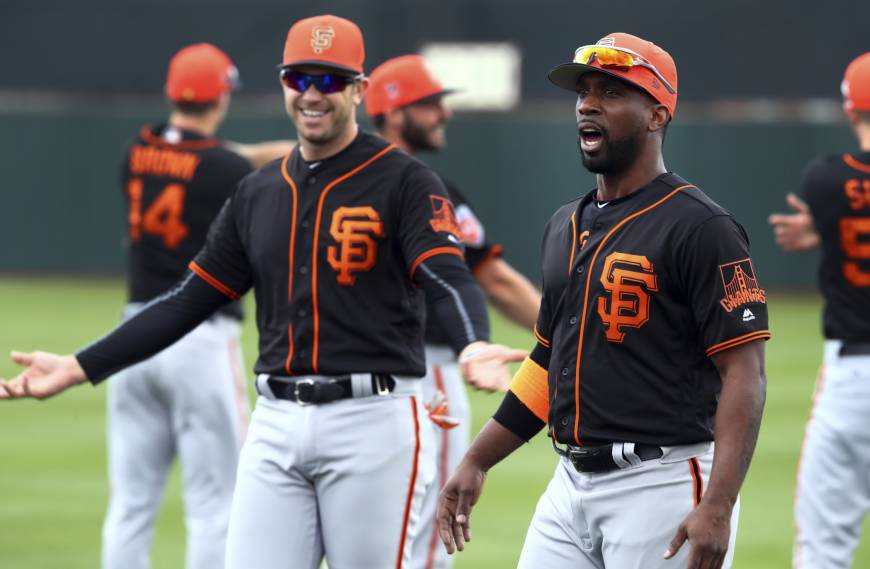 San Francisco suffered a disappointing 1-3 loss to these Astros yesterday. It was the Giants first game back at home after a successful 4-2 road trip and their first of 6 at AT&T Park. The Giants will try to get it going in the August 7th MLB free pick despite the fact they are 1-6 in their last 7 home games and 1-4 their last 5 interleague games. The offense could struggle today too considering SF has lost 4 of their last 5 at home to a left-handed starter. If the Giants are going to score some runs, it should be Evan Longoria leading the way. He's faced Keuchel 21 times in his career and overall has gone 11 for his last 27 (.407) with 2HR the last 5 games. Andrew McCutchen also has a .348 average with 2 long balls over that span.
The big question is how many runs the Giants are going to need today with Madison Bumgarner (4-4, 2.97 ERA) on the mound. The big left-hander has allowed 2ER or less in three of his last four starts. San Francisco is 4-1 the last 5 times Bumgarner has taken the mound at home and he's held Houston to a 6-24 (.250) overall performance in the minimal amount of time facing them.
August 7th MLB Free Pick
Houston isn't as favored as you might think in this game (HOU -106), in fact it's basically a toss-up (SF -104). Something to consider is that the Astros will be wrapping up a 9 game road trip this afternoon and will have an off day before a big 4-game set with division foe Seattle. This could leave Houston a bit distracted today – something that you can't do against Bumgarner.
Free Pick: San Francisco Giants -104