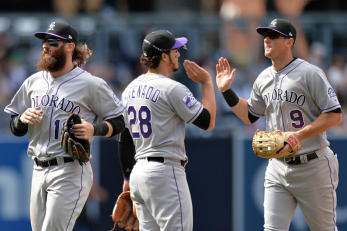 Colorado is a huge -180 favorite tonight against the 2-8 San Diego Padres but is this game as easy to call as it looks on paper? The Rockies did win 3 of 4 from the Padres in a series in San Diego last week. That being said the Rockies offense is struggling a bit, even at Coors Field where they've scored just six runs in a three game series with the Braves over the weekend. San Diego has struggled, but they did get a win over Houston in their weekend series while holding the potent Astros offense to six runs in three games. Do the Pads' steal one at +160 tonight?
Clayton Richard Tries to Keep the Ball Down Tonight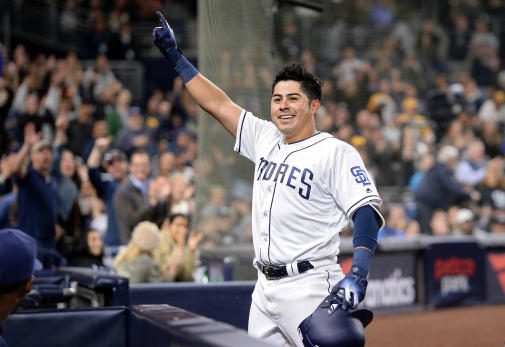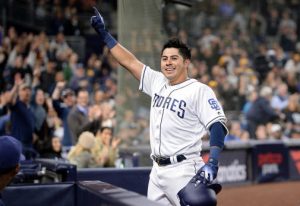 One of the biggest advantages that the Padres have in the April 9th NL free pick is that sinker baller Clayton Richard is on the mound. He should keep the ball low but it's hard to know which version of left hander to expect tonight. Richard was dynamite in his first outing of the year, allowing just 1 ER over 7.0 IP against Milwaukee. Richard's second start of the year came against this Rockies team and it wasn't pretty as Colorado put up 5 ER on 8 hits in just 5.0 IP. At least Richard hasn't allowed a HR on the year – which is great for a game in Coors Field – but the Rockies are hitting .333 against him in their careers. Richard gave up 14ER in 9.2 IP (!) at Coors Field last season including HR to Nolan Arenado and Trevor Storey.
Perhaps a bigger concern than stopping Colorado's bats Monday is if San Diego can get theirs going. The Padres have scored 2 runs or less in 4 of their last 5. They did notch an 8-4 win over Colorado six days ago behind a 3 HR day from Christian Villanueva. The Padres only hit .228 in their career against Rockies starter Jon Gray, but they do have 4HR in 92 AB. However it is a 50 degree night in Colorado with the wind blowing in at 7MPH therefore offense may be at a premium on Monday.
Does the Rockies Offense Get Going in Denver?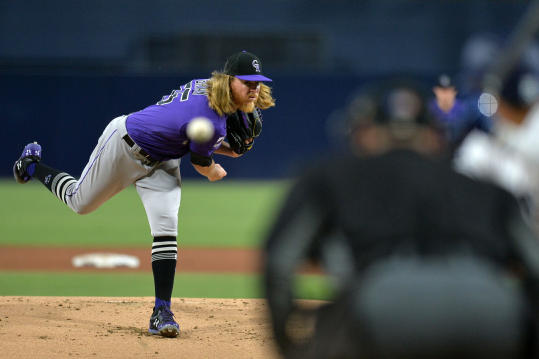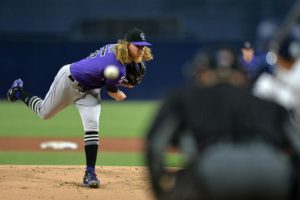 The Rockies need to get their bats going after being shut out 0-4 by Atlanta yesterday. It was the first time Colorado was shut out at home since May 27, 2017 as they put up just 6 total runs in the series. Maybe San Diego coming to town for the April 9th NL free pick will ignite the Rockies bats? Colorado put up 19 runs over a four game set in San Diego last week but is still just 20th in the league in runs scored. Bud Black's team could be without Charlie Blackmon on Monday as he missed yesterday with back tightness. The Rockies should be OK however as Nolan Arenado has three straight multi-hit games, Trevor Story has a HR in two of the last three, and DJ LeMahieu has a multi-hit game in 4 of 7. Arenado is also 11 of 17 (.647) in his career against Richard.
Jon Gray would enjoy some run support, but he may not need much on Monday. The right hander is making his third start of the year and he buckled down nicely after a shaky opener, holding these Padres to 4 hits over 7.0 shutout innings on April 4th. He K'd 7 Padres batters in that contest, a game after allowing 3 ER in 4.0 IP in his opener against the Diamondbacks. Gray threw just 13.3 pitches an inning against San Diego and he'll look to continue that efficiency on Monday night.
April 9th NL Free Pick Betting
It doesn't take rocket science to think that Colorado will get the win at home behind Jon Gray and that's the sentiment that nearly 80% of the public is taking. The Rockies are the 2nd most popular bet of the night behind the Philadelphia Phillies. Therefore we need to find the real value in the RL or the total. The O/U has dropped from 10.5 to 9.5, mostly on the questions about the availability of Blackmon. When you combine the ground ball pitching of Richard, the effectiveness of Gray against the Padres last time out, the weather at Coors Field, and the fact that the Colorado bats are struggling a bit it should be a recipe for a lower scoring game.
Free Pick: San Diego Padres / Colorado Rockies 'Under' 9.5