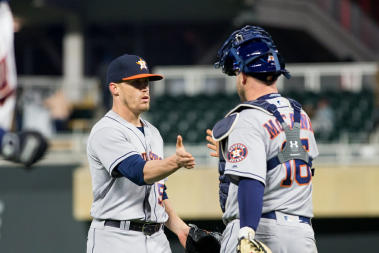 Justin Verlander continues his stellar success with the Astros. The right hander held the Twins scoreless over 7 innings while striking out 9 as Houston captured the 2-0 series opening win last night.The two teams will suit up again tonight at Target Field with things seemingly not getting any easier for the home team offense. Dallas Keuchel is on the mound for the Astros looking for some consistency in his third start of 2018. Keuchel looked a little shakier in his first start of the year, but buckled down nicely in his second. Is the April 10th AL free pick shaping up to be a low scoring affair or does the Houston Astros offense alone make the 'over' 8 tempting?
Astros Offense Has Been Uncharacteristically Quiet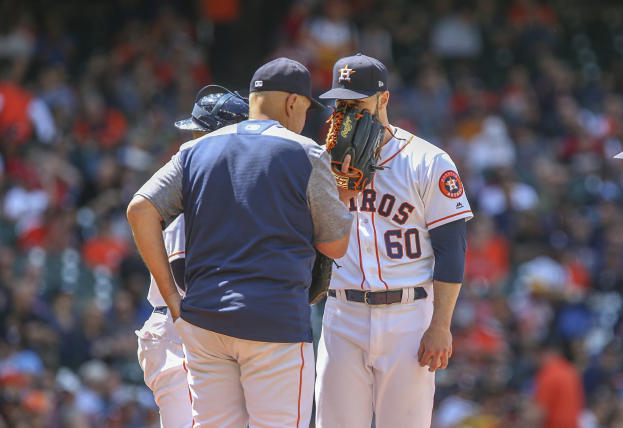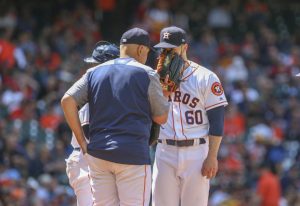 Houston has loads of offensive talent – we know that. Players like Jose Altuve, Carlos Correa, George Springer, and Co. can unload on any given night. The thing is though, they've been quieted lately. and have scored just 8 runs in the last four games – a number largely inflated by a 4-1 win over San Diego on April 8th. Altuve (.357/.405/.404) and Correa (.333/.636/.368) are performing but they aren't getting much help. Evan Gattis is hitting just .212, Springer .182, and Alex Bregman .175. The Houston offense could get a boost from Brian McCann today as he is hitting .464 with 3HR and 3-2B against today's Twins starter Jake Odorizzi.
Of course Houston won't need much offense if Keuchel can pitch like he did his last start. The left hander allowed just 1 ER across 5.0 IP in a ND against Baltimore. Keuchel has a pretty solid ERA at 3.27, but he's 0-1 on the year. The Twins offense could have some opportunities today in the April 10th AL free pick however. Keuchel walked 4 batters in 5 IP last game and the Twins have hit 3HR in 49 career AB against the Houston starter.
Can Odorizzi Settle Down Today?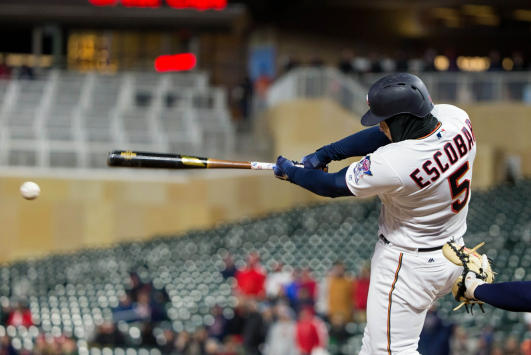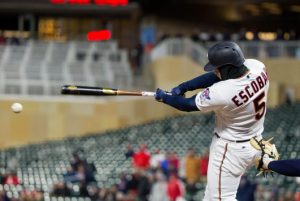 The Twins right-hander looked like an ace in his first start of the season, allowing just 2 hits over 6.0 IP while striking out 7 and allowing 0 ER. Things were a little more rocky in his second start however, failing to get out of the 5th while surrendering 3ER on 5 hits and 3 BB. One thing that's worrisome for Odorizzi in the April 10th AL free pick is the fact that a lot of Astros have had success against him. Besides McCann, Altuve is 3-8 with a BB (.375) and overall Houston is hitting .333 against the right hander.
Minnesota is going to need some runs today either way. Their offense had been clicking with 4+ runs in six straight games before being shut down by Verlander last night. The Twins are 9th in the majors in HR with 12, and Brian Dozier, Logan Morrison, and Eduardo Escobar have all gone deep off of Keuchel in their careers. In fact all three players have hit the left hander well as Dozier (5-11), Morrison (4-11) and Escobar (3-7) all have an average above .360 against the former Cy Young award winner.
April 10th AL Free Pick Betting
So high scoring or a pitcher's duel – that is the question. Houston is 'only' favored by -155 which means the Twins could put up some runs today. Minnesota batters have hit Keuchel well and are scoring at a pretty consistent pace overall. Believe it or not it could be the Astros offense that gives the 'over' uncertainty on Tuesday night. The under is 5-1 in Keuchel's last six starts dating back to 2017 including 5-2 on the road. Five straight Astros games have come in 'under' the total and although there's a propensity for some offense Tuesday, pitching and defense will win out on a 39 degree night in Minneapolis.
Free Pick: Houston Astros / Minnesota Twins 'Under' 8