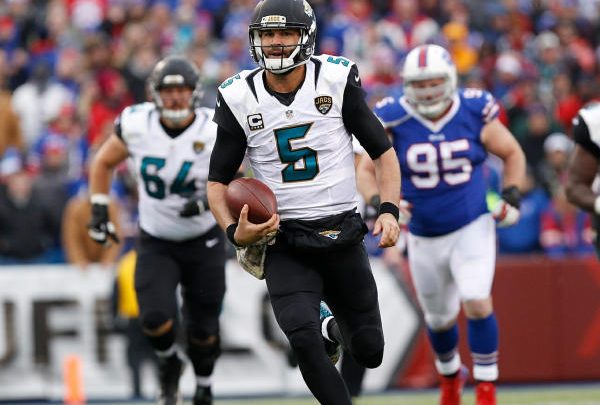 Prince was partying the last time Buffalo made the playoffs – in 1999. Today the Bills are in the postseason once again and take to the dance floor with some familiar foes as Jacksonville coach Doug Marrone spent two seasons in Buffalo while DT Marcell Dareus made two Pro Bowls with the team. Oddsmakers are showing Jacksonville some love setting the line at JAC -8, but which side of 40 do the points go in the Bills Jaguars free total play?
Do Bills Injury Concerns Actually Help an 'Over' Play?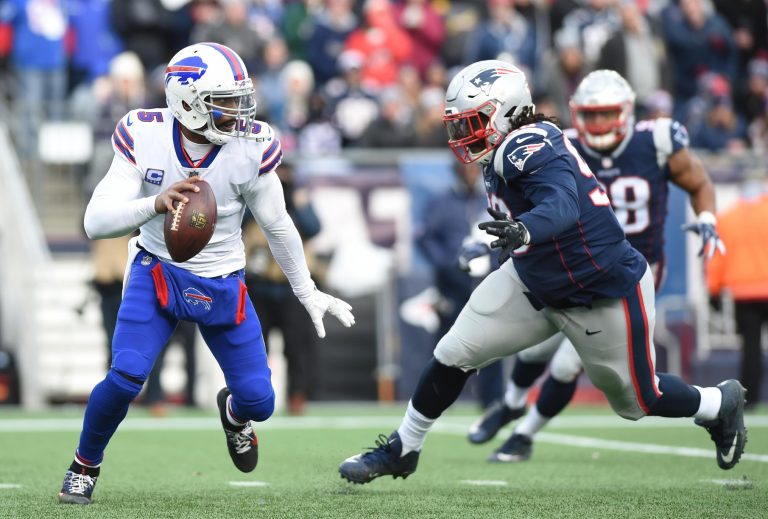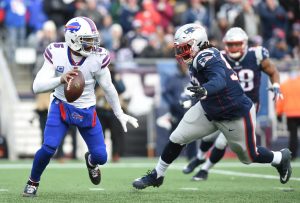 It's no secret that Jacksonville has an elite defense, but when Buffalo is at full strength they have the running game in Lesean McCoy to counter that Jaguars front 7. For all the prowess the Jaguars have against the pass, they're just 21st in the NFL versus the run. Unfortunately for Bills Mafia, McCoy is nursing a tender ankle and is not expected to be as effective in this contest. The Bills Jaguars free total play could see Buffalo relying on their #31 pass offense against the Jags top passing defense – which may lead to a lot of short field opportunities.
Of course Jacksonville could very well do their part in pushing this game 'over' 40 points as well. The Jags have scored 30+ points in four of the last five games and are #6 in total offense this season. Usually a strong running game tends to favor the 'under' but the Jags #1 rushing attack should be able to open up holes at will versus the Bills #29 ground defense. Jacksonville finding consistency in their passing game should help with scoring too as during home games in weeks 13,14, and 15 Jaguars quarterback Blake Bortles threw for 7TD against 0 INT.
"Force Blake Bortles to beat you." –@LFletcher59 on how the Bills defense should approach the Jaguars pic.twitter.com/IHvyvMgrUE

— CBS Sports Network (@CBSSportsNet) January 7, 2018
Jaguars Defense Enough to Make the 'Under' Pick?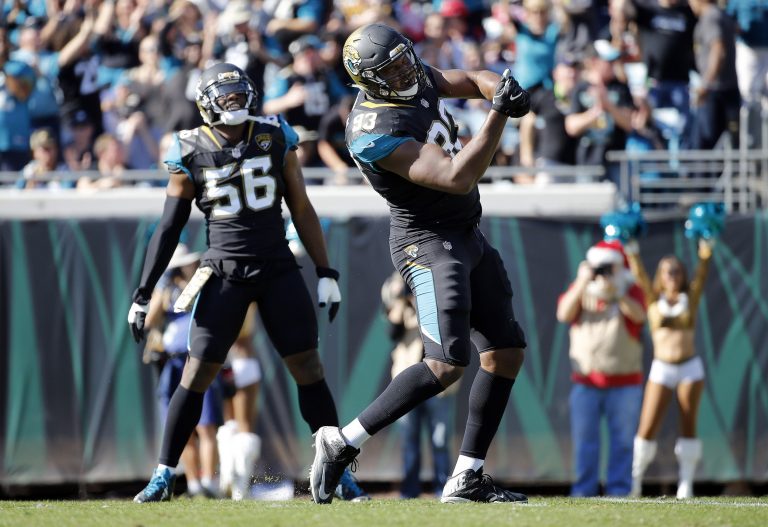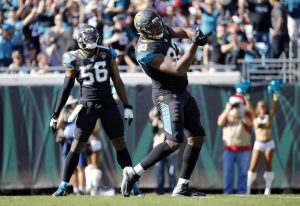 A major question facing the Bills Jaguars free total play is which Bortles we see today? As mentioned, the signal caller was great in those three home games near the end of the year but in weeks 16 and 17 Bortles has struggled throwing five INTs to wind down the regular season. The last thing you want to see as an 'over' bettor is long drives culminating in 0 points because of a turnover in the red zone. Buffalo does have 25 takeaways too, which is 9th in the NFL.
Another item to consider in this game – can Buffalo even score? Four times over the last six weeks the Bills offense has put up 16 points or less and they'll be a heavy mismatch against the Jaguars today. Buffalo quarterback Tyrod Taylor is mobile, but he was also sacked 46 times in 15 games this season. Jacksonville recorded 55 sacks on the season and is also only giving up 13.0 ppg over their last five home contests. This would be a tough spot for the Bills – even if McCoy was fully healthy.
So the Bills are the worst running defense in the NFL. The Jaguars drafted Fournette for this moment to hand it to him 25 times and let their defense win this game.

So based on NFL coaching thus far in the playoffs im going to assume this is a Bortles 50 pass attempt game lol

— Eliot Crist (@EliotCrist) January 7, 2018
Bills Jaguars Free Total Play
It can be easy to predict a 20-10 game for the Bills Jaguars free total play, but Jacksonville will likely put up 30 or more on their own. The Jags defense prides itself on dominating their opponents thoroughly, but if Buffalo can produce any type of offense today this total heads 'over.'
Pick: Buffalo Bills / Jacksonville Jaguars 'over' 40