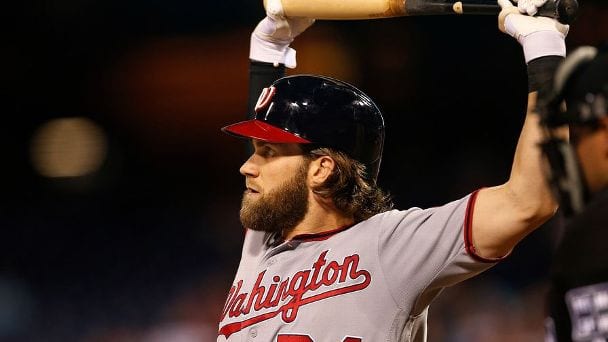 Bettors can find some great value in games as the MLB enters its final weekend of the regular season. Of course that's not saying its always the underdog whose going to come through – nor the favorite, but oddsmakers this time of year are in as much disarray as the Jenner / Kardashian family obstetrician. Is the 9/29 free MLB pick an easy lay-up for Washington, or can the real money be made backing Pittsburgh?
On paper Friday night's game is a great pitching matchup between the Nationals' Stephen Strasburg (14-4, 2.63) and the Pirates Gerritt Cole (12-11, 4.23) who is having an uncharacteristically down year. Washington already knows they'll be hosting the Cubs next Friday in the NLDS so their position is set. The Pirates are winding down the year winning 4 of 5 so things could get interesting tonight?
Can Cole Finish His 2017 Strong?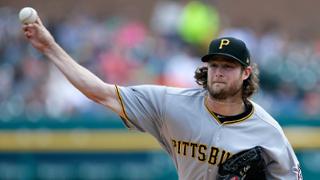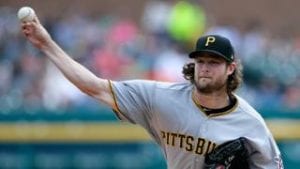 At first glance it would seem like Cole is struggling down the stretch allowing 5 runs, 4 runs, and 5 runs his last three starts. He has given up 4 HR in those starts but has also K'd 21 batters in 16.2 innings. The September 17th outing against Cincinnati was a 3 hitter – although 2 of which were home runs. The start before he struck out 10 against a good Milwaukee team. So the question to answer for the 9/29 free MLB pick is does Cole have bad stuff recently – or bad luck? In his last six starts Cole has given up 4+ runs in four of them – but the other two are shutouts. Hashtag unpredictable.
With a 2-1/3 IP outing Cole will reach the 200 IP mark for the season. If he adds 11 strikeouts to that performance he'll also reach the 200 strikeout club – small numbers (relatively) but huge for a player going into an arbitration year in the offseason such as Cole. Based on this year's previous outing against the Nationals Cole should reach the innings (7 IP, 3H, 1ER on May 17th) but he only had 3 strikeouts that day which will need some work.
How Reliable Is Strasburg, Especially with a -187 Price Tag
There's no doubt it's been a milestone month-plus for Strasburg, not only because he's won four of his last decisions, but also because he's tossed an amazing six shutouts in his last nine outings – remarkable! The Nats' pitcher has actually only allowed 3ER total in his last six starts – and all three came the last outing against the Mets. That means the Ace threw five straight shutout performance prior which is unheard of.
Strasburg! https://t.co/5hAITHIyZn

— Noster Tunapar (@NosterTunapar) September 29, 2017
However the biggest milestone for Strasburg isn't going to be that he can reach 200K for just the second time of his career (with four more K's) it's the fact that he's actually pitching in September healthily. With an NLDS matchup looming against the defending World Champion Cubs (that still sounds weird to say), Strasburg's use could be a huge factor in the 9/29 free MLB pick.
9/29 Free MLB Pick Betting Matchup
The Nats showed they still had something to prove in this 2017 regular season by winning the series opener 5-4 last night. It was actually Pittsburgh's first loss in five games which means they're still invested as well. Strasburg has been dominant lately and has held Pittsburgh batters to a .197 average against him in their combined careers. Combine that with Cole's "struggles" and Washington -187 actually seems like a worthwhile play.
But as Lee Corso would say on the college football side of this game, "not so fast my friend."
Strasburg has seen his pitch count reduced from 108 to 94 to 83 in consecutive starts and may be in line for only 4-5 innings tonight as Dusty Baker tries to not Mark Prior / Kerry Wood him heading into the playoffs. Cole on the other hand can go all day as he heads into the offseason – plus Nationals batters are still only hitting .226 against him. The risk/reward in this matchup favors the Steel City.
Pick: Pittsburgh Pirates +170