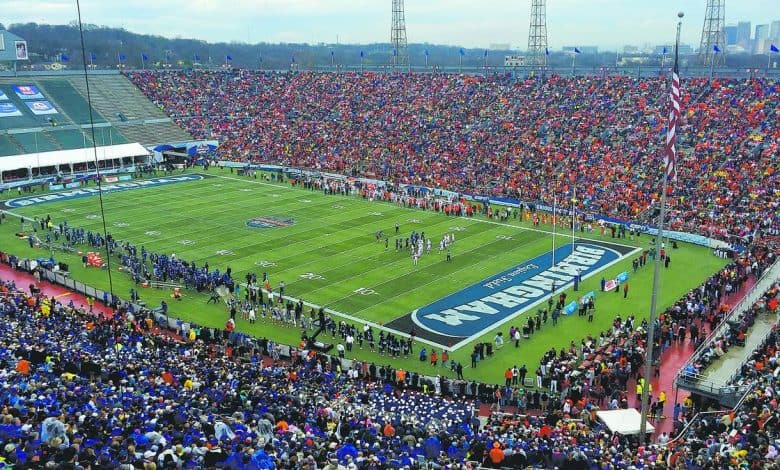 The 2021 Birmingham Bowl betting matchup has the potential to be an interesting one – at the very least it is being played unlike a lot of recent games that have been cancelled. The #20 Houston Cougars (11-2) are actually underdogs against 6-6 Auburn (-1.5).
The Tigers had a down year, but want to finish strong in head coach Bryan Parsin's first bowl appearance with the team. This is a 'neutral site' game but it's just a two hour trip North for the Tigers faithful, who might as well catch some afternoon football during a holiday week. The Cougars want this one too though, as coach Dana Holgorsen can get to 12-2 making the turnaround complete after a 4-8 and 3-5 start to his tenure.
Nice Capper for Houston
The Cougars' season was bookended with blemishes, a 38-21 loss to Texas Tech in the season opener as well as a 35-20 loss to #4 Cincinnati in the AAC Championship Game. The meat in that sandwich was pretty impressive though as Houston rattled off 11 straight wins.
None of UH's wins could really be considered a signature victory this season though. They were favored in every victory except a 45-10 win in Tulsa in week 5. The Cougars went to OT at home against Eastern Carolina as -13.5 favorites and got by in shootouts with SMU (44-37) and USF (54-42). Houston had the #75 strength of schedule this year but that was largely boosted by the game with Cincinnati – Auburn had the 5th.
Either way, sometimes you throw out the records in a bowl game and Houston did hang tight 14-13 at the half against a very good Cincinnati team. Cougars QB Clayton Tune threw for 3,263 yards this year with 28 TD to 9 INT and RB Alton McCaskill had 16 rush TDs in 13 games. Competition aside, this team can score putting up 37.3 ppg on the year which is 14th in the nation.
Auburn Without Some Key Pieces
Auburn is still a highly coveted landing spot for recruits even if the Tigers haven't been in the national championship discussion for a few seasons. One of the problem with landing NFL caliber talent is that some of those players will opt to skip bowl games to prepare for the draft, which is what LB Zakoby McClain, CB Roger McCreary, and OL Brodarius Hamm are doing in 2021 Birmingham Bowl betting.
Even with those absences there are two positives – 1) Auburn doesn't rebuild, they replace and those players' backups may be just as good and playing harder with the new opportunity. 2) Houston is missing a key cog too as Paul Hornung Award winner Marcus Jones (CB/WR/KR/PR) is also sitting out to focus on the draft.
The biggest absence Auburn will have to deal with is QB Bo Nix, who has announced his plans to transfer to Oregon. Nix is a three year starter who has played in 32 games with Auburn, but he's also been out the last two games with an ankle injury. TJ Finley will get his third straight start and first since almost leading Auburn to an upset win over #1 Alabama in the Iron Bowl. Finley also still has 1,000 yard rusher Tank Bigsby, who will reportedly play in the bowl game despite entering the transfer protocol this upcoming offseason.
Free 2021 Birmingham Bowl Betting Pick
This line opened with Auburn a -3 favorite but is down to the Tigers -1.5. That looks like a steal even with the couple key absences the Tigers have in this game. They have the superior talent, a hungry coach, and a QB that wants to stake his claim as starter for 2022.
Auburn 34 – Houston 27
Free Pick: Auburn -1.5